Michael Novogratz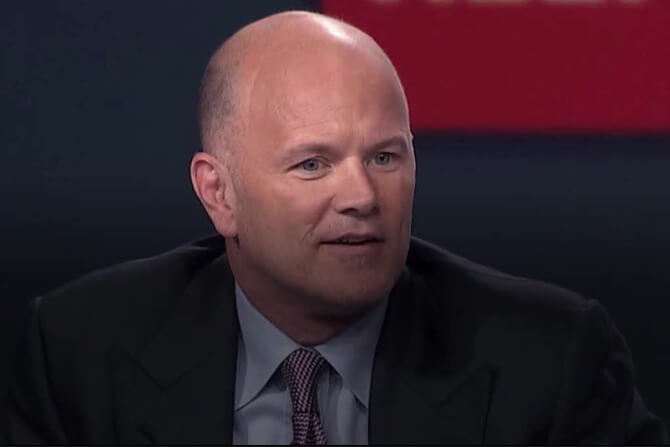 Bitcoin and the cryptocurrency industry have come a very long way in its development, and 2017 is what of the year when Bitcoin attained maturity. Despite facing very critical moments at certain times during the year, Bitcoin and in conjunction the cryptocurrency industry has bounce back and even surpassed all expectations as it multiplied its value several times over from its prices at the beginning of the year. Big time investors and even countries for the first time are sitting up to take notice, as it is getting clearer by the day that this is no longer a fringe idea that is about to fizzle out anytime soon.
In an effort to even drive Bitcoin and the rest of the cryptocurrency world deeper into the psyche of mainstream life, former Hedge Fund manager Michael Novogratz aims to be among the first to ever introduce Bitcoin to big time institutional investment. The former head of Fortress Investment Group with the help of family and friends aims to use his vast trading experience and investment skills as a Hedge Fund manager to create the biggest cryptocurrency Hedge Fund with a war chest of $500 million at its disposal.
Novogratz who is staking up to $150 million of his own money aims to raise the rest of the $350 million by January in what will be another milestone for the cryptocurrency industry which has seen more and more acceptance from mainstream companies. This is in stark contrast with the suspicion and sometime derision it was viewed with a few years ago, when Bitcoin especially was seen as a currency for buying drugs on the less than kosher dark web markets such as the famous Silk Road.
Bitcoin and the rest of the industry already has huge tech companies such as Microsoft, Dell and PayPal to its growing list of businesses where it is accepted as a means of payment, and this foray led by Michael Novogratz will only cement its place and drive it further in the public psyche. Despite some prominent investment bankers such as JPMorgan CE Jamie Dimon labeling Bitcoin as a fraud a few months ago, the cryptocurrency world suffered only a momentary blip as it bounced back in a big way, and as at the time of writing this Bitcoin has surpassed the $10000 mark with a full month to go before the year ends.
Michael Novogratz's bullish belief in making huge investments in the cryptocurrency world doesn't come from nothing, as he has previously made what is still his biggest profit making trade ever, earlier this year when he made almost $250 million on the sale of some of his Ether holdings. The new Hedge Fund with interest in the cryptocurrency world will have a broad mandate with focus on buying cryptocurrencies at the right times, buying into ICOs, helping fund startups fund their ventures even before ICOs among other tasks.
Bitcoin makes a lot of the mainstream financial institutions uneasy because of their lack of experience in this industry that is sometimes compared to the Wild West. But with spiraling prices and Bitcoin constantly beating most naysayers doom prophecies, it is expected that the industry will see more mainstream financial investments in the coming year, and Michael Novogratz seems to be the one paving the way.