Trading cryptos with a VPN will give you greater confidence because there is a secondary layer of security in place for your maximum protection.
Just before now, VPNs are pretty unpopular with crypto trading, but with continuous compromising of the safety of cryptocurrency trading, the need for VPN security has become more popular. Hundreds of billions in value of crypto-trading deals are completed daily, but a chunk of such trades are exposed to phishing and other forms of scams causing many to lose their money. It is essential to understand what VPNs can do to protect crypto trading.
What Is Crypto Trading and Why Must Crypto Transactions Be Protected?
Crypto trading is the exchange of one crypto like Bitcoin or Dogecoin for another cryptocurrency or cash. The exchange value of cryptos keeps changing every hour depending on demand and supply; hence, you can make gains when you trade crypto, which has increased in value. Since cryptos are traded in a decentralized asset market where no regulated bank or a central authority like the government controls the transactions, protecting your trading with a VPN is essential.
When a cryptocurrency is traded, it will be verified on a blockchain network, similar to a ledger that stores data. In this case, the digital ledger stores data on individual servers. This blockchain provides the essential protection that makes it difficult for hackers to access your transparent crypto trading transactions.
Privacy Risks of Investing in Cryptocurrencies
Currency exchange owners initially promised anonymity regarding crypto trading, but that is not the situation these days. First of all, trading cryptocurrencies will expose your public key along with the electronic address for storing, but your real identity is never revealed. For this reason, you can conduct your cryptocurrency transactions under an Alias, without any authority like banks or the government tracking you.
Unfortunately, today, cryptocurrency trading is not entirely anonymous; they are rather pseudonymous, allowing you to trade under a false name. Today, many crypto exchanges make it mandatory for all users to go through a KYC (Know Your Customer) and AML (Anti Money Laundering) verification procedures for security reasons. These procedures mean you will have to give your real names to the exchanges.
Without a VPN, you are at risk of exposing your IP address alongside your names to potential scammers and the authority.
Reasons Why VPN with No Logs and Kill Switches Are Important for Crypto Transactions
One of the essential things a VPN does is to hide your IP address. It will encrypt your internet connection so that you can trade more securely. A VPN will add an extra layer of security to your transactions and make you anonymous.
No Logs and Kill Switches are two security features a VPN offers. It would be best to choose a VPN with a No logs to feature because it leaves no trace of the websites you visit during a transaction or anything you download or whatever you type in search engines. On the other hand, free VPNs may sell your data as part of the vendor's business model, which can compromise your privacy.
Similarly, the Kill Switch feature is also essential for all crypto traders. This security tool is a feature that will automatically disconnect all your devices, including the computer, smartphone, and tablet, from a public or private internet until you reconnect your VPN.
This means the software will leave no traces of your personal devices online during and after the cryptocurrency trading. It will ensure that your connection remains encrypted, and hackers wouldn't successfully intercept your information, such as your location and identity.
Using VPN to Bypass Crypto Geo-restrictions
Another great thing a VPN can do for you while trading cryptocurrency is to help you bypass any form of geographical restrictions placed on you. This means you will be able to access a restricted geographical area while using an exchange, for instance. It can switch your IP address to a country outside of your continent or region.
For instance, assuming you are in Capetown, South Africa, and want to access a cryptocurrency exchange in California, the USA. You can use your VPN to switch to an IP address in the USA and complete your crypto transactions as if you reside in the USA.
The Geo-restriction Bypass is primarily helpful for individuals trading cryptocurrencies from high-risk countries where scams are rampant. These are countries that have been banned on many crypto exchanges.
Protecting Your Crypto Financial Privacies
Trading in cryptocurrencies is different from other transactions, and the reason is that there are no strict regulations in place. Nobody will attend to you if you fall victim to nefarious online activities. It is now ultimately up to you to protect your online crypto wallet where your cryptos are stored.
Trading cryptos with a VPN will give you greater confidence because there is a secondary layer of security in place for your maximum protection. If you are a regular cryptocurrency trader, it pays to use a currency exchange that accepts payments in cash and cryptos; this will reduce your credit or debit card exposure online.
Many exchanges claim to have excellent encryptions for their websites to discover that the reverse is the case. With a no-logs VPN, you don't have to bother about the security level deployed on exchanges; turn on the VPN before you commence any transaction.
You don't have to deploy a VPN 24 hours a day to protect your finances online; you can turn it on only when you are about to begin cryptocurrency trading.
But the question is the following one.
Which VPN will Be Ideal for Crypto Trading and Transactions?
There are hundreds of VPN products out there, and it can be difficult for you to make the best choice. In addition to offering No-logs, kill switches and geo-bypass solutions, there are other features an ideal VPN must come with, these include the following:
Anonymous status on all devices.
Provide unlimited bandwidth, no weekly or monthly restrictions.
Secure connection from online tracking.
Protect personal data and privacy over the public internet.
Help to unblock the Geo-restrictions or local government censorships.
Provides fast and reliable connection for unlimited use.
Must come with inbuilt ad-blockers, unlike installing a separate app.
Help to filter spam calls and sms from telemarketers, spoofers and scammers.
Avoid bandwidth throttling while video streaming or watching Netflix, Hulu, HBO or Amazon Prime.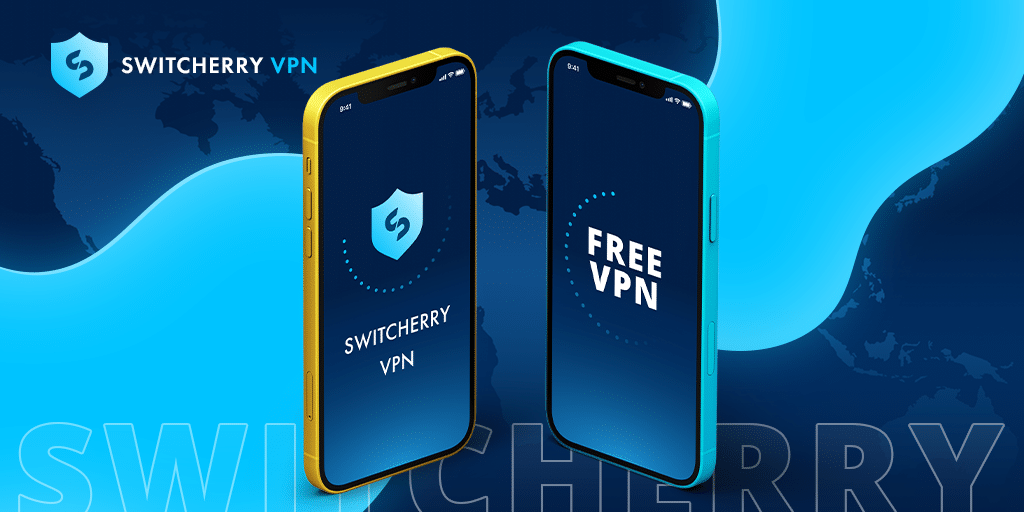 Not all VPNs can provide these great features. Still, one of the few that offer such and even more is Switcherry VPN. It's a fast-growing VPN and even seems like a NordVPN alternative that facilitates a sense of security for web browsing. Switcherry ensures users clean all traces left behind to avoid third-party access while streaming, downloading, online shopping or payment transactions from hackers. This VPN strictly doesn't store any of the users' data except the login credentials.
Conclusion
No doubt, VPNs are important for cryptocurrency transactions or trading. The only thing you should care about while selecting the right VPN is to check whether they are featured loaded, multiple-device access and cost-effective or not? You can always use a free version, but it's recommended to turn on add-ons that boost your online protection level. You can explore all the VPN product offerings from Switcherry to analyze which is your favourite.

Please check out latest news, expert comments and industry insights from Coinspeaker's contributors.