Please, check out the price analysis of some of the top altcoins – Bitcoin Cash, Ethereum, NEM, NEO, and Stellar.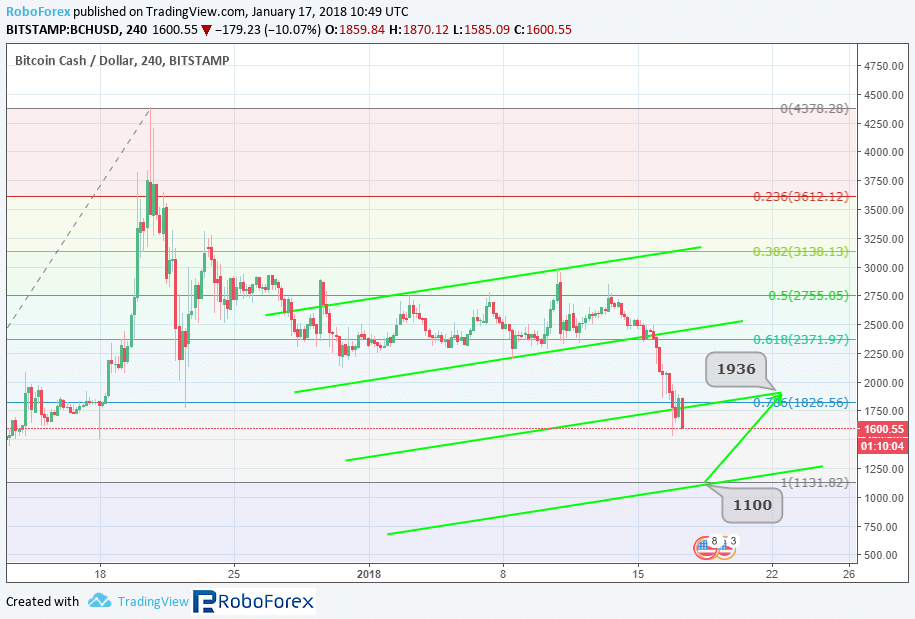 Bitcoin Cash
Technically, Bitcoin Cash is steadily down-trending. After the previous support line breakout the price went down, with the distance being equal to the previous channel. Currently, the trend is successfully testing the projection channel support, and the price is very likely to break out and reach the next projection channel support at 1,100. After that, the price may bounce up to the resistance at 1,936. This technical scenario shows that the current Bitcoin Cash price cycle may be over, and a new bullish phase may begin soon. This is also true for many other top cryptocurrencies.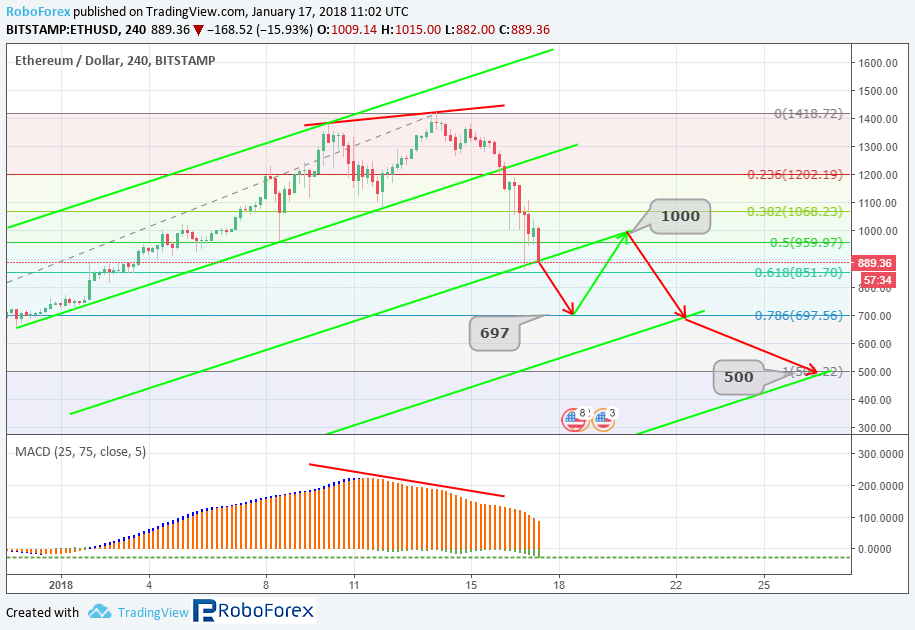 Ethereum
On H4, Ethereum price is clearly reverting its uptrend to a downtrend. First, this was signaled by consolidation, and then the price broke out the uptrend support. Currently, Ether is trading near the first downtrend target, which is located at the projection channel support (61.80% Fibo retracement). In case this support is broken out, the price may well go down to reach $697 (78.60% Fibo), which would be followed by a correction towards the resistance ($1,000). Next, the price is likely to test $697 once again, break it out and go down to $500.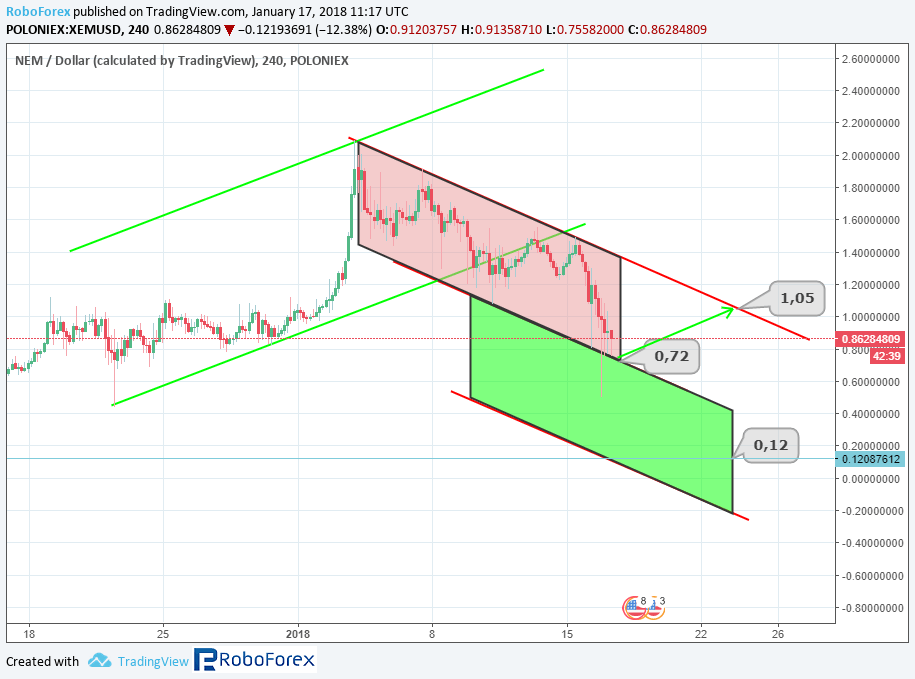 NEM
Technically, NEM is experiencing a steady downtrend, while the market is testing the current channel support at $0.72. Most likely, the price is then going to bounce up to reach the resistance at around $1.05. In case of the resistance breakout and the price remaining high, a new bullish trend may appear, with the price testing existing important highs and forming new ones. Conversely, as long as the support is broken out, the price may go down to $0.12, switching then to range trading.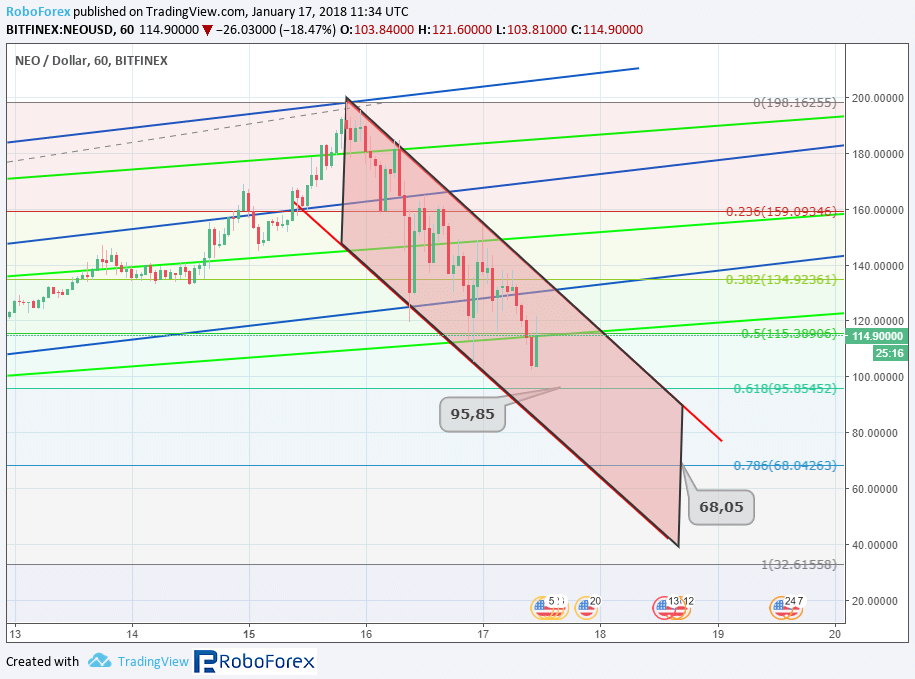 NEO
NEO uptrend was steady and allowed the price to reach the important level of $200. The current downtrend is also quite steady, with a stable descending channel. Recently, the trend has entered correction to reach 50% Fibo, with a new target at 61.80% ($95.85). A correction or range-trading phase may occur between $100 and $95, while the resistance is being tested. Whenever the test is successful, another down-move is likely to form, with the target at 78.60% / $68.05. Currently, the resistance is around $134.92.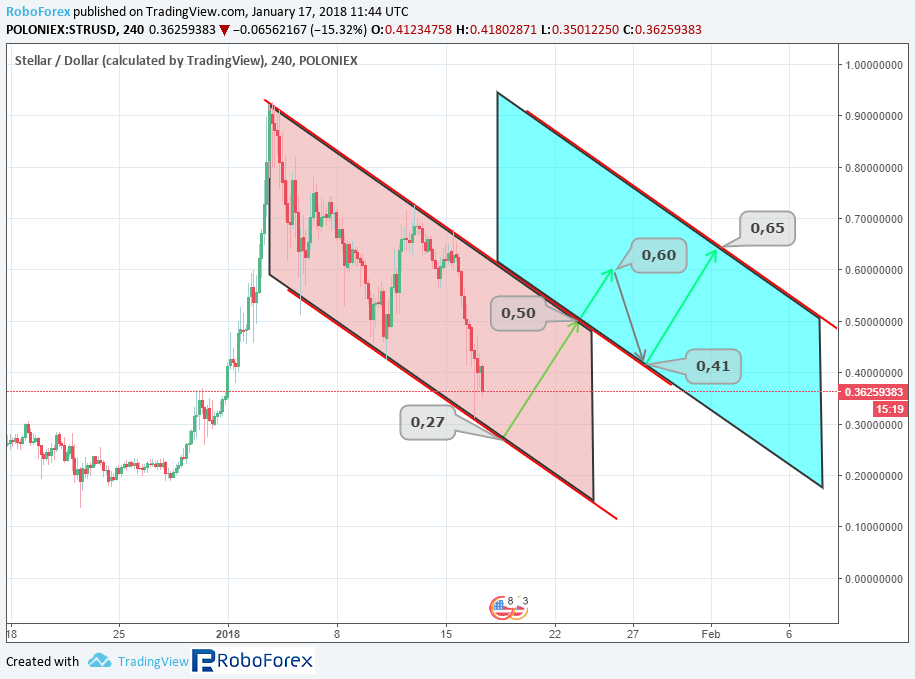 Stellar
Stellar trend is now inside a stable descending channel, with the price nearly having reached the target support at $0.27. After this target is conquered, an ascending correctional move may occur to reach the resistance at $0.50. This would open the door towards the upper projection channel till $0.60, and then the price might go down to test the resistance, that would already have become support. Testing at $0.41 may lead to an upmove towards the projection channel resistance at around $0.65.

Please check out latest news, expert comments and industry insights from Coinspeaker's contributors.