Whether players are looking for the best games to win crypto or are simply interested in watching a new technology emerge, NFT gaming is an exciting place to watch out.
NFTs, blockchain, crypto, play-to-earn, and web3 are all terms you've likely encountered over the past couple of years, and with good reason! A new wave of emerging technology promising faster and more efficient rails has gained attention across multiple industries, including gaming. But how will the best crypto games improve the experience for gamers?
The Current Problem
The best crypto games seek to solve issues gamers have faced for decades. Currently, when a gamer purchases an in-game item, the payment is collected from the developer, and the item is now locked within the game's database.
While the player's experience in the game may benefit from a new weapon skin, progression speed, or gain status with friends, there is no way to extract any value once the player has decided to change games. That changes by integrating NFTs and blockchain directly into the game experience.
Enter NFTs and Blockchain Games
This concept isn't new for the gaming community. In fact, many people have discovered loopholes or have blatantly bypassed a game's Terms of Service in order to sell their accounts or in-game currency outside of the game itself.
By building games directly on the blockchain, a good play-to-earn game will look and feel similar to what gamers are used to, just with the ability to withdraw their earnings.
This means through owned in-game tokens and non-fungible tokens, player really controls their own game items. Their assets are in their crypto wallet and can be transferred or sold as they please.
How Does a Crypto Game Work?
Games of the not-so-distant future will allow players to own their items and earn crypto in the process by turning in-game items into NFTs and tokenizing in-game currencies. The best crypto games to play will reward players for their skills and the time they spend in-game. The top crypto games change the value proposition for players to spend time in their favorite games.
As more NFT games launch, players will realize the best crypto games to play will have healthy in-game economies, reward them for their time and initial investment, and will be genuinely fun to play. The best of play to earn should also have an easy onboarding process.
In-Game Currency and Play-to-Earn Crypto
Lots of online games have an in-game currency, but an NFT game almost always has an in-game token as well. Typically this native token is tradable on the blockchain outside of the game. When players earn money in a crypto game, they'll usually earn it in this native token.
Most games will have a variety of play to earn cryptocurrencies throughout their ecosystem. These games tend to have complex economies, set up to reward players for both the NFT items that they own within the game as well as the time that they have invested playing.
The Best Play-to-Earn Crypto Games of 2022
Are you ready to start playing?
So what are the best crypto games in 2022? Let's dive in!
Last Expedition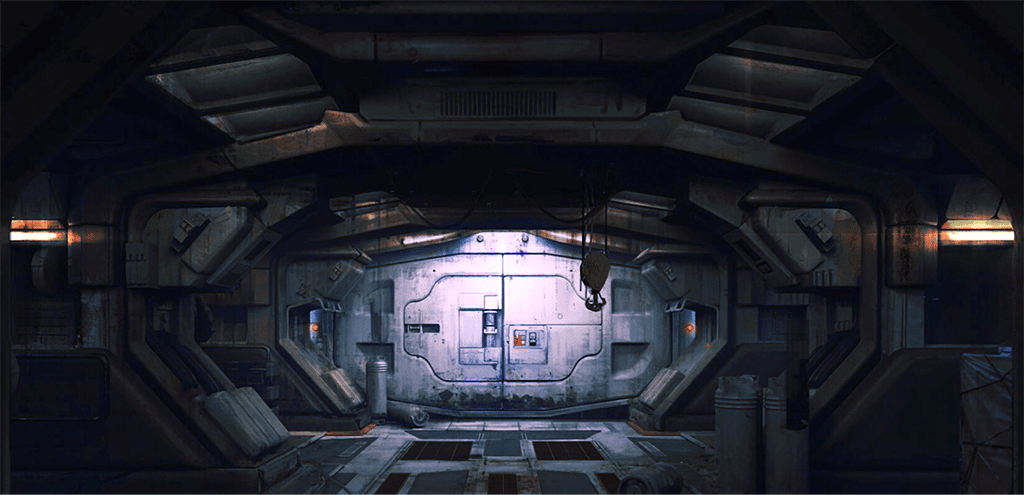 AAA FPS Play to Earn Game
Last Expedition is one of the biggest upcoming crypto games to watch out for. Created by Certain Affinity, the studio behind Halo 2, Last Expedition will be the crypto game world's first foray into AAA quality first-person shooter.
The play-to-earn mechanics of the game are still pretty much a mystery, but early gameplay footage looks amazing.
Just because the team hasn't clearly released information about in-game assets or their native token yet, doesn't mean that the devs are neglecting it. They've been very clear from the beginning that they wanted to create a blockchain-based game using crypto assets.
Mainstream Comes to Blockchain Games
While a lot of blockchain games have been released in the past few years, they've dragged a bit behind the biggest conventional games in the industry.
Even the top blockchain games often feel a little rushed, and many blockchain games just feel like gamified markets.
Last Expedition is looking to change all that. They've joined up with Gala Games publishes a bunch of the most popular crypto games out there to bring the web3 world the best crypto game possible.
Play to earn games don't need to be second class. The devs of Last Expedition are hoping to make a blockchain game that is fun for anyone to play. As a play-to-earn game, they can offer a higher quality free-to-play game to the masses.
A major FPS as a popular crypto game changes the face of the gaming industry entirely, so Last
Expedition is definitely one to watch out for.
Town Star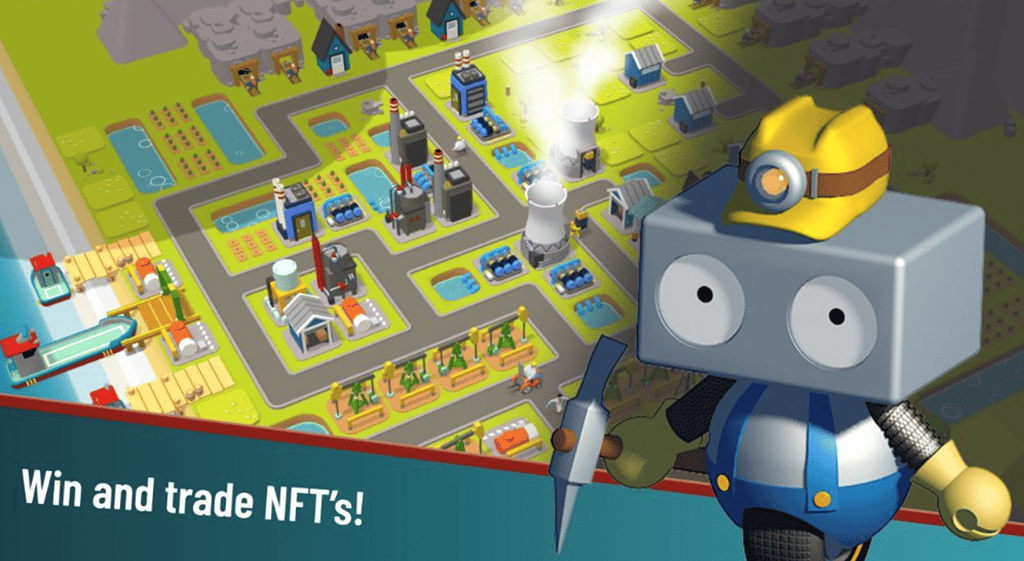 Farming/Building Simulators
Built by some of the minds behind Farmville 2 and Words With Friends, Town Star is a heavy hitter in the world of play to earn crypto.
The game was first launched in 2020 with NFTs as in-game items, then in late 2021, the first version of the game's Web3 economy with TOWN was released.
Players choose a plot of land on a map for their town and race to build their town before running out of gas.
Behind the cute scenery and chill music lies intense decision-making to allocate resources properly to build a factory. If a player doesn't produce gas before their initial allotment runs out, they must start their town over!
Easily Accessible
One of the reasons Town Star is one of the best crypto games to play right now is due to the fact that it is browser-based.
This appeals to a broad audience for gamers who might not have a powerful computer, as well as the office workers who want to place some buildings and sell resources between meetings.
Don't worry, your secret town life is safe with us.
Competitive
Even though Town Star looks simple, there is a highly competitive community competing to earn rewards. Players can purchase NFTs which help them manage their town, and many of the Town Star NFTs increase the rewards a player can earn.
You don't have to own any NFTs to play Town Star, but they are required in order to earn. The tokenomics behind TOWN coin (the in-game currency) are deflationary in nature, rendering it one of the best-paying crypto games long-term.
Blankos Block Party
Own Your Toys
Blankos Block Party is one of the most unique titles we've seen in the crypto game space yet.
While it's free to play, players can purchase or earn NFT characters by completing specific tasks within the game. Completing these tasks gives the players points which can be redeemed for NFTs and sold within the Mythical Marketplace.
Credit Card Support
One aspect of Blankos Block Party that stands out is the ability to purchase NFTs or accessories via credit card.
Where other crypto games require the user to have funds in a crypto wallet prior to playing, Blankos Block Party further reduces the friction to participate.
This seamless transition between traditional micro-purchases and crypto rails is why we rank it as one of the best play-to-earn crypto games.
Spider Tanks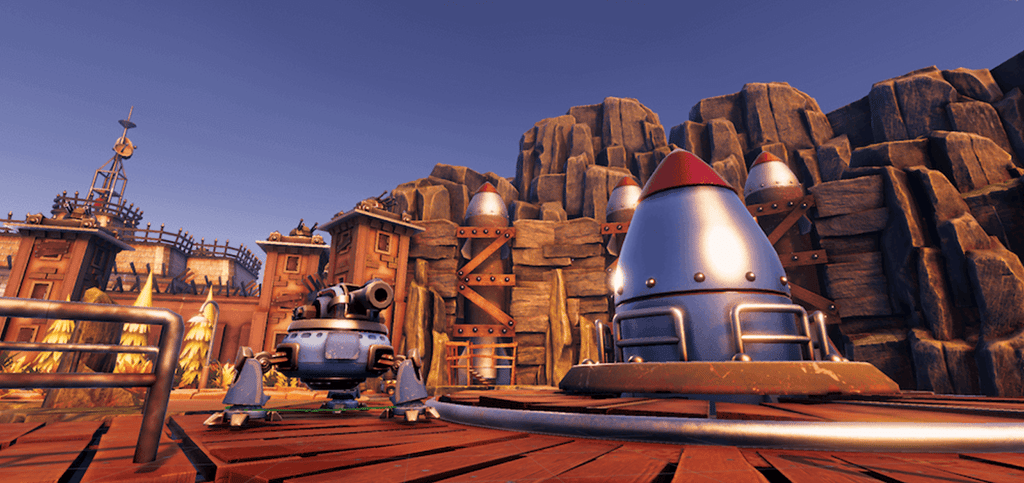 Esport Crypto Game
Unlike other titles on this list, Spider Tanks is one of the best crypto games to play right now. The early access beta is open to the public, and many players are already honing their skills and competing in tournaments.
Spider Tanks is a 3 vs 3 MOBA where players can choose a tank body and weapon to compete against the opposing team. Competitive MOBAs such as League of Legends and DOTA are fan favorites.
A fast-paced mix of team play and individual skill create entertaining gameplay and reward players for skill progression. Spider Tanks is one of the first blockchain games to make a mark within the esports community.
While players will be able to earn the token SILK (the native token of Spider Tanks) by playing and winning matches, it's also one of the best play-to-earn crypto games to the ability to compete in tournaments for a prize pool.
Upgrade System
Due to the popularity of esports and given that each game mode requires different playstyles, players may opt to purchase multiple tanks to remain agile through meta changes.
In addition to navigating meta and game modes, players can upgrade their tanks' stats making the underlying NFT more valuable.
To get a headstart on the competition, players can purchase higher rarity tank parts with better stats.
Spider Tanks is free to play with a limited selection of tank parts available. Once the full reward economy begins, players will have the option to purchase NFTs and rent them to other players.
The gameplay is addictive and one of the best pay-to-play crypto games to date. Those who purchase multiple tanks will be able to rent their NFTs to other players and participate in rewards for the players who are renting and playing their unused tanks.
Fortitude
Tower Defense Meets PVP
Within web3, the best games that pay crypto will also be games that don't fit within a mold. Integrating crypto and NFTs allow game developers to create economic models and gameplay vastly different from traditional games. Fortitude is no different.
The best way to think of Fortitude is Tower Defense meets PvP. While there are popular comparable titles like Clash of Clans or Age of Empires, strategy definitely changes when crypto comes in.
Speed vs Strength
In the fantasy world of Fortitude, players mine resources, and construct walls, buildings, and defenses to defend against other players.
As players progress, they unlock new defenses and troops which they can then use to attack other villages.
Players can also purchase NFTs such as land, archer towers, and other defensive units to give them an edge against their competitors.
While improving one's village, the imminent threat of attack grows over time. Players must balance expansion, strength, and speed to take out surrounding villages.
Eternal Paradox
Mobile-first
The newly announced game Eternal Paradox quickly shot up on our list because of its dual-genre approach. Merging 4x (Explore, Exploit, Expand, Exterminate) with a turn-based RPG (role-playing game) in a breathtaking fantasy world is sure to be a hit.
Releasing on mobile devices, Eternal Paradox will prove to be accessible to a much broader audience.
Mobile gaming outweighs PC or console-based gaming, so it's no surprise that some of the best crypto games to make money will be on mobile.
Mercenaries
At launch, there will be 20 mercenaries available to collect and train. Players can train their mercenaries by competing in the arena, completing daily missions, and battling other players in PvP.
Land
Every player needs a place to call home. Elysium Land Deeds can be purchased, giving players a plot of land to develop and explore as well as bonus potential for other players using their land.
Landowners can build castles and even entice tenants to live on their land by distributing a portion of the rewards to their tenants.
The balance for landowners to build castles and entice tenants while training and competing makes Eternal Paradox a must-watch play to win the crypto game.
Blockchain Games Are Gaining Momentum
Whether players are looking for the best games to win crypto or are simply interested in watching a new technology emerge, NFT gaming is an exciting place to be.
Gone are the days when players lack options for the assets they own in-game. With a new way to transfer ownership of digital items and place value on time spent, players can enjoy their time gaming while also receiving rewards.
So get out there! Rub elbows with other players, and explore the wide world available through the dawn of the blockchain game.

Please check out latest news, expert comments and industry insights from Coinspeaker's contributors.