October looks promising to Bitcoin traders as the price hiked in spite of pushes from regulators.
As the volatility in the markets grows, Bitcoin seems to be referred to as the safe-haven outdoing Gold in this matter by 5.20% since October 1. While many investors saw an FCA regulation on crypto CFD's as a bearish signal for BTC and the crypto-assets as whole, in fact it was the opposite and the explanation to this paradigm is simple. Traders who trade Bitcoin CFD's on an FCA regulated broker will switch to either crypto spot trading or derivatives trading. Bitcoin and crypto assets are highly volatile, hence banning crypto CFDs is never a bearish signal for the crypto market.
On a 1-hour chart Bitcoin once again formed a very unpleasant pattern for those who desire a bullish move – Head and Shoulders. In general Bitcoin has followed this pattern for many times already and this could trigger another sell-off.
Here is an example of the largest drop since March this year, resulting in a breakout of the neckline of the aforesaid pattern.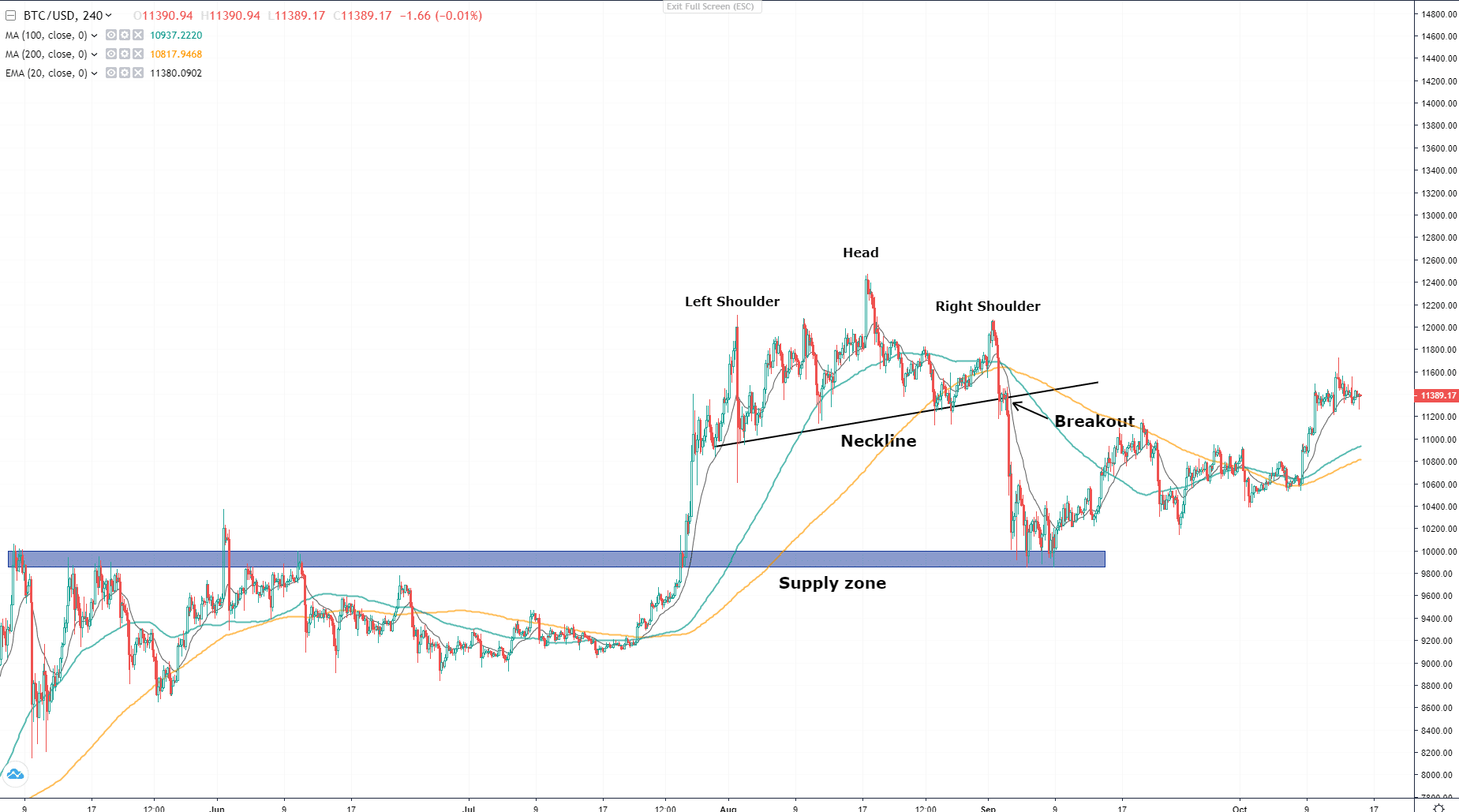 Couldn't resist and share another example, the October 1 drop, followed by the breakout of the neckline of the Head and Shoulders pattern.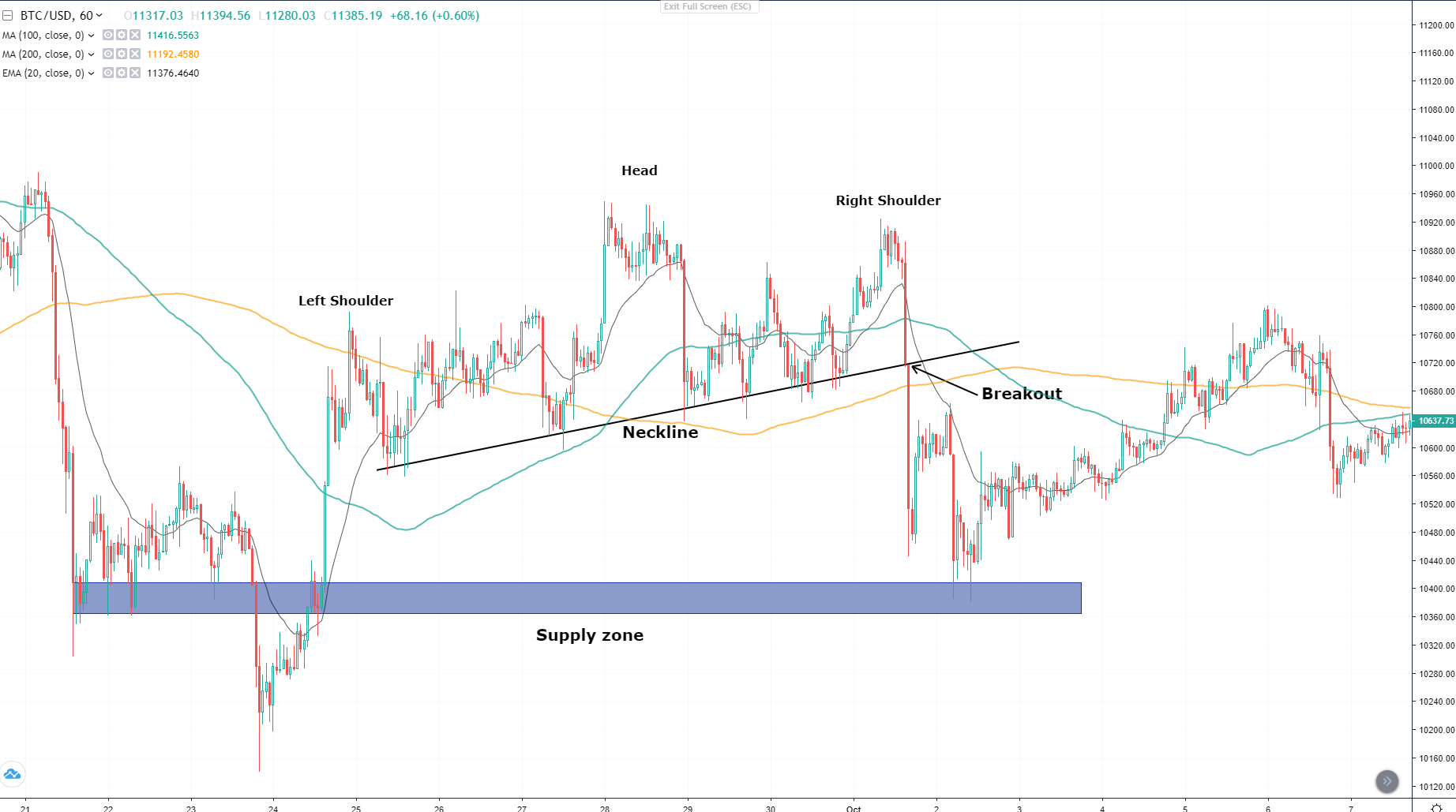 Head and Shoulders pattern per se is a corrective pattern, and rarely signals a trend-reversal. The pattern when formed signals the exhaustion of bulls, especially when every bullish move is stopped lower the previous high and close to the levels of the Left shoulder and when all of the previous peaks share a same support zone either static or dynamic.
The pattern on an hourly chart of BTC/USD has already formed a neckline at $11 248 and $11 262 levels, so I highly recommend to watch closely for the confirmation of the breakout. Another note here is that the price has reached MA100 and is traded below, hence Bitcoin might proceed with further test MA200.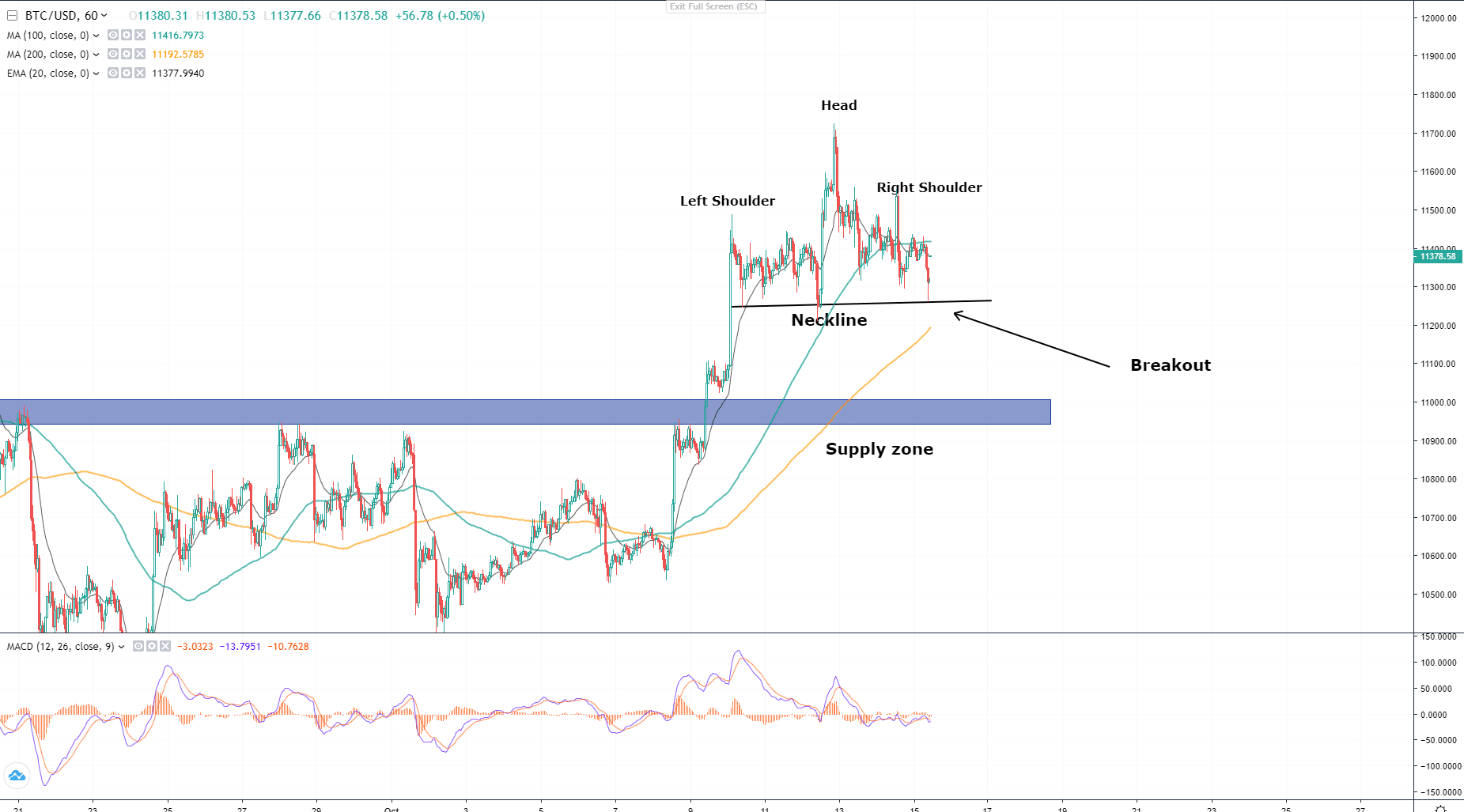 If the breakout is confirmed I recommend to watch the price action at support zones which are at MA200, Fibo 0.5 which is at September 19th high and Fibo 0.618 which is at a psychological support and a Supply zone of $11 000.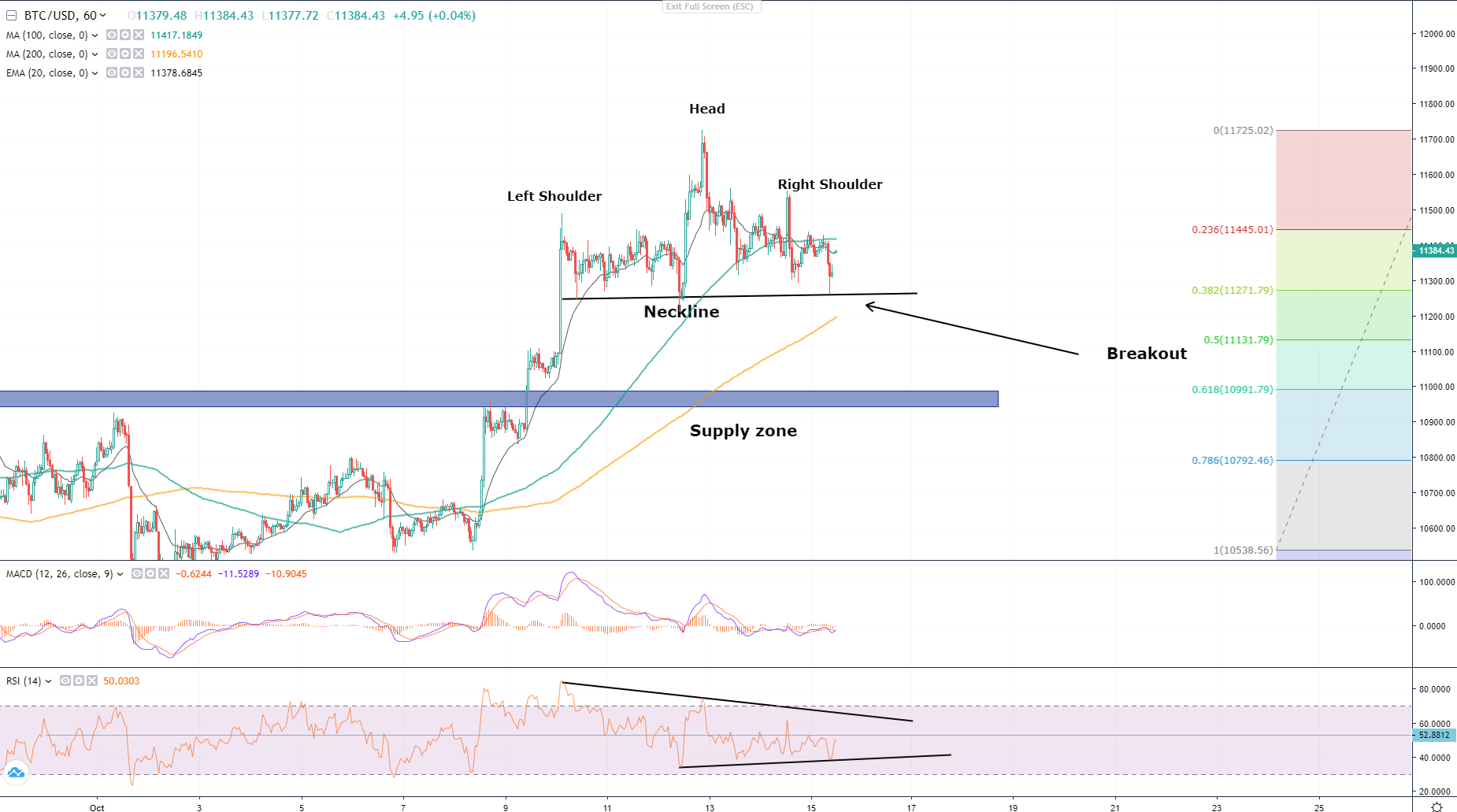 If the breakout never happens and BTC is able to close above the MA100, it might as well proceed towards the retest of October 12's high at $11 724 and possibly go further towards $11 900.

Author:

Aziz Kenjaev
Senior Vice President at Overbit. Technical analyst, crypto-enthusiast, ex-VP at TradingView, medium and long-term trader, trades and analyses FX, Crypto and Commodities markets.
Subscribe to our telegram channel.
Join