Bitcoin for the first time since the early September crash, is showing signs of its comeback.
Yesterday's gain of 3.95% supported a breakout from the ending diagonal pattern. Currently, the price is above the dynamic resistance of the ending diagonal pattern and is above the 100MA. We are still looking at the penetration of the $10 760, which will lead Bitcoin towards 200MA at an important support and resistance of $11 120 – $11 200. If rejected, BTC most likely will be back in the diagonal and fall to find a support at $10 500.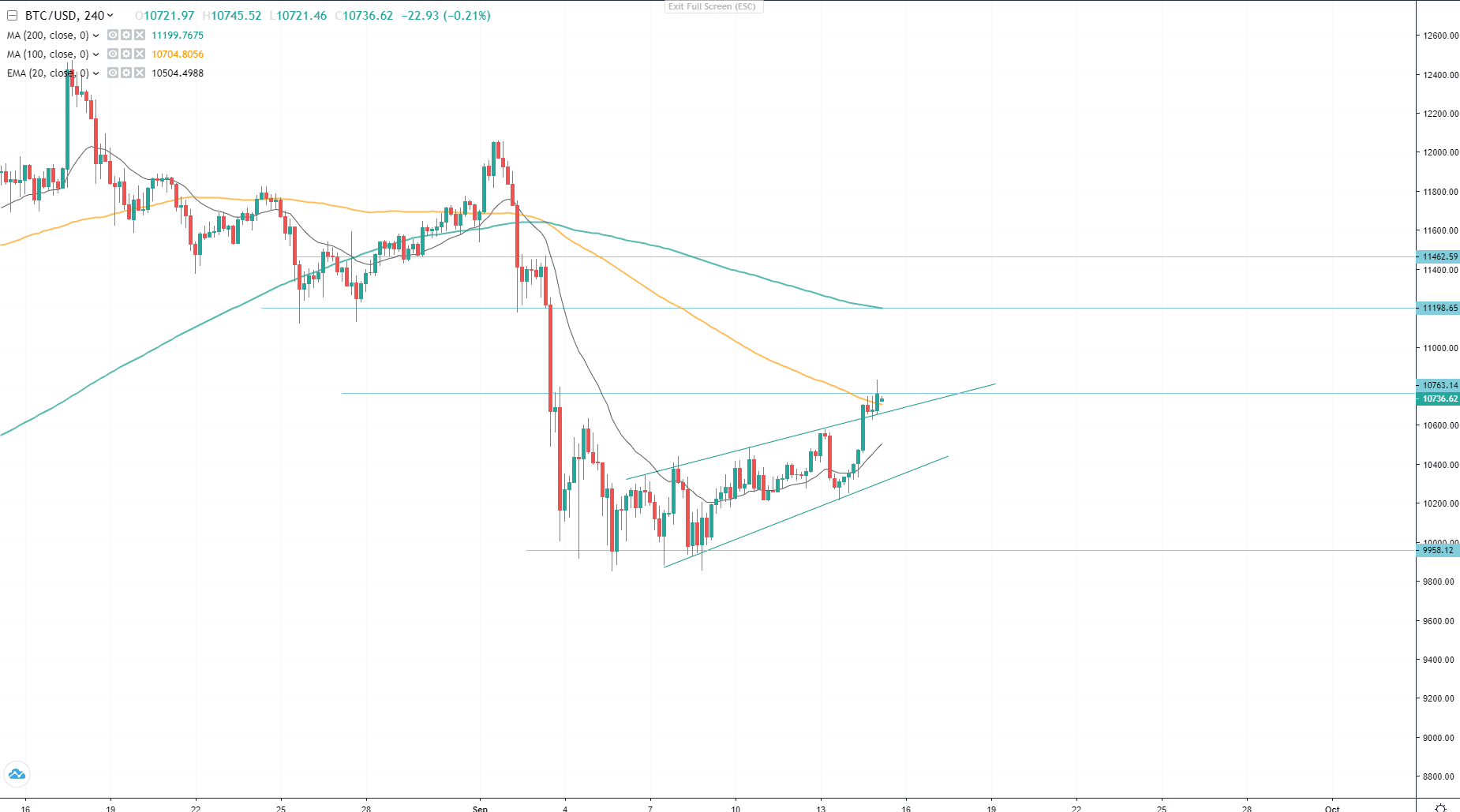 Ethereum gained 5.26% yesterday after testing of the dynamic support. Ethereum continues to advance further in an uptrend parallel channel. The first altcoin was about to reach the upper band of the channel but was rejected by the MA100 at 384.45, which dragged ETH down to an important support level at $372.20 and EMA20. If Ethereum keeps above the EMA20 and a static support of 372.20, it will most likely advance towards the next resistance at $388.79 and possibly towards MA200 at $395.48.
Gold is in a danger zone for buyers as it reached the upper edge of a downtrend channel. Today the precious metal gained 0.37% as Asian markets including Shanghai Composite surge by 0.50%, though was rejected at $1966 resistance. If the US and Europe show signs of economy recovery, Gold will continue the downtrend towards $1922 – $1920. Key takeaway for gold trading would be the upcoming economic data from the EU and Fed meeting on Thursday.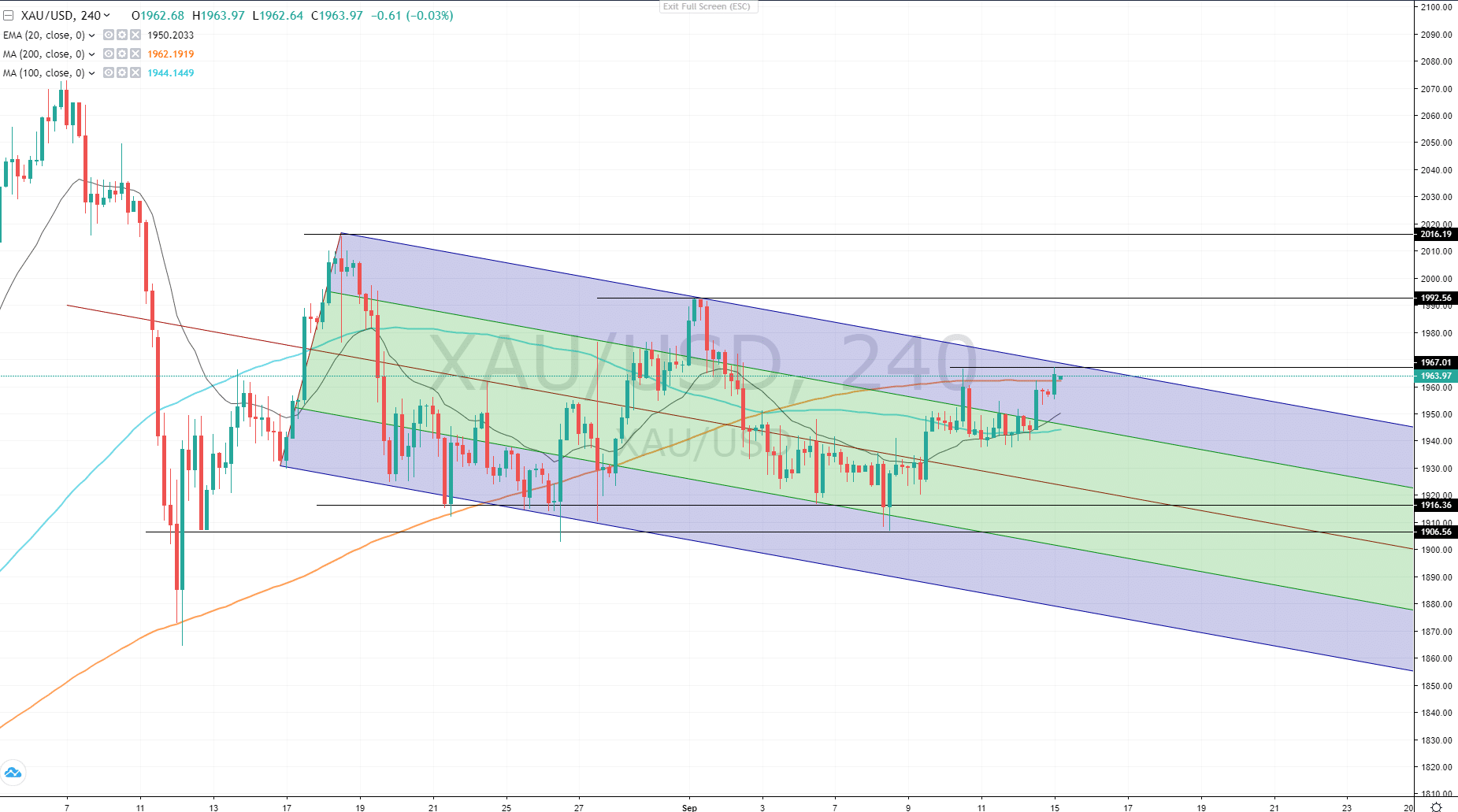 Author: Aziz Kenjaev
Senior Vice President at Overbit. Technical analyst, crypto-enthusiast, ex-VP at TradingView, medium and long-term trader, trades and analyses FX, Crypto and Commodities markets.
Subscribe to our telegram channel.
Join