On Thursday, December 19th, the BTC is under pressure again, after the previous correction. It is currently trading at $7139.00 with the week's minimum around $6430.00.
By Dmitriy Gurkovskiy, Chief Analyst at RoboForex.
BTC/USD tech analysis
The liquidation of PlusToken assets could drop the BTC
Only BTC survives – CNBC
On W1, the Bitcoin dynamics are even inside the current descending channel. The quotations are aiming at the long-term minimum of $3121.90. The resistance is at $8500.00.
On the MACD and the Stochastic, there is a Black Cross in the red area of the first one and a Black Cross and an escape from the overbought area on the second one. These signals together signify the stability of the trend.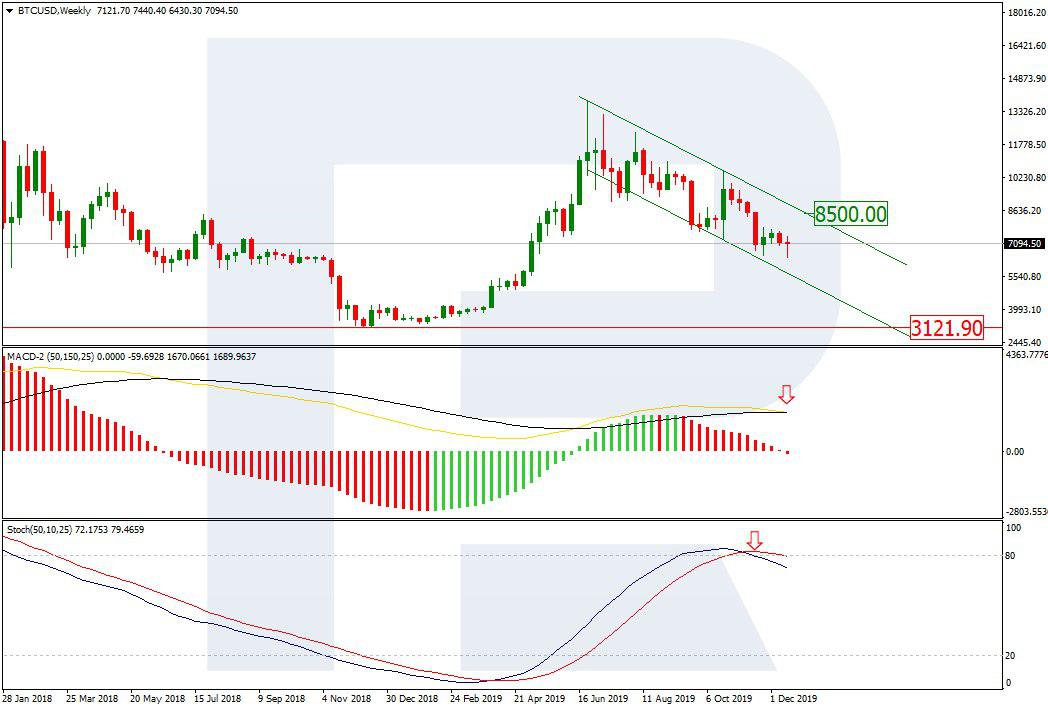 On D1, there is a correctional rise after renewing a minimum. This might be a temporary pullback, after which the market will aim at the target level of 76.0% ($5700.00) Fibo. On the MACD, the convergence keeps forming. This may be the result of the slow-down of decreasing and an upcoming mid-term correction.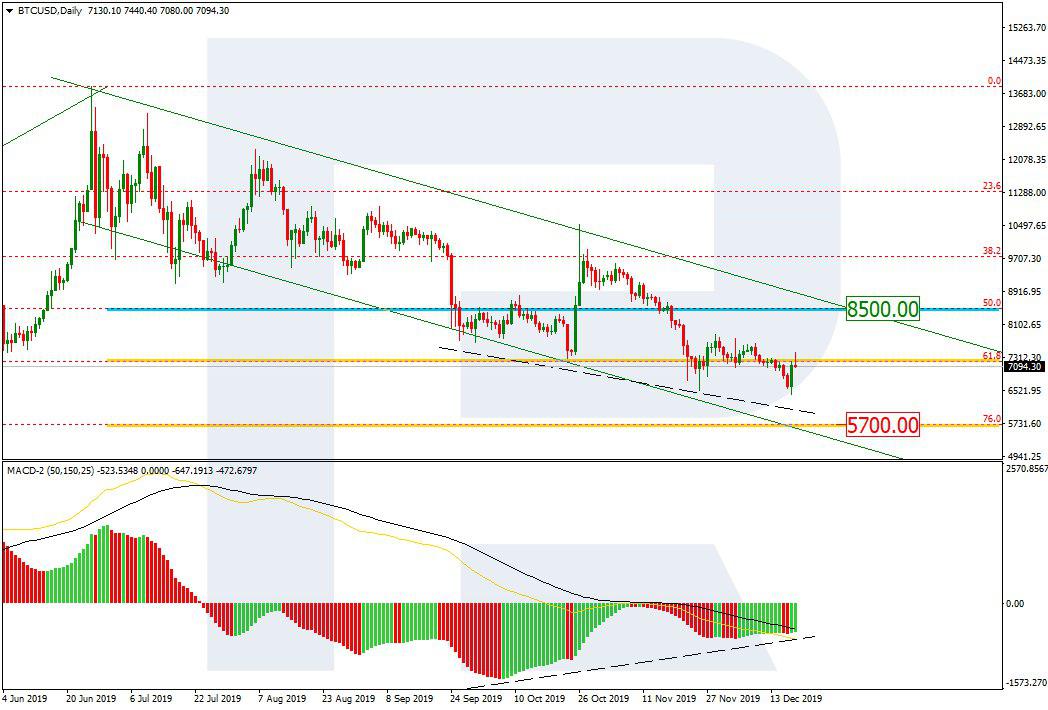 On H4, a swift impulse of growth tried to test the resistance line of the short-term trend again but failed to overcome it. If the local resistance is broken away at $7460.00, the quotations may rise to $8500.00. A Gold Cross on the Stochastic in the oversold area confirms this idea. However, until the breakout happens, the aim is at $5700.00.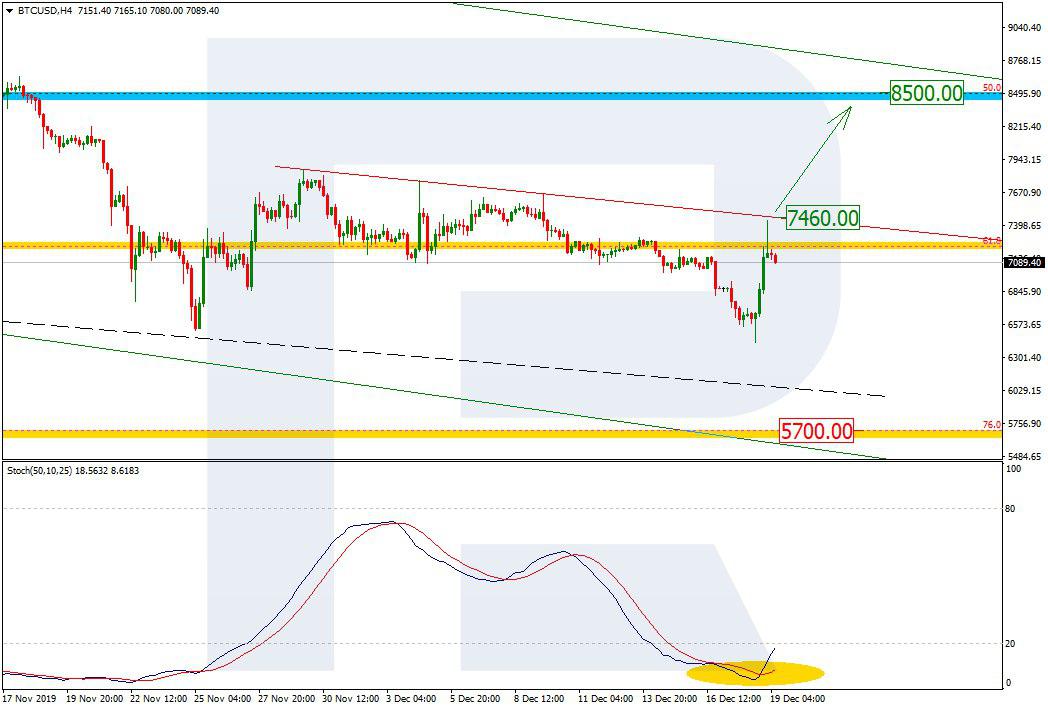 This week, the BTC is declining too fast. According to Bloomberg, the liquidation of PlusToken (called a pyramid) assets could have become the catalyst. During the liquidation, some 25 thousand BTC has already been sold with some 20 thousand remaining on the deposit. Apart from the BTC, the scam owns the ETH cryptocurrency.
The PlusToken project is now called the largest fraud in the history of the crypto market. Its volume is assessed as 3 billion USD, and these are just preliminary estimations. Attracting investors to the BTC, ETH and other crypto deposits, the organizers of the pyramid promised high profitability and monthly payments. The assets formed this way were carried through various schemes so that it became virtually impossible to figure out who was the real owner. Some OTC trading platforms helped whitewash the income.
The current BTC price hardly makes the miners happy, so they are switching off the mining equipment again. This puts additional pressure on the BTC.
Most coins in the future will lose their value and disappear, the CNBC host says. According to him, the altcoins do not look confident, and only the BTC will survive if the crypto market gets under a stress.

Author: Dmitriy Gurkovskiy
Dmitriy Gurkovskiy is a senior analyst at RoboForex, an award-winning European online foreign exchange forex broker.
Subscribe to our telegram channel.
Join