Konstantin Rabin, financial expert and crypto enthusiast, unveils what hides behind Bitmain's recent decision to cancel mining operaions in Texas explaining what this could mean for the whole industry.
It is no secret that the cryptocurrency industry has been suffering a lot lately. However, not many suspected the largest companies like Binance or Bitmain to suffer along with the smaller ones. But the reality is that they are the ones looking at the largest losses. In all honesty, the mining business, in which Bitmain was leading, is becoming unsustainable, the drop in prices is just too hard to handle.
Because of this, the crypto giant had to postpone or in the grand scheme of things, completely scrap its plans for the mining operations it had in Texas. This does not bode well for cryptos as these mining companies keep struggling with coin generation. Soon the exchanges might just run dry and people will have to rely on the CFD brokerages that offer cryptos, which is something nobody wants to face.
Lost Jobs & Revenue
According to reports from Texas Public Radio, a local news reporter. The facility that was supposed to work on the mining for Bitmain, has suffered a large lay-off of staff. Before the operation was put on hold, the facility had about 15 employees, after the hold, there are only 5 left. This is quite alarming as Bitmain poured in millions of dollars to renovate and prepare the building with its 8000 mining hardware.
The representatives of Milam county were also very disappointed. You may think that cryptocurrencies are not welcome in the USA, but you may be mistaken. The number of jobs these large companies bring with their facilities are very hard to ignore for some remote town. Milam representatives said that it was nothing short of a disaster as the opening of the facility was such a remarkable event.
Industry in Chaos
The layoffs and halts in operations over in the USA are sadly not the only problems Bitmain is facing at the moment. This is indeed the beginning of the rumors that surfaced back in December of 2018, when Bitmain was supposed to start massive layoff, ultimately terminating more than 50% of its current staff.
This used to be nothing but a rumor, but it is starting to become a reality. Bitmain is not the only company facing these problems, as most cryptocurrency firms are starting to waver in terms of revenue, which could only be fixed by reducing costs, meaning more layoffs of "non-mandatory" staff.
Stories like this can be seen all over the industry as companies are faced with 2 choices. Either lay off some staff or end their mining business with the hopes of starting something else. Things are going terribly for large companies as well, especially for Canaan Inc, which is looking into an IPO in the United States, whether this is a desperate attempt at a cash grab and survival or just a start for a new opportunity remains to be seen.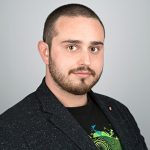 Author:

Konstantin Rabin
Konstantin has been working in the financial services industry since 2011. He is over-viewing various updates in the technology, regulation, and market movements. He's passionate about cryptos and all things financial.
Subscribe to our telegram channel.
Join