By the end of the week Cardano Foundation was streaming back to back important updates. Daedalus has now a better stake pool ranking mechanism and final changes into the 1.24.1 version of the cardano-node were implemented.
On December 12, Cardano Foundation announced that it has officially entered the DeFi following a partnership with Bondly Finance – an interoperable, cross-chain swap protocol powered by Polkadot.
December didn't go well for ADA, as the token's value against the US Dollar dropped by nearly 10%. Yet today, ADAUSD is showing some strength and is looking towards the test of December's highs at $0.172480.
As seen on the daily chart below, there are no signs of the weakness of ADA, instead it is clearly expressed that ADAUSD is yet to show a new bullish run. On November 27 and December 8 the pair tested the dynamic resistance as support and in both cases, after the test, the price bounced.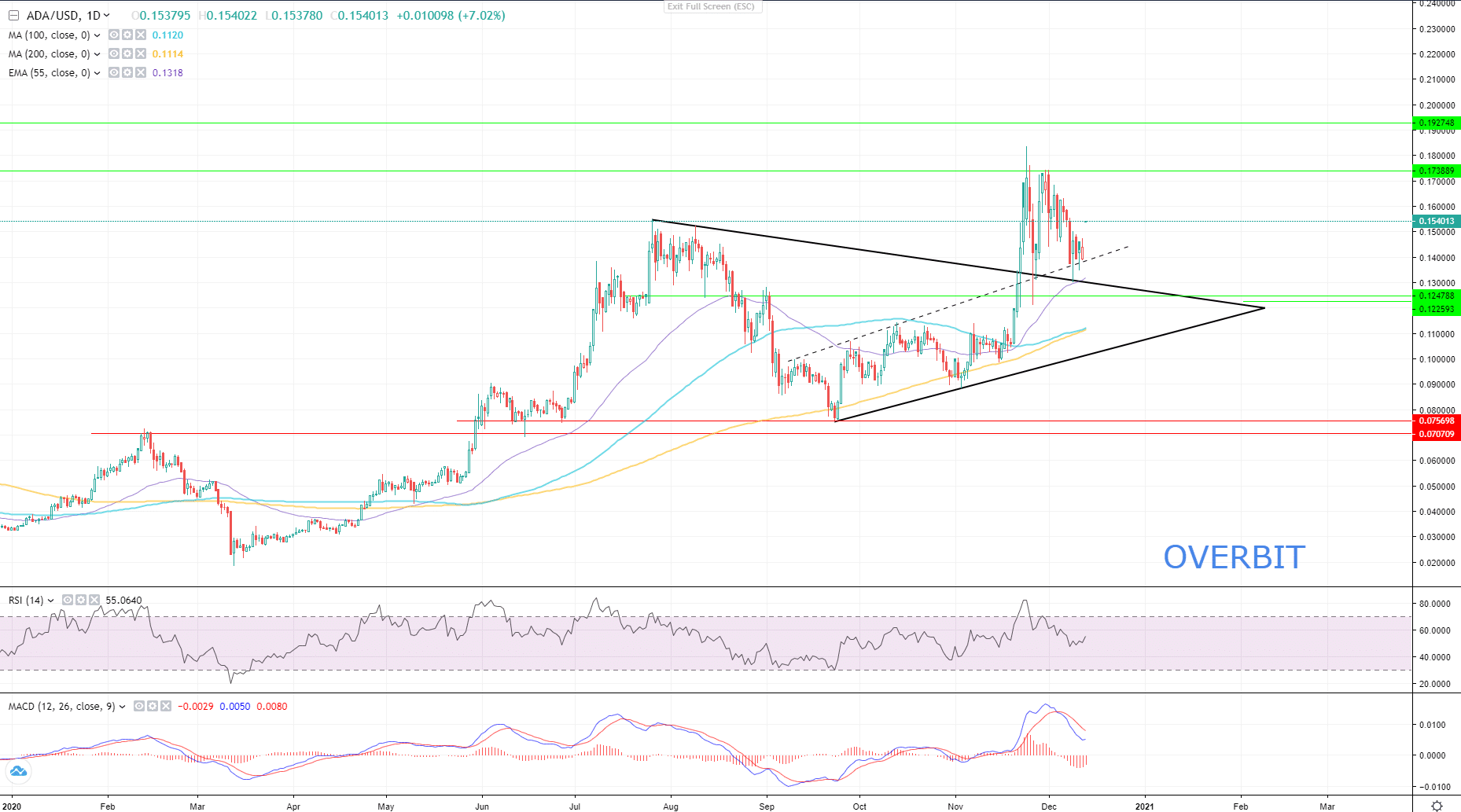 The price action on a 4-Hour chart already pointed at a continuation of the bullish run amid a breakout from the downtrend channel and is currently testing the dynamic resistance of November 24.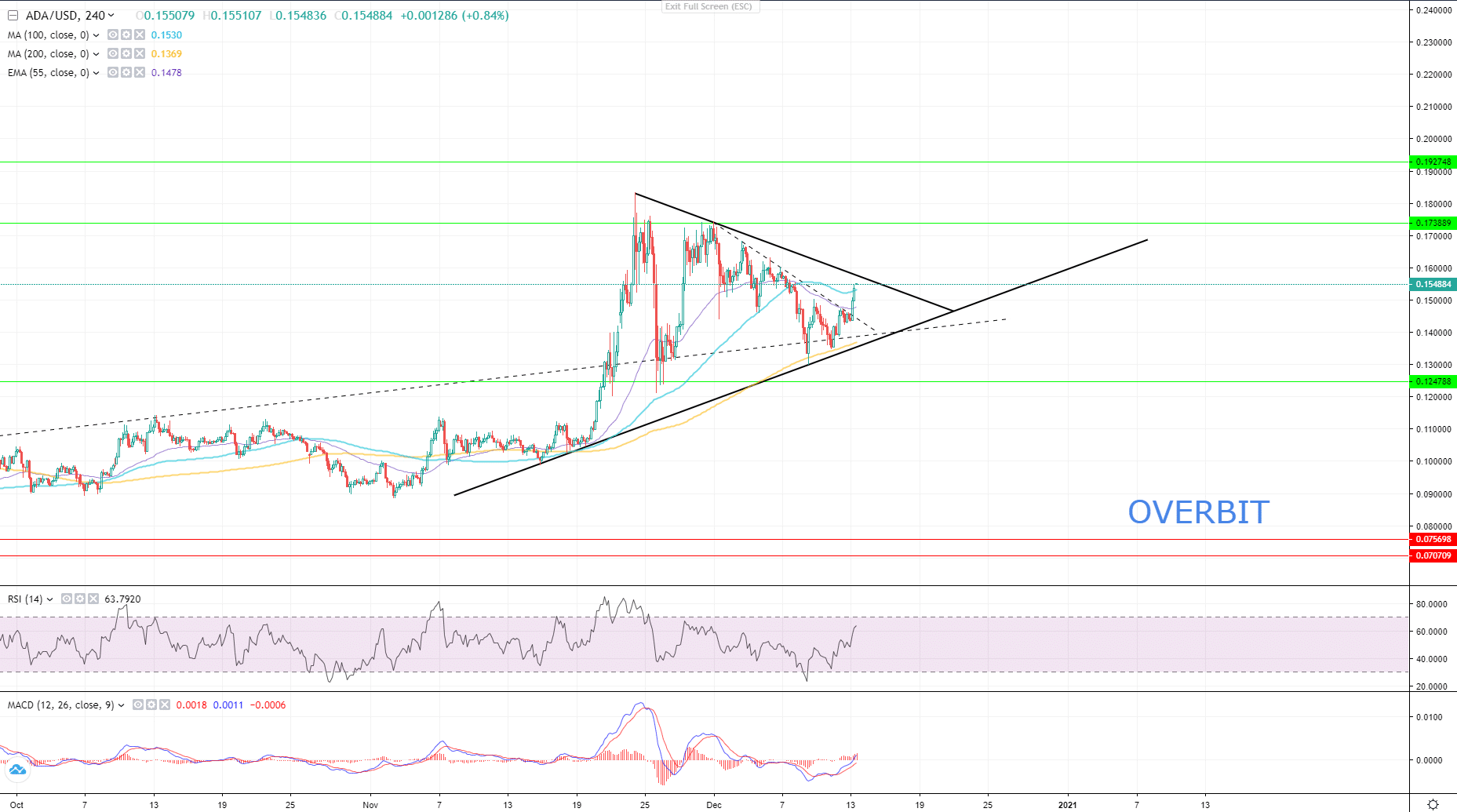 If Cardano breaks the last standing dynamic resistance and closes above $0.16200, it most likely will continue the run up to $0.173880 and above that to $0.1927480.
The continuation of the bullish trend might be supported by a running on weakening of the US Dollar Index. The Dollar Index is yet under pressure as Covid-19 new cases and daily deaths in the US hit new highs and governors of some states such as NY are closing businesses they had reopened after spring lockdowns.

Author:

Aziz Kenjaev
Senior Vice President at Overbit. Technical analyst, crypto-enthusiast, ex-VP at TradingView, medium and long-term trader, trades and analyses FX, Crypto and Commodities markets.
Subscribe to our telegram channel.
Join