Resistance levels: $0.130 $0.140, $0.160
Support levels: $0.100, $0.090, $0.080a
ADAUSD Price Long-term Trend: Bearish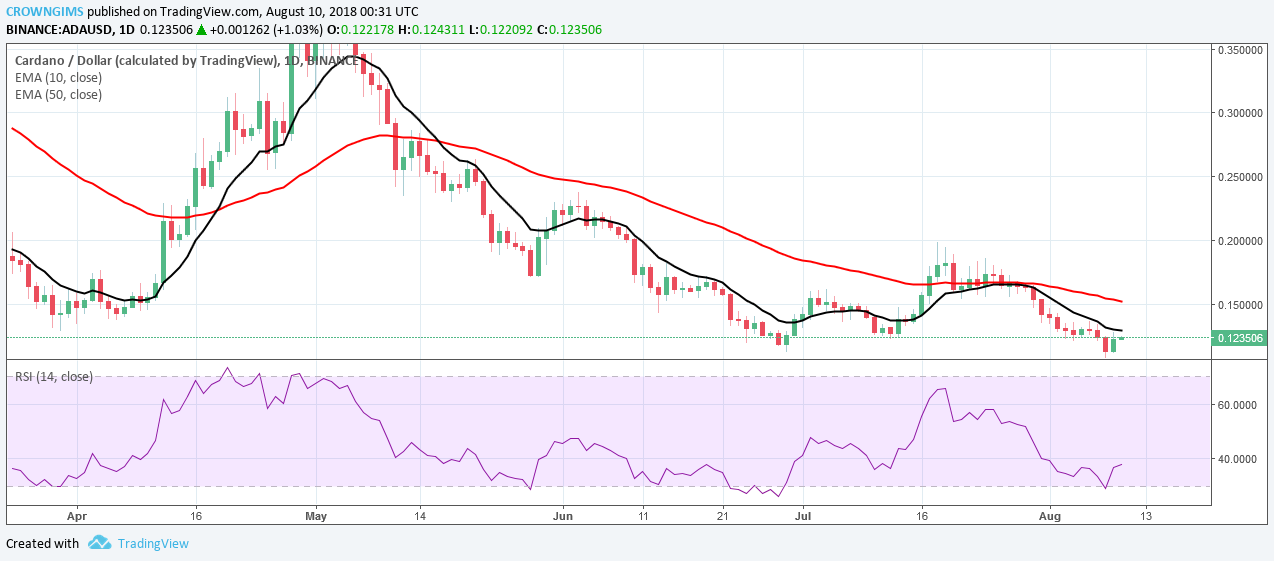 The Long-term trend of ADA remained bearish throughout last week. Previously, there was an attempt to break the resistance level at $0.170, but some vivid opposition from bears halted the bullish attempt. The 50-day EMA remains above the 10-day EMA and ADAUSD remains below the 10-day EMA. This is a bear market.
The Daily chart shows the formation of bearish candles over a long period over time – dotted with ineffectual bullish candles. Bullish candles will remain ineffectual until there is a huge surge in buying pressure, which may overturn the current bearish outlook. The Relative Strength Index indicator is at the level 20 (i.e. the oversold level). There is possibility for temporary upward movement somewhere next week; but it will be transient.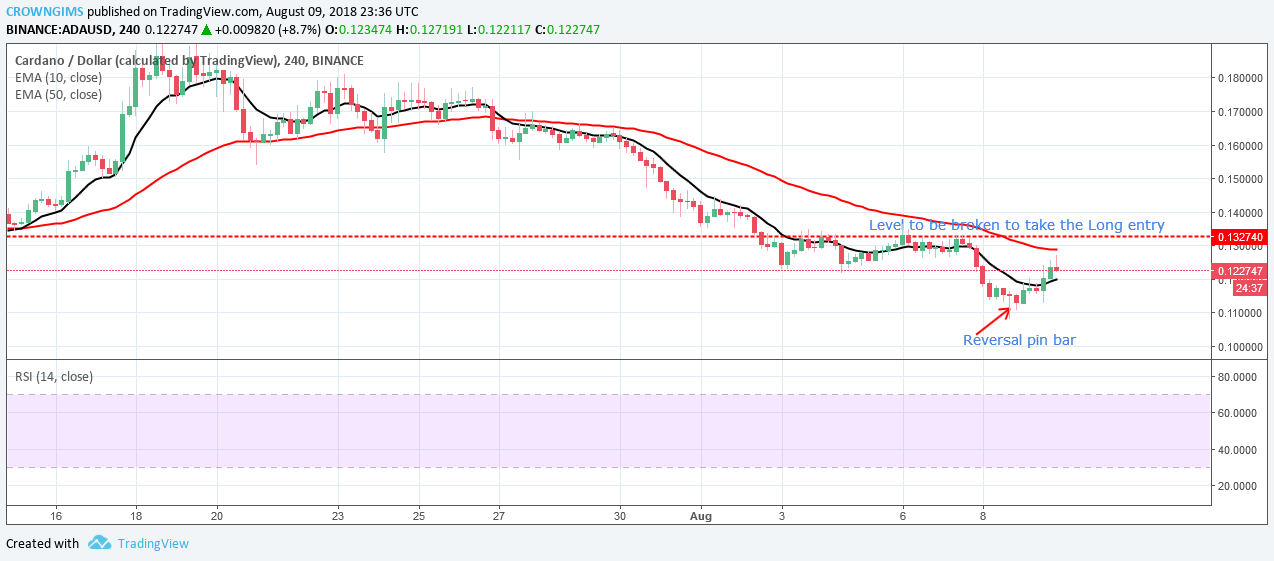 ADAUSD Medium-term Trend: Bearish
Cardano has been bearish after its break below the resistance level at $0.160. The bearish movement continued last week, consolidating at the resistance level at $0.130. Once the level was  broken to the downside, it led to further decrease in price towards the support level at $0.1100. There is an upward bounce in the market, and that is not yet strong enough to lead to a bullish signal.
On the other hand, there is a tendency that the price may attempt to target the resistance level at $0.1300 and move northwards within the next several trading days, as more bullish candles emerge. Things are much oversold in the market, and that signals a possibility of a reversal. Nevertheless, it is not rational to go against the trend of the market until it is clear that the situation has changed. That is when price has been confirmed to be going upwards.