Bitcoin and Ethereum have been surging for days now, until they seemingly started a price correction on weekends. However, the correction did not come naturally, but as a consequence of a very unfortunate development reported in Turkey.
Turkey Moves to Ban Crypto Payments
Bitcoin price fell earlier on Friday, April 16th, right after Turkey's central bank announced that crypto payments will become illegal come April 30th. It will still be legal to own crypto, trade it, or mine it. However, using it as a means of payment – directly or indirectly – will be against the law.
While Ethereum briefly corrected alongside BTC, the coin recovered faster, too. The reason behind this is several positive news, including the announcement of the world's first Ethereum ETF launch that will come on April 20th.
Another piece of great news for the largest altcoin came from Coinbase, which now allows Ethereum 2.0 staking. Lastly, another new development brought back faith in ETH, and that is the Rothschild Investment Corporation's purchase of $4.75m initial stake in Grayscale Ethereum Trust.
BTC and ETH Recovering from the Correction
While the correction came suddenly and set the two coins back a bit, the damage is not too great, and both are in recovery. In fact, Bitcoin dropped from $64,586 to $57000.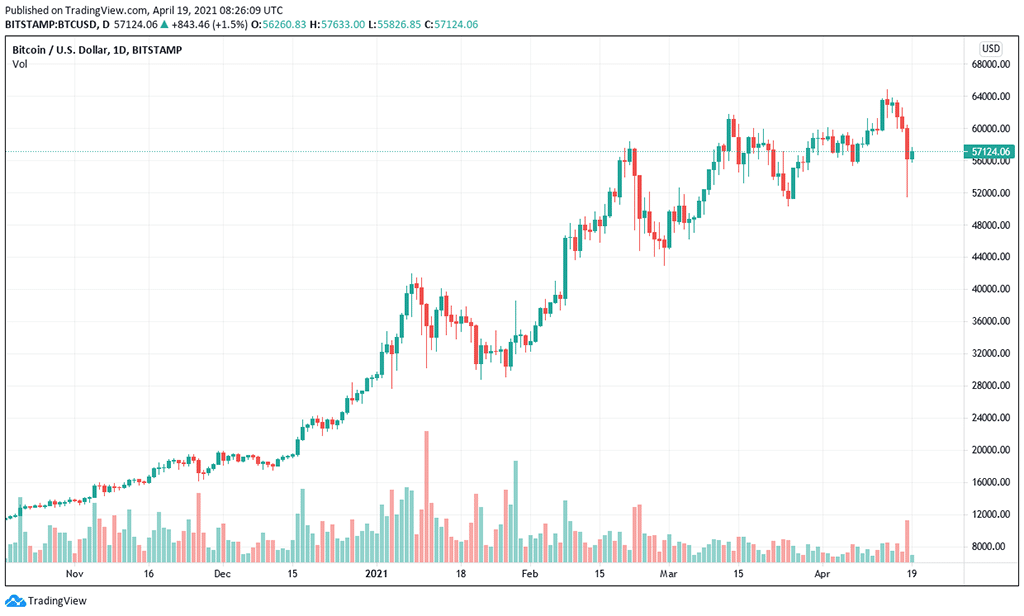 As for Ethereum, it was at $2517 when the correction hit, after which it dropped to $2,050. Right now, it is already back at $2,255, as the recovery pushes it further up.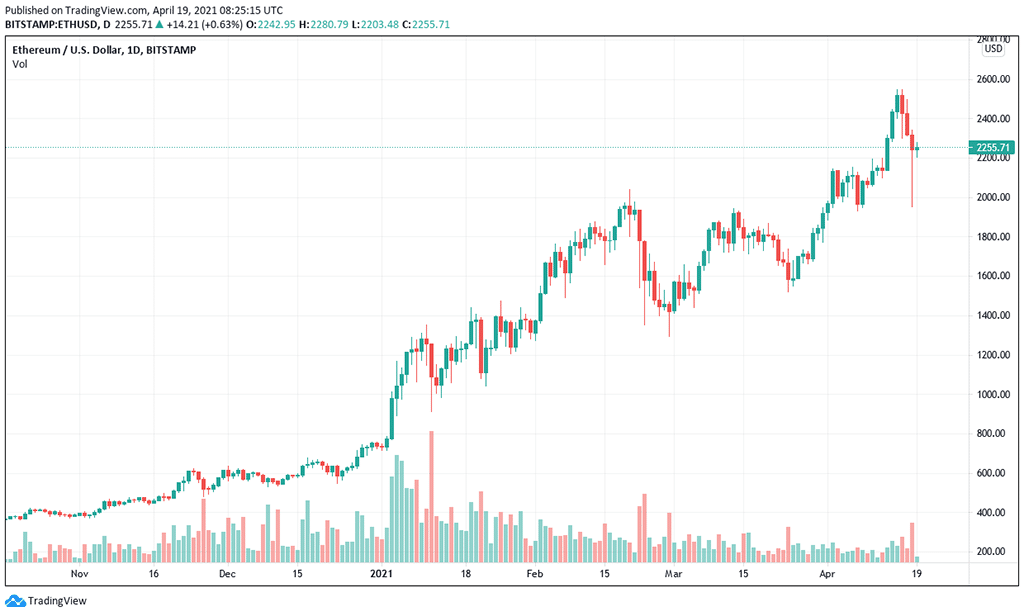 Author:

Greg Waisman
Co-founder and COO of the fintech company Mercuryo. His responsibilities involve overseeing the internal work of different departments in the company and managing communication between them. He has deep expertise in the field of finances and technology. Possesses knowledge and practical expertise in the field of fintech and blockchain.
Subscribe to our telegram channel.
Join