On Thursday, December 26th, the ETH grows slightly after the previous decline, trading at $125.72. On the whole, the ETH remains under strong pressure.
By Dmitriy Gurkovskiy, Chief Analyst at RoboForex.
ETH/USD price technical analysis
Most ETH holders keep losing
The ETH hardfork may happen on January 1st
On W1, there is still a declining wave developing to the low of $80.86. The interim and local support area is the psychological level of $100.00. The resistance is at $163.00. The MACD and Stochastic support the idea of declining.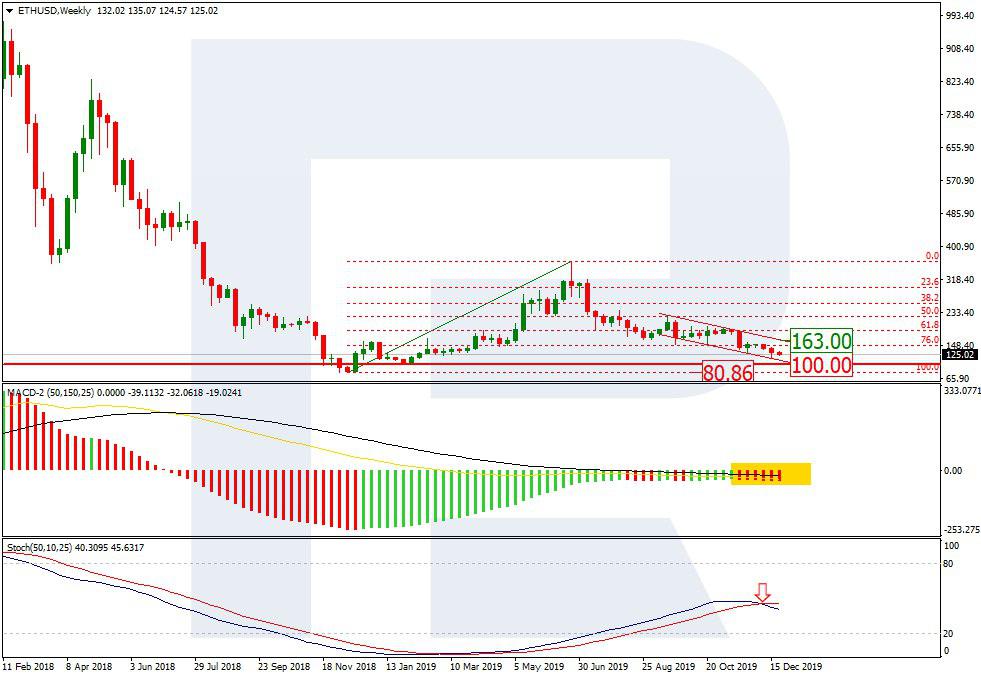 On D1 the quotations keep moving inside the channel, which may support the bearish confidence. The aim of the decline is near the psychological support of $100.00. A convergence on the MACD should also be noted, demonstrating the weakening of the descending dynamics and a potential pullback to the resistance line. A breakout of the resistance level near $163.00 may open the way for an uptrend to the fractal level of $224.44.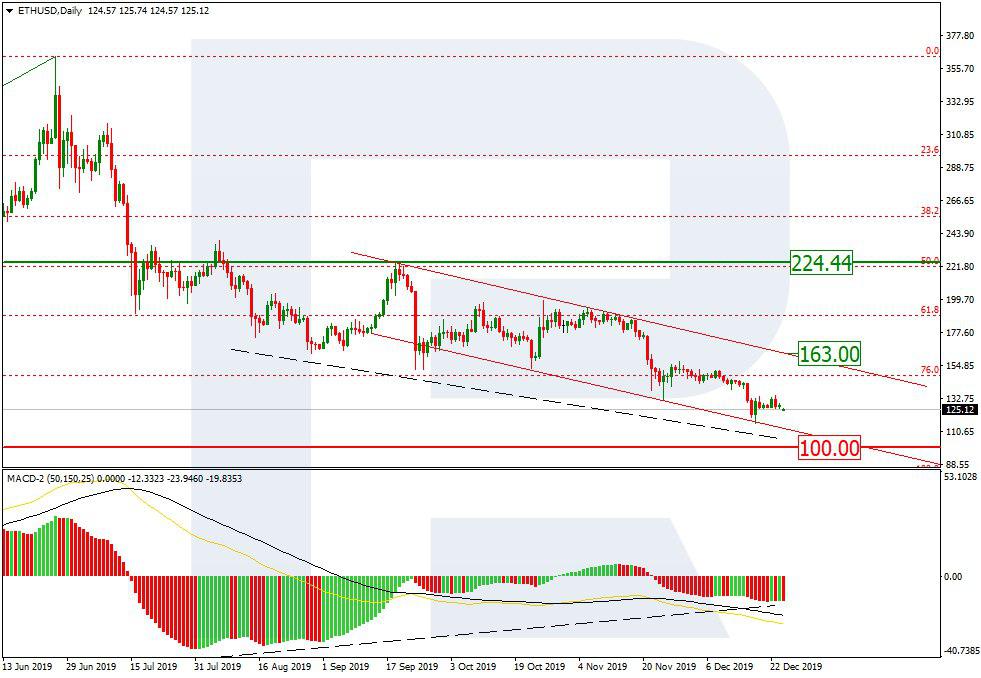 On H4, the impulse of growth has neared 23.6% ($135.58) Fibo after a convergence and a Black Cross on the Stochastic. The next level of growth will be 38.2% ($147.74). With a breakout of the low the short-term correction will be over and will allow the quotations to test the support level near $108.50.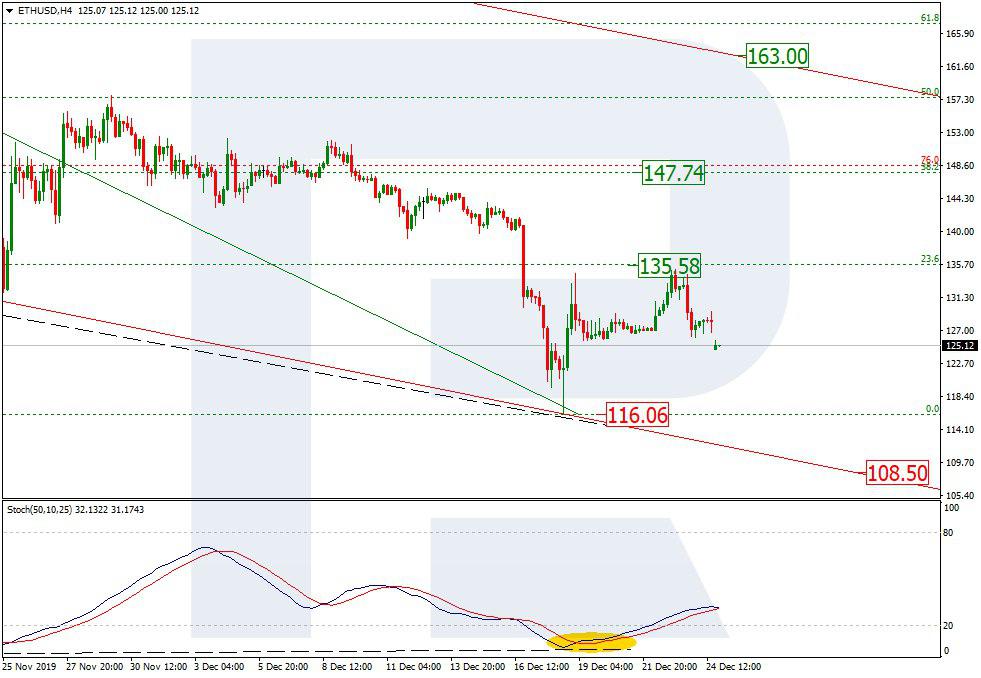 According to Intotheblock, about 90% of Ethereum holders, which is 31.3 million addresses on the net, lose their money. All these investors bought the ETH when its price was between $211-530. Some 4.77 million investors bought the cryptocurrency when its price was $262-352. Some 9% more of the ETH holders bought the altcoin at a price between $745-1340. All in all, about 8% of the ETH holders only make a profit, some 2% remain at zero.
Earlier, an economist Nouriel Roubini forecast soon devaluation of the Ethereum. However, he had said even before that the fundamental price of the ETH had been zero.
One of the ETH network developers announced that the Ethereum hardfork Muir Glacier is planned for January 1st, 2020. It is meant to postpone the so-called "difficulty bomb" and will happen on the block 9,200,000. The idea is to decrease the tension due to the mining of the ETH constantly becoming more complicated: each 10,000 of mined blocks make it harder to mine. This is called "difficulty bomb". Apart from everything else, the Muir Glacier hardfork will enforce a smoother transition to the Proof-of-Stake algorithm.

Author: Dmitriy Gurkovskiy
Dmitriy Gurkovskiy is a senior analyst at RoboForex, an award-winning European online foreign exchange forex broker.
Subscribe to our telegram channel.
Join