ethbox will offer the chance to stake holdings for a return on investment and users will be able to share in the product's overall success via a rev-share deal.
The field of cryptocurrencies and the blockchain is extremely exciting, with new projects and developments coming to light almost daily. The most recent buzzword around the blockchain surrounds NFTs, or non fungible tokens and the new way of tokenizing art, and media made popular by the likes of the Kings of Leon and Banksy's recent artwork burn.
However, one field that hasn't yet hit the mainstream in such a big way, but is definitely worth knowing about is DeFi, which stands for decentralized finance. This is an industry that removes the middleman from the equation, and sees new applications and projects being created on the blockchain with far-reaching utilities, like loans, trading, liquidity aggregation and exposure to the prediction markets. The beauty of the blockchain is that the smart contracts take these transactions and authenticate and verify every transaction, removing the aspect of human intervention and error.
Sending Crypto to the Wrong Address Is Irreversible
However, those who buy and sell cryptos, or who have ever transferred their holdings to another person, using wallet addresses, know just how easy it is to make a mistake and send it to the wrong place. In fact, many exchanges realize a huge chunk of their revenue stream and earnings as the result of people mistakenly sending crypto. Often, this cannot be remedied, unless the other person is willing to send it back to you. That's if you have their personal details to even contact them. If you send it to the exchanges incorrectly, sometimes this cannot be reversed and if it can, it often comes with huge fines, amounting to hundreds of dollars or more.
ethbox has solved this problem with their ingenious crypto escrow product which removes any chance of mistaken transactions. ethbox guarantees secure peer-to-peer transactions of your digital assets, currently with the Ethereum blockchain, however, they will soon be expanding this across other blockchains. Right now both Ether and the ERC-20-compliant tokens can be transferred securely using ethbox.
Who's the Face Behind the Name?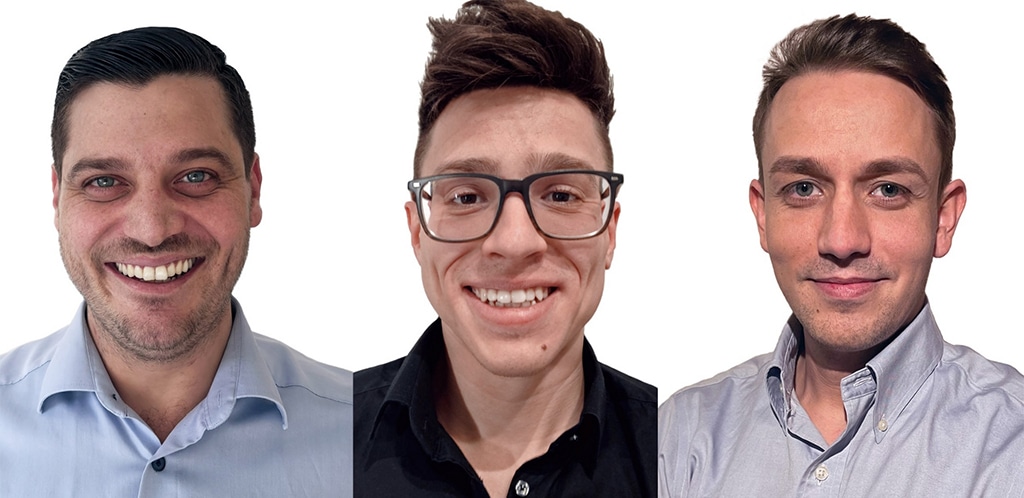 So far this team has managed to raise over $900,000 dollars for their leading technology, including their backing from crypto incubator DuckDAO. The founders all hail from Austria. They are Lukas Schiefer, who has been an active community manager in the crypto space since 2017, and is a real evangelist in the field. In fact according to Lukas in an interview with DuckDao "One of my first transactions at the time was a lost transaction, so I was fully aware of the full potential and thus the risk of a blockchain from the very beginning of my crypto journey".
Lukas Pratschner who has been a friend of Lukas for over 15 years and even worked with him on projects has also been highly active in the crypto space since 2017. He says ethbox is all about helping "expand Crypto and its wonderful community to the mainstream. ethbox stands for this vision. And through security, simplicity and the will to stand up for the community – together with the community."
His background is as a chemist for over 10 years, where he trains apprentices in chemical process engineering and laboratory technology. All of this at world-renowned companies in the chemical pharmacological field.
Paul Simode, 31, is a software developer and the technical one behind the team. He has been programming computers ever since he was a kid, and is a highly-skilled designer and coder to boot. It was Lukas & Lukas that introduced him to the exciting world of crypto and the endless possibilities it brings and he hasn't looked back since.
How Does ethbox Work in Practice?
According to Paul in a recent interview, the product provides obfuscation in a simple way. "Rather than sending funds from A to B and leaving a permanent transaction log on the Ethereum blockchain that says "A sent X ETH to B", funds are relayed through the ethbox smart contract. Transaction logs read "A sent X ETH to ethbox" and "ethbox sent X ETH to B", without a direct connection between A and B."
So the ethbox smart contract saves the addresses of both parties, which can be retrieved through programming. They will also program in an enhanced security layer where they can store the addresses in an encrypted form directly on the smart contract. This means that neither party can gain direct access to the addresses themselves.
What's more, ethbox will also offer the chance to stake your holdings with them for a return on your investment and they will allow users to share in the product's overall success via a rev-share deal.
No matter what way you look at it, this is a solution to an extreme problem, and it makes no mistake!

Please check out latest news, expert comments and industry insights from Coinspeaker's contributors.