WHAT'S ALL THE FUSS ABOUT THE RECENT NEO NEWS?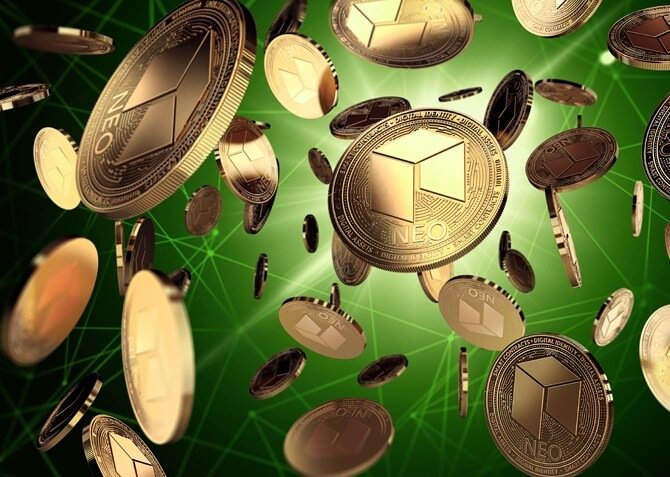 Ever so often the cryptocurrency universe which has over 1300 distinct members and counting shines its spotlight on one of its lesser known currencies and tokens as a result of one event or the other, positive or negative. Bitcoin is the majority shareholder when it comes to the limelight followed by the all powerful Ethereum. But it would seem that this dominance of the two could be challenged sometime soon, especially that of Ethereum which has a rival with a growing clout about it in the form what is formally known as Antshares, but which is now consistently pops up on the major media outlets with their latest on Neo News.
NEO is not like your typical cryptocurrency with a very narrow view of the world or one that seeks to uproot one system to entrench another. Neo is a Chinese blockchain based startup that was conceived in 2014, but with a less than popular name as Antshares. And for very long this outfit has remained in ignominy, but broke out of its cold fit when it rebranded itself and announced its rebirth with a strategic partnership with Microsoft in providing cutting edge blockchain solution for people and industries around the world, who wish to stay within the ambit of the law wherever they are.
A Smarter Contract
Neo is sometimes referred to as "Ethereum Killer" or the "Chinese Ethereum" mainly because it shares so much in features and functions with the largest blockchain outfit in the world (in terms of number of products that are built on its infrastructure). Neo comes with similar features to Ethereum in that the user is able to create Smart Contract payments, but the key difference between the two giants is that Ethereum only uses its core programming language (Solidity) that is specifically used for it, while Neo welcomes a whole lot of already established programming languages like JavaScript, Python, Go, Kotlin and many others. With its adoption of so many programming languages, the Neo platform hopes will attract millions of developers and potential applications to be hosted on its infrastructure which will give it an extra edge over its arch rival Ethereum which presently reigns supreme in this niche.
Neo's platform seeks to provide that which Ethereum has not been able to successfully accomplish despite many promises, which is scalability. With NEO, the user doesn't only have a plethora of choice in terms of the programming language for applications for their Smart Contracts, the contracts themselves are supported by a highly scalable network which will naturally expand to accommodate any growth in patronage.
A Bridge between Two Divided Worlds
Another curious path that the Neo developers have taken which is in stark contrast with almost all the other cryptocurrency and blockchain outfits, is that despite the fact that it offers such advanced infrastructure where it is possible for other decentralized autonomous organizations (DAOs) to be built right on top of it, NEO has not created any cryptocurrency token or coin which can either be bought or mined to serve as its native on-chain currency.
The NEO platform is perhaps the only platform in circulation that uses fiat as its own kind of money with which all transactions are made. The idea behind this decision is that the platform will be more considered by the established "Smart Money" as something that has actual value which can be easily determined, unlike other outfits that are accused of creating their own money out of thin air. With China cracking down on its cryptocurrency industry especially new ICOs last year, NEO hopes to not only survive any state scrutiny but thrive in it as they try their very best to stay within the purview of the law and not cross the authorities.
Conflicting News
NEO has recently been experiencing an unprecedented increase in its value, recently trading for just under $50 for the first time in its existence. And although its rebirth was announced with its partnership with Microsoft, it seems this is not what has actually been driving the unprecedented surge in NEO prices. A tweet by one of its executives recently alluded to a grand announcement regarding the platform's continued existence within Chinese territory. The cryptic message was misunderstood by many to allude to a favorable ruling from the Chinese authorities, which will mean that NEO will be given special exemption to the present clampdown rule.
The prices of NEO surged almost 50% within hours of the tweet as the news spread, but suddenly halted their rise as it began to become clear that there was no such announcement in sight. The executive later tweeted to clear the air that the NEO community should not be expecting any change in the rules or any announcement to that effect as that was not what the previous tweet was all about.
In a backlash after the clarification, a lot of disappointed backers of the blockchain outfit vented out their frustration at what they say is the childish handling of the cryptocurrency's image by its executives, which they say will only do more harm to its image which is a constant object of attack from its competitors. A lot of false news has been spread about the NEO platform by those who are believed are their direct competitors, and the gaffe by the executive does not help the situation, as NEO has since witnessed a considerable fall from its record prices.
The Future
Whatever the next "NEO News" will come with, there is no doubting the fact the NEO is resident in what is perhaps the largest blockchain and cryptocurrency market in the whole world which just happens to be under a tight grip of government at the moment, with most trade carried out underground in peer to peer markets. The outfit has always played it safe, by describing the holdings people buy of it, as shares, and its use of fiat money is also designed to allay the authorities' fears that virtual money could do harm to its economy. Depending on what the next move of the Chinese government will be regarding this industry (some rumor is that it is also considering its own state owned digital currency), NEO seems prime to take a huge chunk of this highly lucrative market, and should it play its cards right and avoid future gaffes like the tweet fiasco, NEO will perhaps rightfully earn its name as the "Ethereum Killer".