John Ryan, experienced writer and crypto enthusiast, takes a look at major Bitcoin price predictions by industry's top experts, unveiling what we can expect from the main cryptocurrency in 2019.
Last year was full of agio and dramatic buzz around BTC. Its ups and downs made the investors and traders very concerned and cautious about the position of Bitcoin and its stability. The big failure at the end of the last year was the reason for traders and businessmen to watch attentively for analysts' prognoses to understand what to do in the future.
The 2019 new year has started, and many people are interested in what is going on in the crypto market. A lot of outstanding consultants have already given their comments about the cost of Bitcoin this year. Let's estimate their forecasts and analyze what we can expect from the main cryptocurrency in 2019.
There are lots of fears and hopes around this topic. I will not bother you with my forecasts only, I'd rather give you different credible Bitcoin price predictions, and then we'll make some conclusions.
Ronnie Moas, Cryptocurrency Analyst
One of the top experts in the crypto market sphere is Ronnie Moas, who founded the Standpoint Research company and directed their analysis of investment opportunities for many years. Having started on Wall Street examining financial markets and determining strategies, he has become a real specialist in this sphere, and his forecasts are really exact.
He got interested in BTC and other cryptocurrencies in 2013 and made his own investments in Bitcoin, Litecoin, and Ether. After his projections proved true in 2017, when ETH impressively soared, investors are sure his opinion is worth hearing. Ronnie Moas promises that by the end of this year the price of BTC will rise up to $28,000. His arguments are:
High volume of trade on crypto exchanges;
Growing interest in digital currencies from major companies;
The massive sellout is only a sign of a huge bull run in the near future.
He is sure that the pessimistic attitude belongs to the powerful people who want to restrict others from making their success.
Sonny Singh, COO of BitPay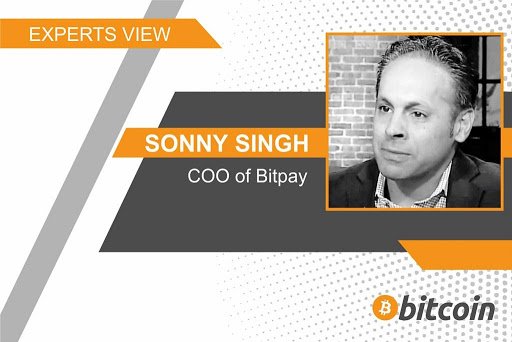 Sonny Singh also has an optimistic point of view about Bitcoin. He used to be the leader of a sales and business development department at Jumio, where he created and managed the trade team and consulted thousands of traders, ten top Internet companies among them. He has 15 years of experience in developing tech businesses.
His current position is the Chief Commercial Officer of BitPay, Inc. He assumes that before 2019 ends, the price of BTC will grow to $15,000 – $20,000 level. In spite of the fact that Bitcoin has been unstable lately, and with increasing interference from the side of state authorities, his forecast is based on his belief that with the huge financial companies coming to the crypto market and making their investments, Bitcoin will win back its positions. He is sure that Bitcoin has a big future and much more benefits than other cryptocurrencies.
Artur Hayes, Co-founder and CEO of BitMEX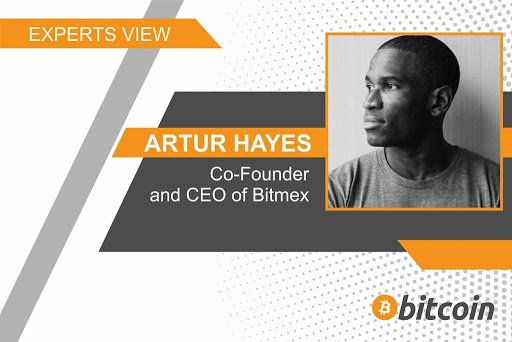 Arthur Hayes has his own opinion about Bitcoin weight in the crypto market. He started as a derivatives trader in two well-known banks in Hong Kong, after he had got a bachelor's degree in economics. He has wide experience and deep knowledge in the field of structuring and trading financial products. He first learned about Bitcoin in April 2013 and started dealing with the Bitcoin investments. Later on, in January 2014, in company with two other specialists, he organized Bitcoin Mercantile Exchange, or BitMEX, which is a famous professional Bitcoin marketplace.
Artur Hayes does not share the viewpoint of previously mentioned analysts, and says that Bitcoin will lose its position at least within the next one and a half year, and its price can fall to $2,000. He believes, however, that sooner or later BTC will rise again. Anyway, his previous forecast was false, so it's up to you whether to trust him or not.
Sam Doctor, Head of Data Science Research at Fundstrat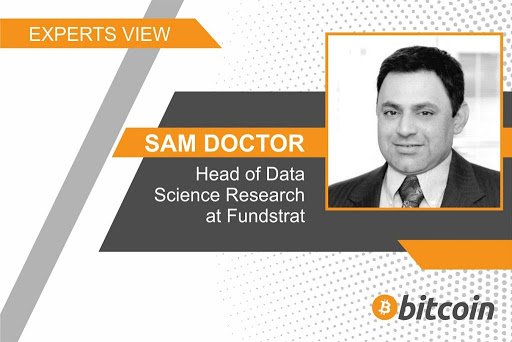 With degrees in finance and electronic engineering, Sam Doctor has a wide experience in the sphere of stock management, financing strategies, and consulting businesses. Nowadays, he contributes for Fundstrat Global Advisors, LLC. Sam Doctor foretells that BTC holds much promise, and by the end of 2019 can soar up to $36,000. He accounts for his optimistic views with two factors:
Miners' policy to hold BTC when it is cheap, and sell when it is on the bull run;
The growing price and computing power of new generations of mining hardware, which increases the BTC break-even point.
According to Sam, the price may swing between 20,000 and 64,000 USD.
Mike Novogratz, Founder of Galaxy Digital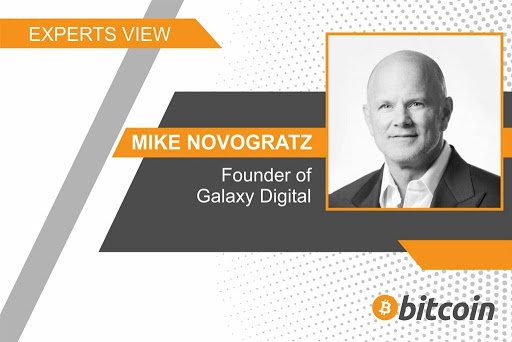 One more expert Mike Novogratz started his career in the money market in 1989 as a merchant, and since that time has grown into one of the most eminent and bright characters in the crypto world. He is a philanthropist and BOD member in many commercial and non-commercial organizations in New York. He contributed to such companies as:
Goldman Sachs;
Fortress Investment Group LLC;
Fortress Credit Corporation;
Hudson River Park Trust;
Beat the Streets Wrestling, Inc.;
Jazz Foundation of America, and many others.
He has founded and is the CEO of Galaxy Digital Ventures LLC, which deals with cryptocurrency investments. In 2017, 20% of his equity capital was in Bitcoin and Ethereum, and he made $250 million from them. Despite Bitcoin's failure in 2018, the experienced dealer declares that this year Bitcoin will reach $20,000, after the start of new platforms like Bakkt and Fidelity Digital Assets, and the involvement of major corporate investors.
Calvin Ayre, Founder of Ayre Group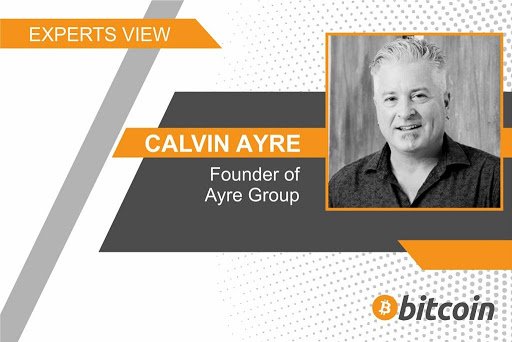 The famous Canadian entrepreneur Calvin Ayre came from a poor family and made billions on his own. He has university degrees in business and science. He has launched the Bodog brand first used to be a website for online gambling but grew to a big company. Later, the businessman created a website for professionals in the gaming field. The Calvin Ayre Foundation is a charitable group working all over the world to help people to become successful. There is a supposition that Calvin is of direct relevance to organizing and sponsoring BTC.
A year ago, Mr. Ayre confirmed that he made huge investments into BCH mining. His expectations for 2019 are unfavorable. He is sure that Bitcoins are useless, and will cost nothing soon because they have no utility and do nothing. However, it should be mentioned that Ayre developed Bitcoin Cash SV and opposed it to Bitcoin, claiming that his crypto is the only original one. There is a point of view that BTC was a target for him to make it volatile. So, think for yourself if you can trust this person or not.
My Expectation About Bitcoin Price in 2019
As for me, I believe that in spite of crypto market instability at the end of 2018, Bitcoin has a promising future and its price will vary from $6,000 to $10,000 in 2019. The growth of Bitcoin is obvious to me. My persuasion is based on the previous history of BTC, which always fell down and then rose up. Of course, the price is depressed by frequent hacks and governmental restrictions in some countries.
But nevertheless, I consider that the BTC price will not be under $6,000, as it has already reached its lower limit, and the fly-up is expected. Cryptocurrency exchanges try to make their work safer and take appropriate measures to prevent hacks and data leaks.
Lots of decentralized exchanges have appeared, and they are more secure. Undoubtedly, BTC is entering our everyday life, and blockchain technologies are spread over the world, so governments have to reckon with this fact. My forecast for 2019 is optimistic, and we should expect that Bitcoin will increase up to $10,000 by the end of this year.
Subscribe to our telegram channel.
Join