Independent blogger and professional marketer James Scott shares his insights into how to stand out from the ever growing crowd of blockchain startups.
Blockchain technology is an example of how a simple concept can outgrow its initial ideas. The technology became a necessity when crypto trade became a widespread phenomenon. What started as a means to track cryptocurrency exchange quickly became the new norm for startups and global companies alike.
Studies show that the blockchain market in the US is bound to exceed $2.3 billion by the year 2021. This indicates that numerous parties are interested in pursuing blockchain as a new means to secure funding for their projects and keep a safe ledger of information available on the web.
But what about marketing such a startup to the public? How can you convince the potential investors and clients alike that your startup is by no means inferior to those fueled by traditional means? Let's take a look at several steps which can help you develop a powerful enough marketing strategy for your blockchain-influenced startup.
Define Your Brand
While blockchain is behind your startup in the back-end, you still need to develop a powerful brand to promote it. Your branding can revolve around the idea of blockchain technology being used in a startup environment.
Brian Pierce, an in-house marketing expert for ResumesCentre spoke about the ongoing branding of his own website:
"I am a firm believer of the fact that a company should reflect its products, ideas, and reasons for existing through branding. If you can convince a casual onlooker of your company's intentions through branding alone, you have succeeded in marketing it correctly."
The mission statements, long-term goals and the visual elements you develop should allude to the blockchain, crypto, and cloud in some way. Embrace the fact that you are using this technology in your startup and make it a pivotal element of your identity and branding. In doing so, you will place your startup in a niche where potential clients and investors will be able to spot it with ease.
Set Reachable Targets
As with any marketing strategy, you should start yours with numeric goals and milestones. Create a plan in which your marketing team will know exactly what to target in their content. For example, do you want to convert more people into subscribers or focus on PR and public exposure of your brand? These KPIs will determine the direction of your content, the messages contained in it and the content types you use to get there.
The goals you set for your team should also have strict deadlines and a content plan that goes with it. In doing so, you will create an intricate linear marketing path with new content drops in even intervals. The more consistent and professional you come off, the more positive PR your blockchain startup will receive as a result.
It's no secret that content creation, copywriting and marketing aren't everyone's specialty. After all, your blockchain startup might focus on software development, VR or something third entirely. In that regard, you can always choose to rely on specialized tools and platforms for content creation to help you out:
Using a cloud-based writing platform can be beneficial for your productivity and overall quality of work. Evernote is an all-in-one digital platform which is designed specifically to make content creation, copywriting and editing easier. The tool is designed for professionals and casual writers alike making it perfect for all types of startups.
In regards to the content plan and targets you set out for your team, you might want to look into hiring third-party writers. FlashEssay is a platform with the appeal of very quick turnaround times on their content creation. This makes it more than adequate for blockchain startups in need of constant marketing materials.
When it comes to blockchain startups with their internal content creation teams, Grammarly offers numerous possibilities in regards to content curation. You can use Grammarly to format, edit, rewrite and otherwise modify your content. The tool is equipped with robust grammar and proofreading options, giving you plenty of control over your content's readability and general appeal.
For those that prefer working with live agents instead of algorithms, EssaySupply offers professional writing assistance. The platform is built with editing and proofreading in mind, meaning that you can create the general look and feel of your content and have the service do the rest.
Copywriting represents an essential part of adequate PR and content marketing. In that regard, Hemingway can prove useful to startups with no slogans or catchphrases. You can come up with rudimentary content and use Hemingway to further develop marketing pitches for your upcoming campaigns.
Just as if you were looking for a marketing agency to work within your local vicinity, you can do the same with content creation platforms. OnlineWritersRating is a hub of content creation services with testimonials and reviews to boot. You can vet any and all platforms found on the website before you settle for the one which suits your startup's content style and ideas the most.
Blockchain startups are in a unique position when it comes to building an audience. The whole point of using blockchain for your new corporate entity is to rely on cloud ledgers of information. You can use blockchain to store subscriber data, help your followers learn more about your projects and publish your projects, research and other documents more cohesively.
Christopher K. Mercer, creator and CEO of Citatior who is also an avid enthusiast of blockchain spoke about his experience with the technology:
"I have always been fascinated by blockchain, ever since it emerged as a centralized ledger of cryptocurrency trade. Since then, I have done my best to implement the tech in my own website to ensure a much cleaner and easier way to format citation sources. I firmly believe that we have yet to see the full potential of blockchain in web-based businesses and startups in general."
The following you build will allow you to test the waters of new products and ideas, as well as give you access to larger test groups, potential employment candidates and even other startups and investors. In order to achieve this, it's important to accept anyone who comes your way with open arms. Answer to incoming mail, social media messages, and website comments. Engage with your audience and do your best to present the startup in a positive and energetic light.
Make Good on Your Promises
The innovations and breakthroughs made possible by blockchain technology should be taken advantage of. Don't rely solely on tried-and-tested marketing methods to put a word out about your brand. Try out different, creative uses of blockchain in marketing in form of data and social proof to further drive the point of your brand. In the end, the clients and investors interested in such a startup will approach you without hesitation.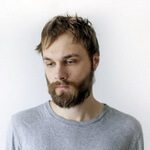 Author:

James Scott
James Scott, an independent blogger and professional marketer. He has more than 5 years of marketing experience and is passionate about professional and agile team management. Featured on Signable and BTC.com. Follow James on Twitter @JamesScottEsp to be the first reader of his next article.
Subscribe to our telegram channel.
Join