The rise of competition, lack of decentralization, and legal scrutiny can hamper the rise of Binance Smart Chain.
Binance Smart Chain has seen a huge increase in popularity over the past year. In February 2021 it surpassed ethereum on the number of daily transactions.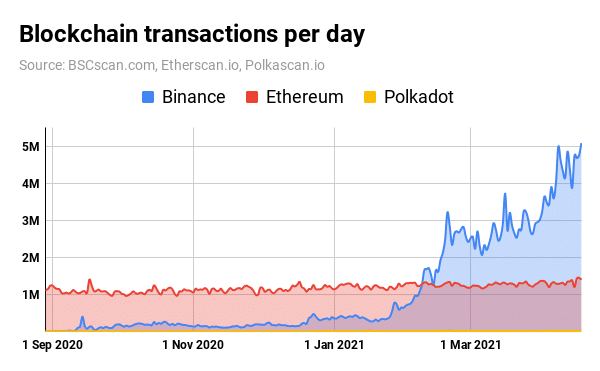 This can largely be attributed to the higher transaction fees on Ethereum.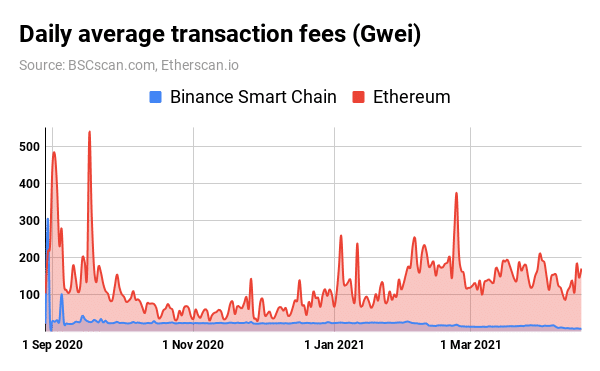 Some claim that Ethereum's move to Proof of Stake will fix this, but this has not happened yet. Many projects have made the move over to Binance smart chain. However, this rapid growth is not sustainable and will taper with increased competition and regulation.
Binnance Smart Chain is not the only project looking to make up for Ethereum's shortcomings. Polkadot is a cross-chain smart contract system that will make dapps chain agnostic. It has been one of the fastest growing projects. However, its current usage is dwarfed by Ethereum and BSC. Polygon is another project with the potential to disrupt BSC. They already have a plethora of Dapps on the platform and the coin surged in value over the past two weeks.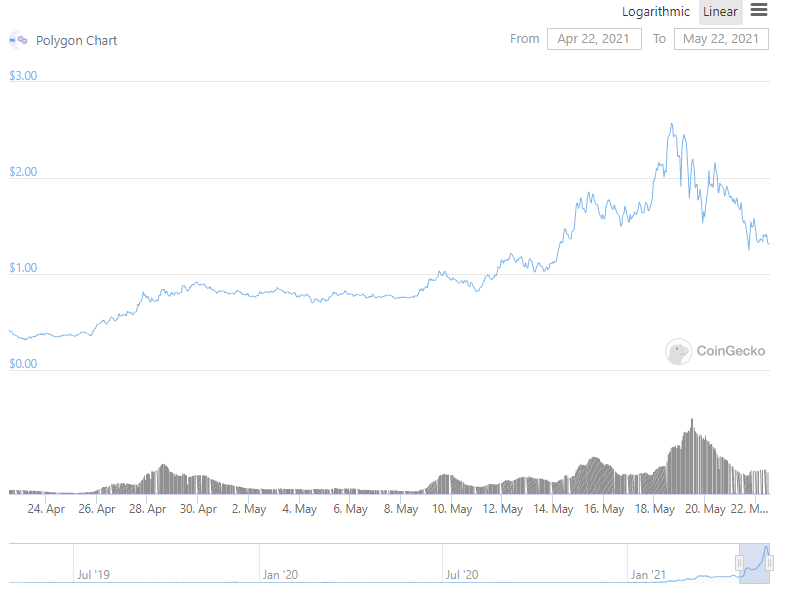 Where these projects can really standout from BSC is the fact that they are centered to work with Ethereum not to take over it and the fact that BSC is not truly decentralized. BSC has 21 validators chosen daily. 11 validators have the responsibility of governing the network. Ethereum has over 77,000 validators on the Ethereum 2.0 network. Staking requires 10,000 BNB. Many claim that the validators are likely a part of Binance themselves. Analysts at Messari back up this claim. Assuming this to be true, Binance would have the power to censor apps on BSC and have other powers not found on Ethereum and other projects. Two apps tried to test the theory that BSC was not truly decentralized by referencing the Tiananmen square massacre, However, Binance has not acted on this yet. One of the biggest draws to blockchain technology is the ability to be decentralized. The way the BSC obtains its low gas fees and high speeds is through its centralization. As Ethereum evolves and competition grows, projects will not have to sacrifice decentralization for speed and affordability in their projects. In the long run this aspect will seriously limit the rise of BSC.
Another issue with BSC that will limit its potential is the increase in regulatory scrutiny of Binance. Binance is currently being probed by the IRS and Justice Department for money laundering and tax violations.The US claims that criminals are using their crypto exchange. While the exchange and BSC are not the same, funds from the exchange go into the development and expansion of BSC. Massive fines and bans on the exchanges would cripple funding. Additionally banishment of the exchange would limit the ability to use BNB. Likewise, may not want to be associated with projects under intense legal scrutiny. This large and seemingly increasing legal risk could reduce new projects switching to bsc and since it's so easy to go back to ethereum some projects could go back.
Ultimately, the rise of competition, lack of decentralization, and legal scrutiny will hamper the rise of Binance Smart Chain.

Author:

Victoria Arsenova
Victoria has joined blockchain space in 2013 and was a CEO at Cointelegraph for several years, bringing the company into top positions on the market. She has also contributed as an advisor to such well-known brands as Bitcoin.com Exchange, Scalable Solutions and many others.
Subscribe to our telegram channel.
Join