Altcoins News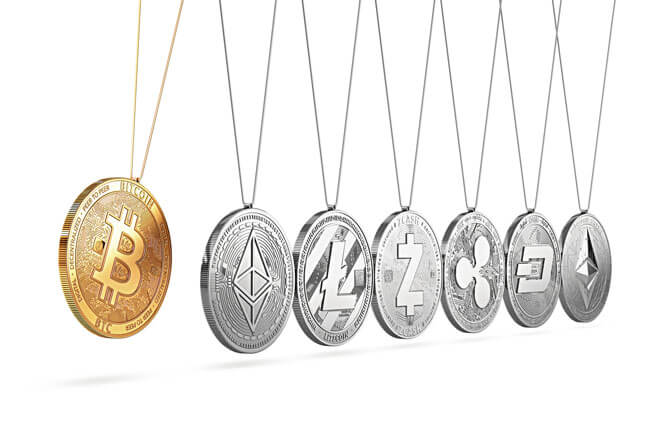 Crypto-currency is simply defined as a digital currency; it was arranged in a way that is very much secured with 100% anonymity and it utilizes the cryptography process to achieve its anonymity status. Cryptography is highly impossible to crack. Examples of crypto-currencies are the litecoin, bitcoin, ripple and lots more. You can get yourself acquainted with updates on various crypto-currencies and financial news by reading our altcoin news pages. In Altcoins News we allow our viewers read the most breaking altcoin news.
Cryptography originated during the Second World War; when military officials were in need of a device to would aid them to covertly communicate with one another in a secure and reliable manner and across long distances. Ever since then, there has been a vigorous evolution of cryptography thereby leading it to its current highly digitalized state. However, now, different elements of computer science and mathematics are used to secure communications, money and other valuable information on the internet.
The very first crypto-currency which is known as Bitcoin was introduced in the year 2009. Initially, bitcoin wasn't well-known not until couple of years ago when its market value increased as well as its global usage. Bitcoin is currently well known all over the world and accepted in a good number of countries too. Since the inception of Bitcoin, a couple of crypto-currencies have been developed by programmers and these currencies are being bought and sold all over the world. These numerous crypto-currencies run on a blockchain platform. Blockchain is a platform known as the public ledger that registers every use of crypto-currency.
Right from the inception of the democratic participation plan, there is the urgent need for the adequate integration of altcoins in the governing process. It is still evident that the available altcoins do not satisfy the economic policies of some countries. But in the recent years, they would surely be a consensus flow and demand of altcoins. Notwithstanding the fact that new crypto-currencies may strategically offer democratic participation once the virtual currency has slightly different rules of governance and issuance which are based social democratic principles.
Virtual crypto-currencies, such as bitcoin, may not be used universally, but it is a new and emerging dynamic method of payment in the financial system; additionally, some central banks are now considering the use of altcoins as a means of payment.
Since the deluge of these currencies, there is a need to create a hub where information about these currencies would be shared. This is the reason why the Altcoin page was created.
Altcoin news is a website that directs all news about altcoins and keeps clients who use the coin abreast of latest trends. Crypto-currency seems to be the main method of payment of some of the deals hence every crypto-currency need to place its information about its pricing, for all of its clients to see.
Altcoin news covers significant altcoins; from Litecoin to Dogecoin and Dash. There is an opportunity also for every readers of Altcoin news to send their news tip.
Altcoin news deals with every detail about crypto-currency, financial technology and generally things associated with the internet. The website is easy to navigate and has a very friendly user interface. Altcoin news page encourages new visitors to stay until they get their desires fulfilled. Altcoin news has excellent discuss that covers a couple of news about it in general.
Coinspeaker is the page that houses Altcoin news. It helps to provide information about virtual money and was founded in 2014. It is seen as the most influential news source for anyone with interest in crypto-currency. The website gets about half a million unique visitors every month. It is a garners audience from venture capitalists who trade in bitcoins. Many analysts of banks who understand their focus on virtual currency also get their news from Coinspeaker. Due to its unique content; its audience grows rapidly.
The crypto-currency units are generated using a process that is referred to as coin mining. This includes the use of a strong computer power. Doing it this way will solve the math problems that can be very difficult in the generation of the crypto-coins. Currently, Crypto-currencies and the ensuing blockchain technology are just above the infant stage. Many financial institutions are now accepting the financial terms of blockchain. More uses of crypto – currency may emerge in the nearest future.
One of the main features of these currencies is the fact that they are very secure and that they offer anonymity. Since they are usually decentralized in nature, they can be largely used anywhere by anyone.
Crypto-currency markets however are offering a brand new cash form with great rewards. You may make a very small investment only to find that it has a very short period of time. However, it is still important to note that the market can be very volatile and there are some risks that are associated with buying. Since there is a total anonymity associated with crypto-currencies you need to be very careful when you choose to buy and receive payment.