Patrick Byrne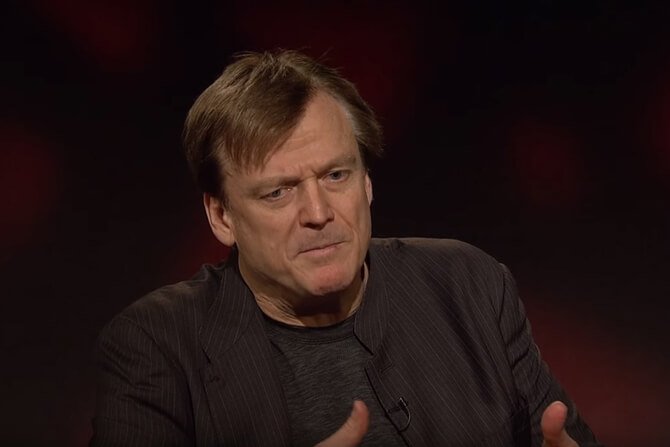 Bitcoin Messaih Patrick Byrne and his Battle to Dislodge Wallstreet
The cryptocurrency world and the blockchain technology are coming headlong for almost every industry, and there seems to be no way of stopping them in their track. Far beyond the banking sector, blockchain startups have been springing up exposing fundamental problems that currently exists in industries as wide as insurance, real estate and of course the financial securities markets. With scathing comments coming from the present establishment of Banking and other financial service industries, it can be safe to assume that Bitcoin and cryptocurrency has firmly gotten the attention of everyone worth noting.
Overstock.com CEO Patrick Byrne who is also known in the cryptocurrency circles as Bitcoin Messiah is somewhat of a visionary, as his company which is among the biggest online retail companies in the world, was among the first to hit the ground with accepting Bitcoin as a means of payment for their goods. Long before Microsoft and Dell smelled the coffee, Patrick Byrne and Overstock were deep into Bitcoin territory and through his blockchain startup, the multiple times cancer survivor seems dead set on making Wall Street sweat some more.
Being an ardent believer in the cryptocurrency industry, and coupled with the fact that Patrick Byrne's no love lost relationship with Wall Street is widely documented, it is little wonder that the maverick investor seeks to disrupt the securities markets industry with his T0 blockchain-based startup. This brainchild of Byrne's seeks to promote a fairer and more transparent trading environment and also offer companies the chance to offer their shares for sale to investors directly without resorting to Wall Street brokers.
Patrick Byrne is a staunch believer in Bitcoin and that is why he says his company was one of the first to actually take a chance on the cryptocurrency. And his faith seems to be paying off as Bitcoin has finally breached the $10,000 mark as at the time of writing this. Byrne says he loves Bitcoin because it is finally giving people their own money away from the tight control of central banks and government. As a "pro-freedom" philosopher Patrick Byrne believes that Bitcoin and the cryptocurrency world have a lot to offer to solve some of society's great ills.
Patrick Byrne notes that the constant scathing attacks coming from big time investment bankers on the Cryptocurrency is no more than fear mongering than any actual concern for public safety. A few months ago Bitcoin was tagged as a fraud by Jamie Dimon of JPMorgan, but that doesn't seem to have any effect on the demand for what is now truly taking shape as an actual virtual gold. To Byrne, the likes of Dimon are only crying foul because the cryptocurrency industry is one that cannot be rigged or skewed in their favor. He said that Investment Banks and countries such as China that also cracked down on the industry a few months back are only acting out of irrational fear than any actual problems the industry presents. Whatever the future may be like, it is now starkly clear that Byrne and his likes that took on early to Bitcoin are indeed visionaries rather than the brash fringe thinkers Wall Street and its bankers paint them to be.