Anton Dzyatkovskiy, a blockchain architect lead of Platinum Q DAO Engineering, provides and in-depth explanation why USDQ, KRWQ, CNYQ, JPYQ stablecoins has all chances to replace Tether.
Cryptocurrency markets have been famous for huge volatility. This quality of crypto drew attention to Bitcoin in December 2017 when the price rocketed up to $20,000. Subsequently, the price plummeted. And up to this day, no other cryptocurrency has managed to repeat this feat.
Some adopters don't need speculation and only want to use crypto to execute transactions, but scalability issues mean that execution might lag and prices might slip. As a result, either of the parties will inevitably incur a loss.
USDQ has been created to address this very issue. USDQ and other stablecoins by Platinum Q DAO Engineering, including KRWQ, CNYQ and JPYQ, will never repeat the sad story of Tether, the number one stablecoin, that appears at the center of yet another controversy after it has been revealed that only 74 percent of its supply is backed by fiat and its equivalents.
Moreover, KRWQ – a stablecoin pegged to Korean Won will be attached to Q DAO family. This will not only make a huge impact on the local Korean market but also to the whole Asian region.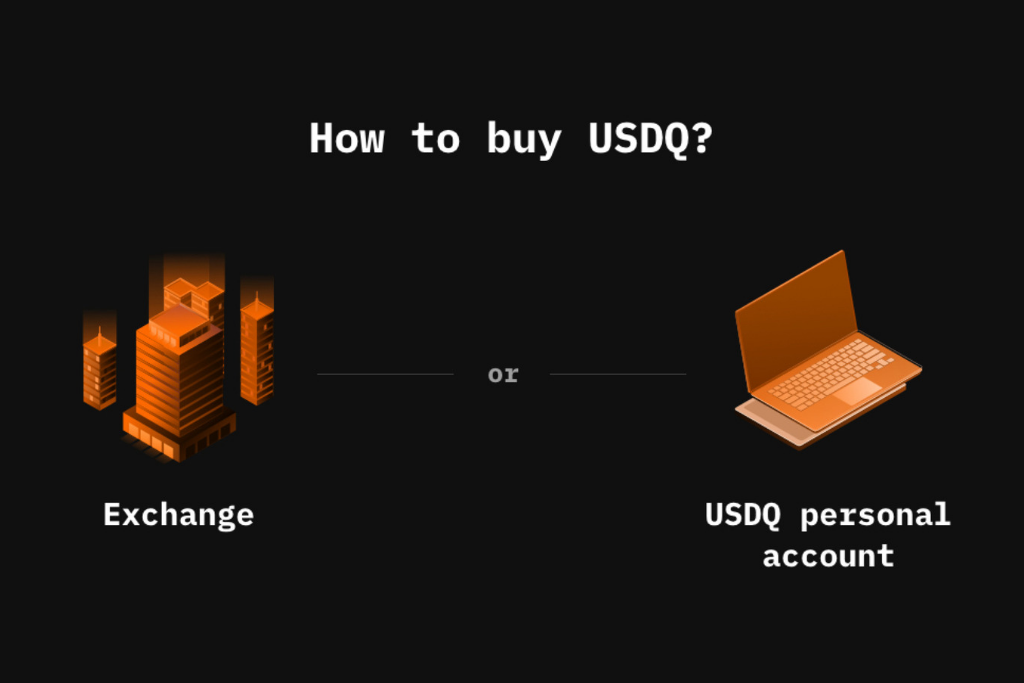 What are the Problems that Volatility Creates?
Cryptomarkets are moving toward creating the second financial system, featuring all those capabilities that the legacy finance institutions enable. Among these, lending is of particular importance. And lending doesn't win from volatility but only loses, because it's either lenders or borrowers that will lose from a change in prices for a crypto asset, which is used to execute the lending contract. Consequently, creating a stable crypto asset has become a top priority for the community.
For another group of users, volatility is how they make money. It's traders. But even traders sometimes look for assets to cover against undesired prices moves. The only option they have is to transfer value into a more stable asset. Fiat is the first choice that comes to mind, but the big disadvantage of fiat is lengthy processing process, KYC/AML and fees. The crypto asset that simultaneously behaves just as fiat does and offers all the perks that cryptocurrencies do will always in favor among crypto traders.
All About Q DAO Token
Seeing all these needs in the market, Q DAO was created in order to act as an internal governance token within the ecosystem, which helps to govern USDQ, a USD-pegged stablecoin. All future projects within the ecosystem will be carried out with the use of this internal token, bringing wide utilization of Q DAO and a driver behind the strong growth potential.
As of now, it's only Bitcoin that users can use as a collateral, but there are plans to expand to other top 10 crypto assets as well. Importantly, the ecosystem doesn't use national fiat currencies, thus eliminating any need to engage the legacy financial system.
What's the Purpose of Q DAO Token?
Q DAO is used in several ways throughout the USDQ ecosystem. The first of them is paying fees, payable by users who wish to exchange back from the stablecoin into Bitcoin or other cryptocurrencies which were locked as a collateral. Whenever the fees are paid, Q DAO is burned, which results in supply reduction and growing prices.
The second way for Q DAO to bring value is by enabling participation in the ecosystem governance. All holders of Q DAO token are entitled to participating in votes on proposals regarding to potential changes within the system. Since holders will win from continued success and expansion of the system, they are incentivized to thoroughly review the proposals and vote only for the most promising ones.
What's the Fair Value For Q Dao?
The fair market value for Q DAO is indirectly correlated to the prices for USDQ. As long as the use of USDQ continues to grow, so will the prices for Q DAO. Accounting for the fact that USDQ is one of the pioneering stablecoins that will enable easier and more effective crypto lending, there are currently enormous opportunities for growth. Author:

Anton Dzyatkovskiy
Anton Dzyatkovskiy is a blockchain architect lead of Platinum Q DAO Engineering, entrepreneur, negotiator. He is a passionate and hardworking business leader with more than 13 years of experience in different positions within FinTech, Retail, and E-Commerce. Experienced in expanding financial businesses to totally new markets. Moreover, Anton is a co-founder of Platinum Q DAO Engineering where he helps develop USDQ and KRWQ, a fully decentralized stablecoin that simplifies Bitcoin collateralization.
Subscribe to our telegram channel.
Join