The paychecks for the US population based on the approved Stimulus bill are expected to be delivered to those who are qualified this week. The US Treasury Secretary affirmed earlier on Friday that despite the huge amount of the bill, the US needs to "go big".
The CPI data released earlier today as per February is weaker than in January, which supposedly should slow down the growing inflation. However, it is expected that with paychecks delivered, the inflation could burst.
Weak CPI data weakened the DXY and supported the further growth of Bitcoin against the US Dollar, and by the time writing of this article Bitcoin is traded at $56,247 according to the data from the crypto-derivatives platform Overbit. The total amount of Bitcoin locked in DeFi according to the data from the analytics website hit new ATH today with 178,603 BTC, and the total value of BTC in DeFi for the first time ever exceeded $10 Billion.
The impulse wave of February 28 continues as Bitcoin approaches the all-time-high. As it seems from the wave formation of the BTC/USD price, Bitcoin might not stop at $60 and reach $62,000 and $63 200 when overstepping the ATH.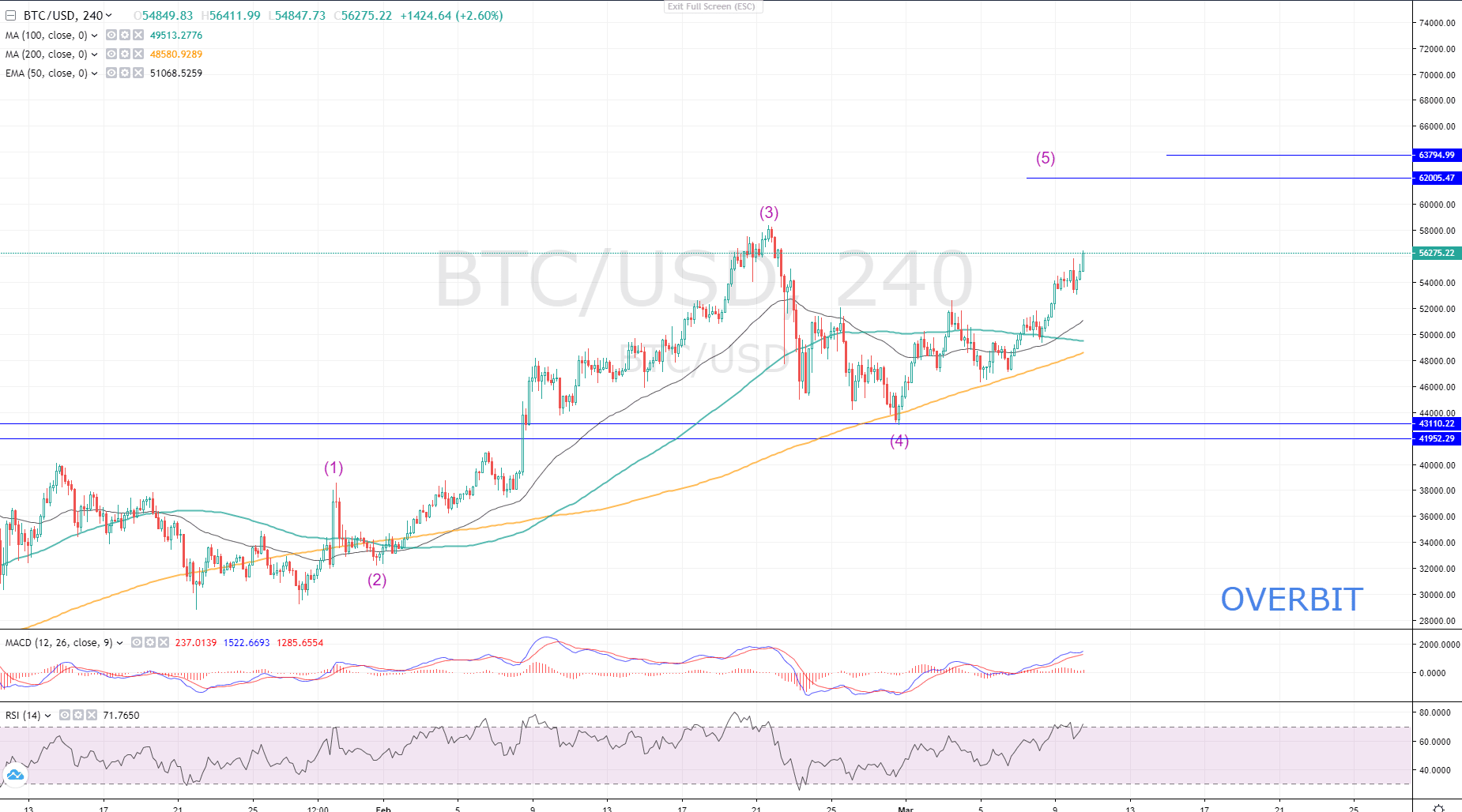 The daily BTC/USD chart looks more positive in terms of spotting the next strong resistance of Bitcoin.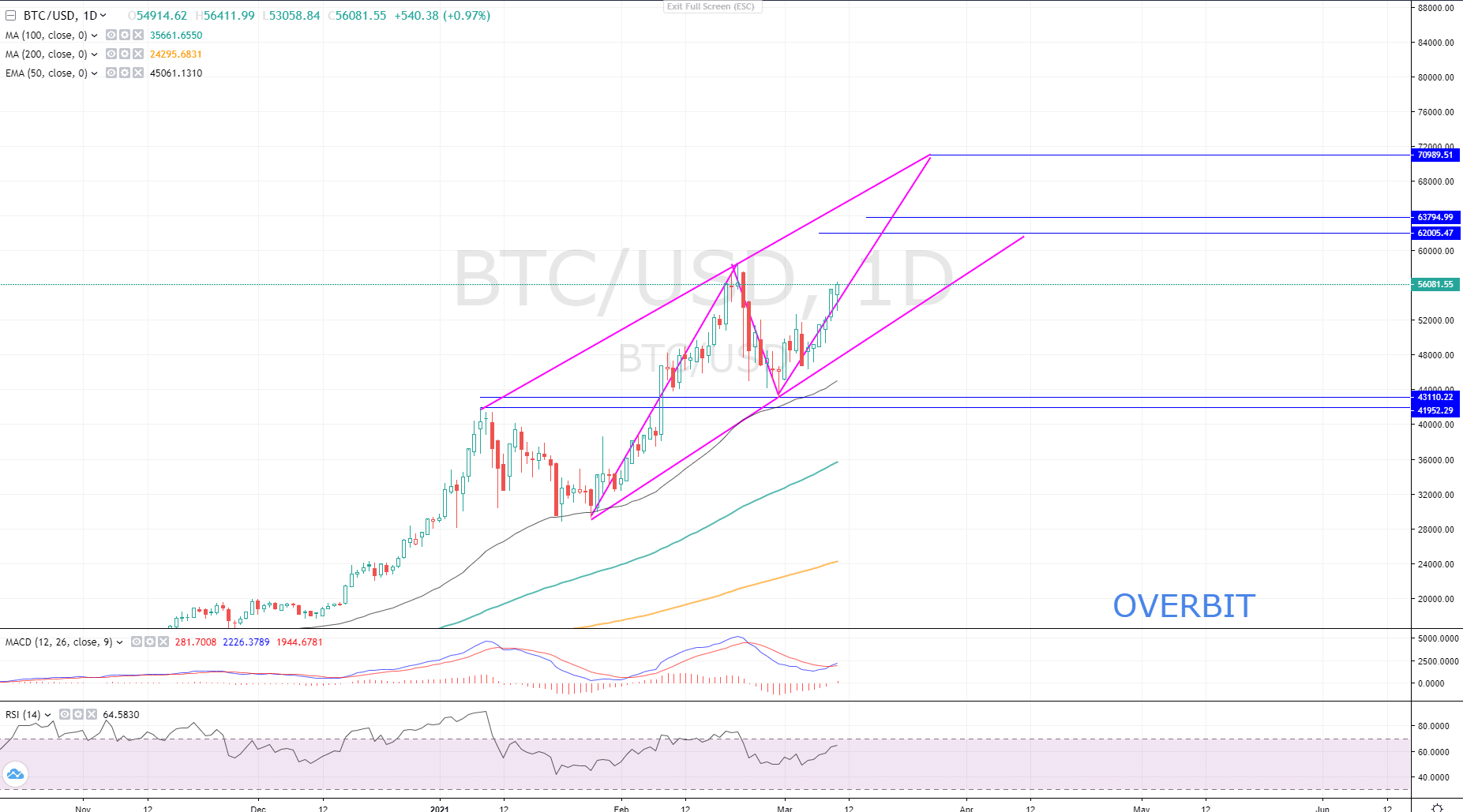 If we juxtapose the correction and a further growth of Bitcoin from January 8 until February 21 and the correction from February 21 and the evolving impulse wave of Bitcoin, applied inside a parallel channel which the price follows, then the most obvious heavy resistance of Bitcoins price lies slightly above $70K.
Though the assumption of such growth remains theoretical, it is worth claiming that Bitcoin has entered the new bull cycle. The evolving DeFi market, growing number of companies that add Bitcoin to their holdings support the hike of Bitcoin's price.

Author:

Aziz Kenjaev
Senior Vice President at Overbit. Technical analyst, crypto-enthusiast, ex-VP at TradingView, medium and long-term trader, trades and analyses FX, Crypto and Commodities markets.
Subscribe to our telegram channel.
Join