Cryptocurrency market is showing recovery after a divergence last week, commodities follow the lead, hence Bitcoin was able to gain 1.1%, Ethereum 3.56% and Ripple recovered 2.0% in price.
Previous weeks divergence was backed by the strong US data, which in other hand weakened two major commodities: Gold and Silver as well as brought some bearish moves to the crypto-market.
Bitcoin was able to recover after testing a dynamic resistance of August 2 on August 22 at $11 373 and is indicating signals of growth showing higher closes and higher highs and it looks like the price is going towards $11 885.
However, if we look at the daily chart, we identify a very interesting pattern similarities, which may signal to a further decline, whereas if the dynamic support is broken, BTC price may drop towards $10 842, where the uptrend is more likely to be supported by EMA55.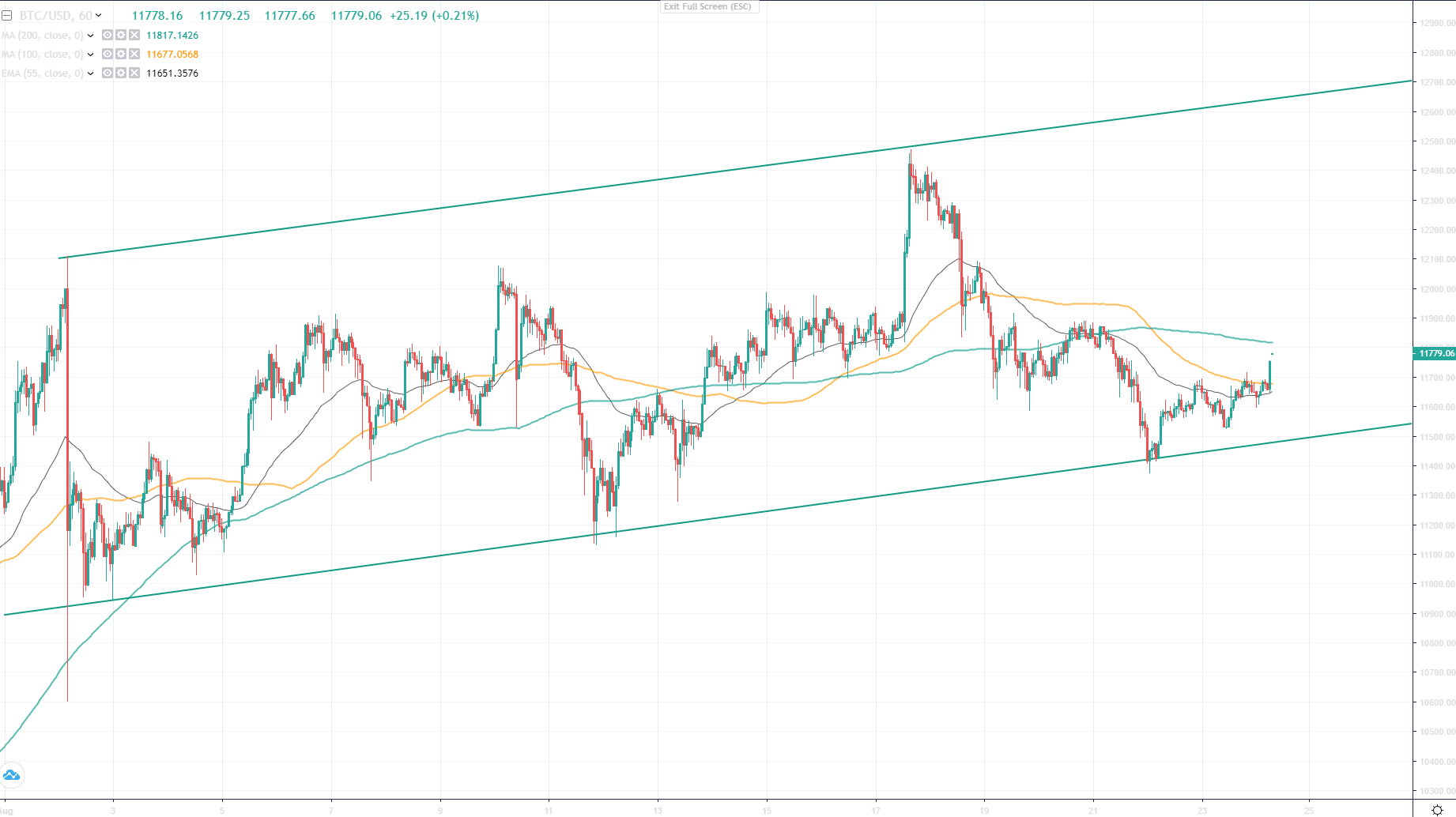 Ethereum is above both dynamic and static resistances and is heading towards $412 – 415, where it will complete the Bearish Bat harmonic pattern and may decline back to $397.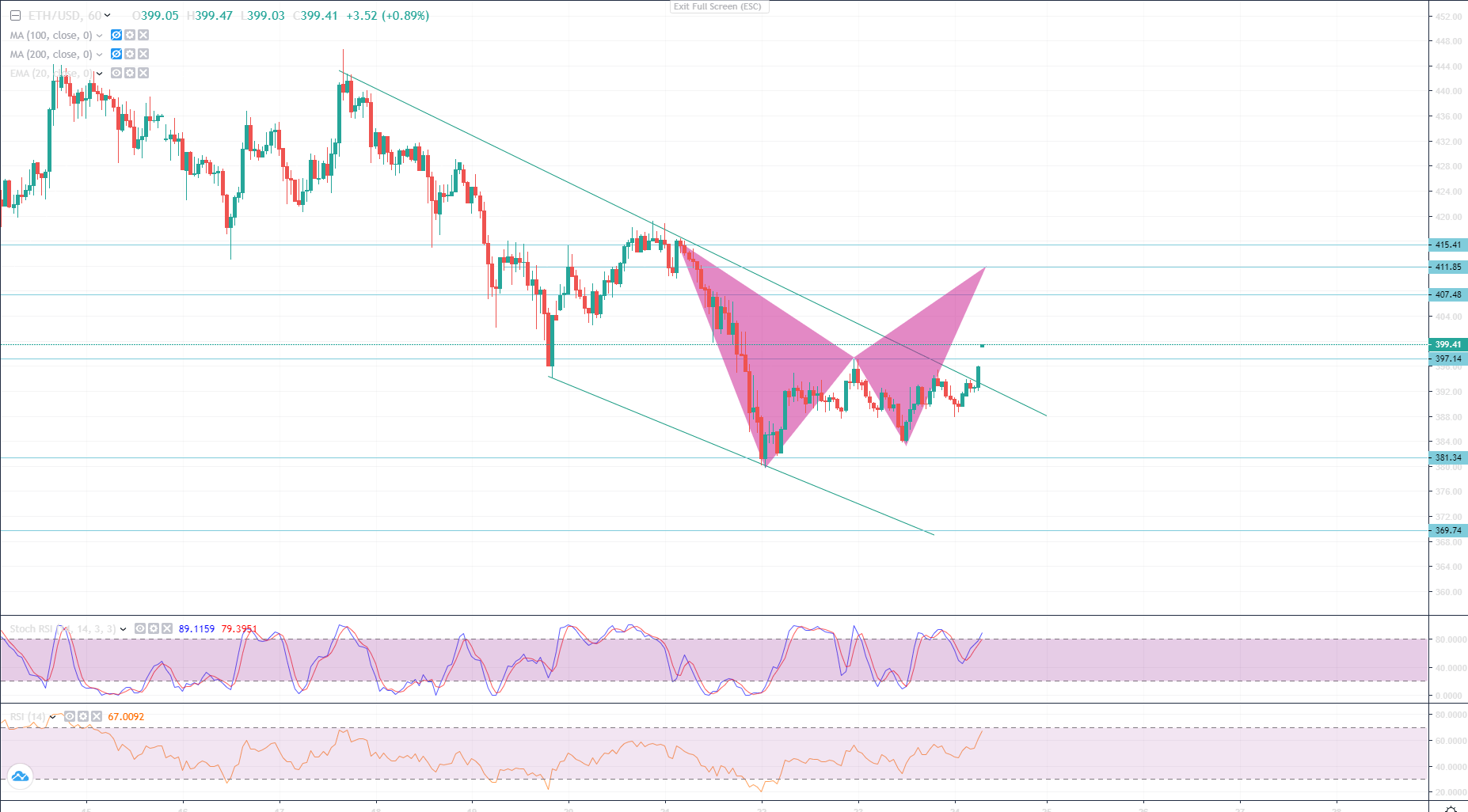 Gold Head and Shoulders pattern is still on the watch ahead of US economic data, Thursday will be decisive and the market will be following a speech by FED Chairman Jerome Powell. Mr. Powell during the annual Jackson Hole conference will share current economic insights, which might be decisive for the upcoming price action of the precious metal.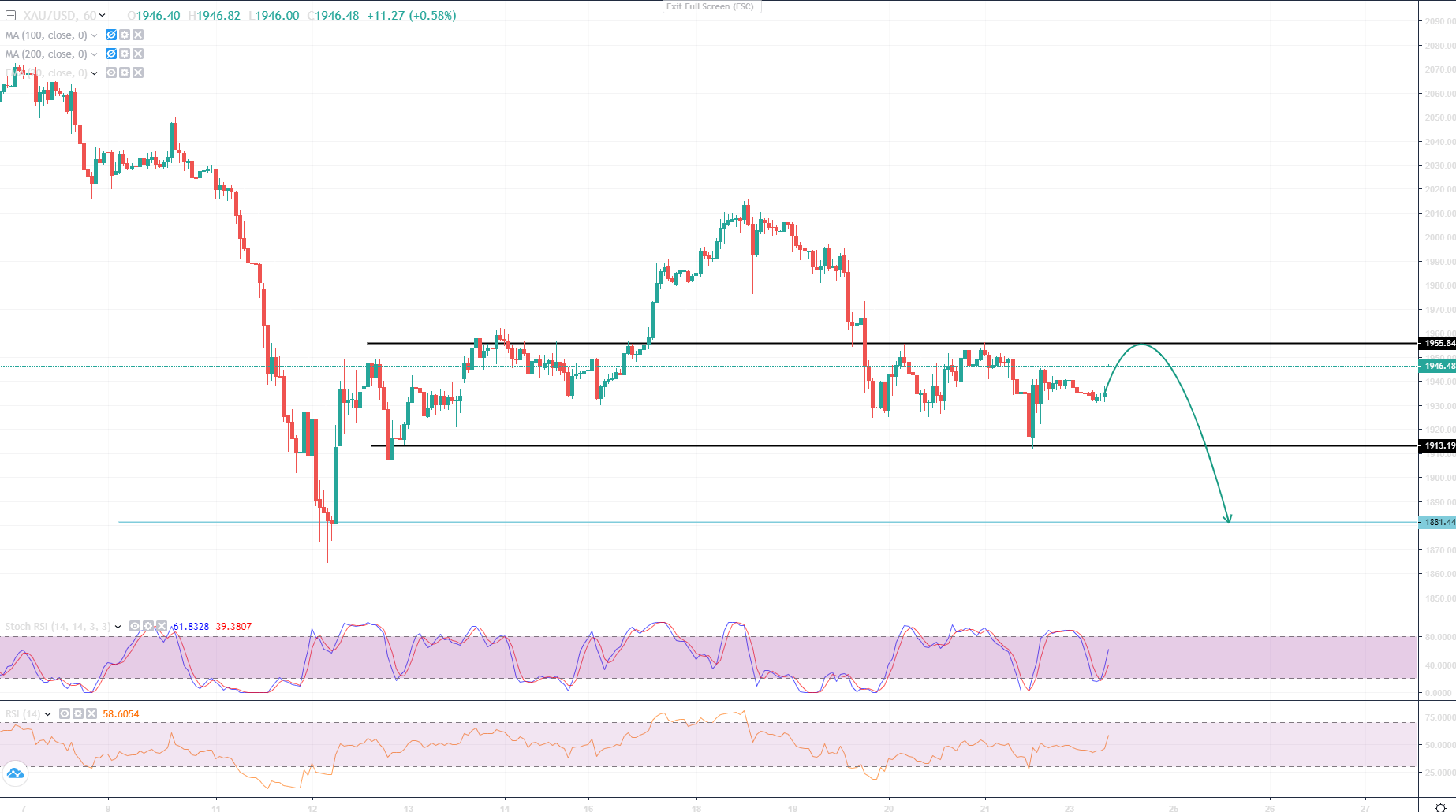 Silver is still strapped in a downtrend channel, investors are looking towards a breakout to get the price higher, although similar to Gold, if there are signs of economic recovery in the US, Silver may continue the downtrend. However, if the price closes above $27.20 it may as well rally towards $28.55 to complete the bullish flag pattern.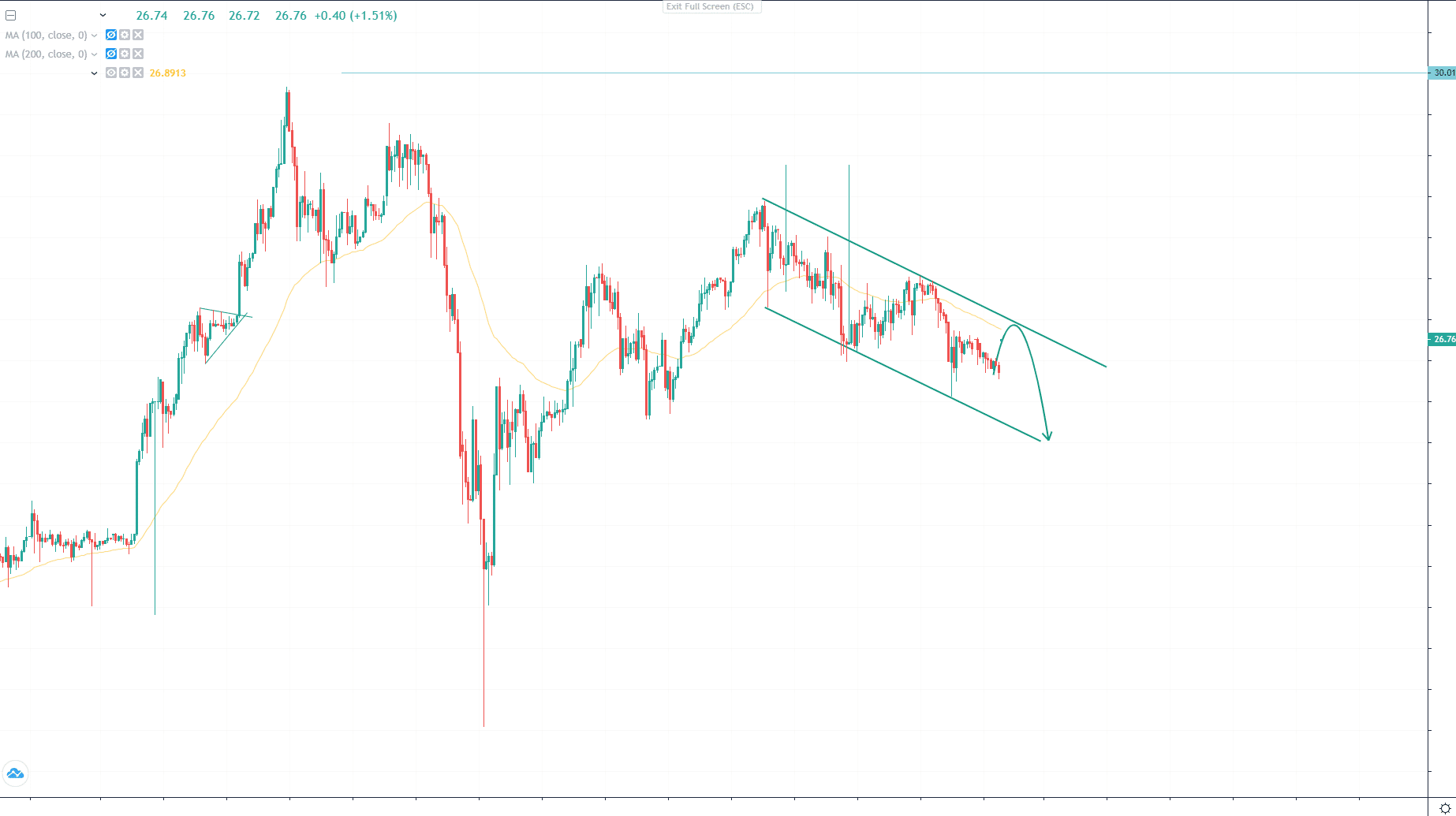 Another commodity to watch is Crude Oil. Despite increasing demand, crude oil price is moving slowly. Though Marco and Laura hurricanes on a Mexican gulf might pump the price as offshore oil rigs located in the gulf will cease the operation. Mexican Gulf is the second largest offshore oil rig area, having 175 offshore rigs currently operating. The price is currently above the support of $44.20 and if the dynamic resistance is overtaken, the price may as well continue the bullish uptrend move to face resistances at $50.40 – $50.70.

Author:

Aziz Kenjaev
Senior Vice President at Overbit. Technical analyst, crypto-enthusiast, ex-VP at TradingView, medium and long-term trader, trades and analyses FX, Crypto and Commodities markets.
Subscribe to our telegram channel.
Join