In the growing excitement and panic in the market over the U.S. Presidential elections, commodities and safe-haven assets Gold and Bitcoin are showing signs of recovery after the Monday crash.
Early this morning Bitcoin put the first step towards an engulfing bullish move after testing the lower threshold of an ascending channel and received a pretty well support from EMA50.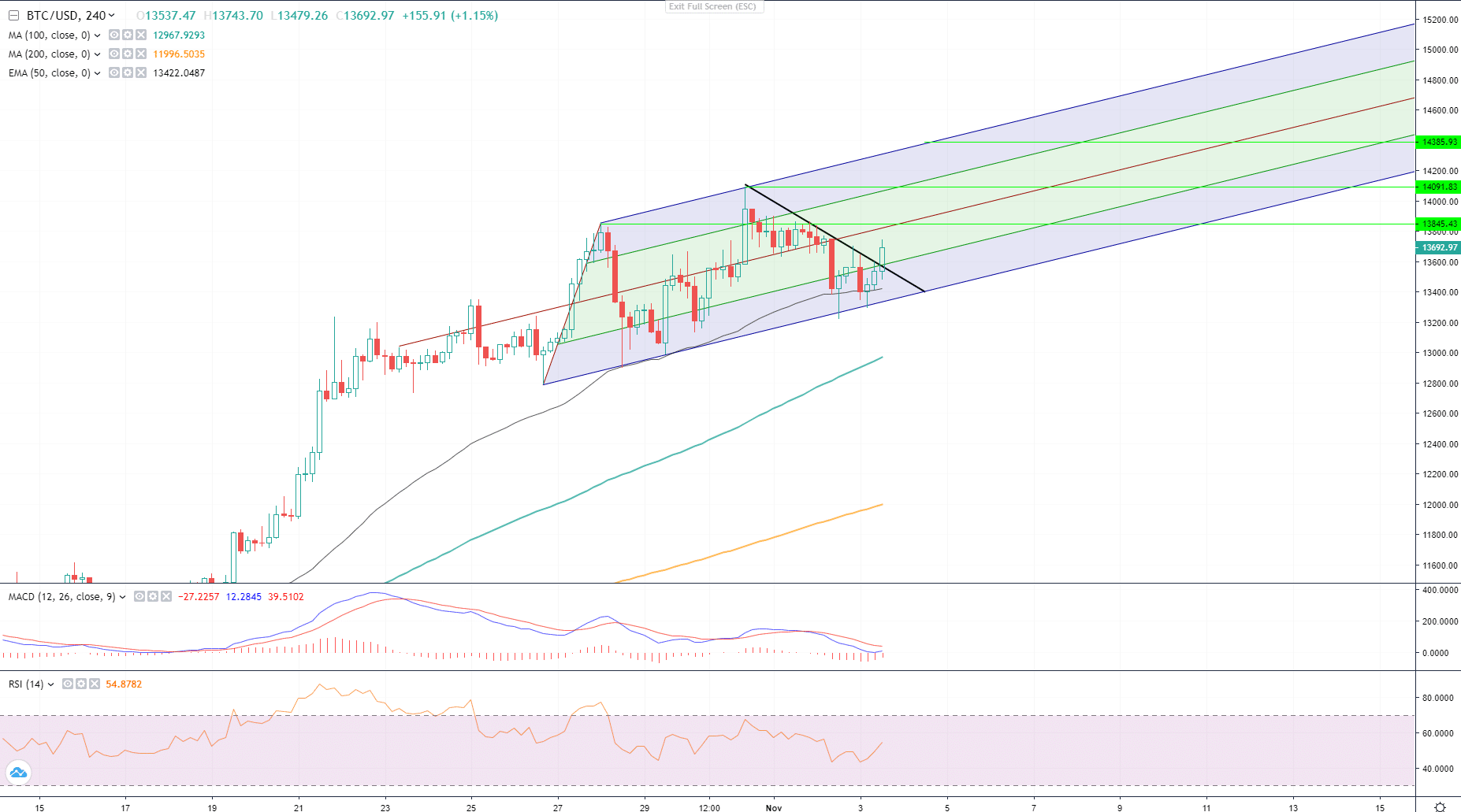 Bitcoin is healthier when whales withdraw their funds from exchanges. In the past 14 hours almost 17 329 BTC were withdrawn from Huobi, 5 of them were 2 000 BTC tranches, 33 419 BTC were withdrawn from Binance, making a total of $237 336 745 worth of Bitcoin withdrawn.
The first cryptocurrency is most likely to continue the uptrend and even break records highs this year. According to the structure of the price action on the chart and patterns BTC/USD follows, the price in the nearest term will test $13 845, the next resistances and key levels to watch would be $14 091 and long-awaited by many investors $14 385 – $14 400.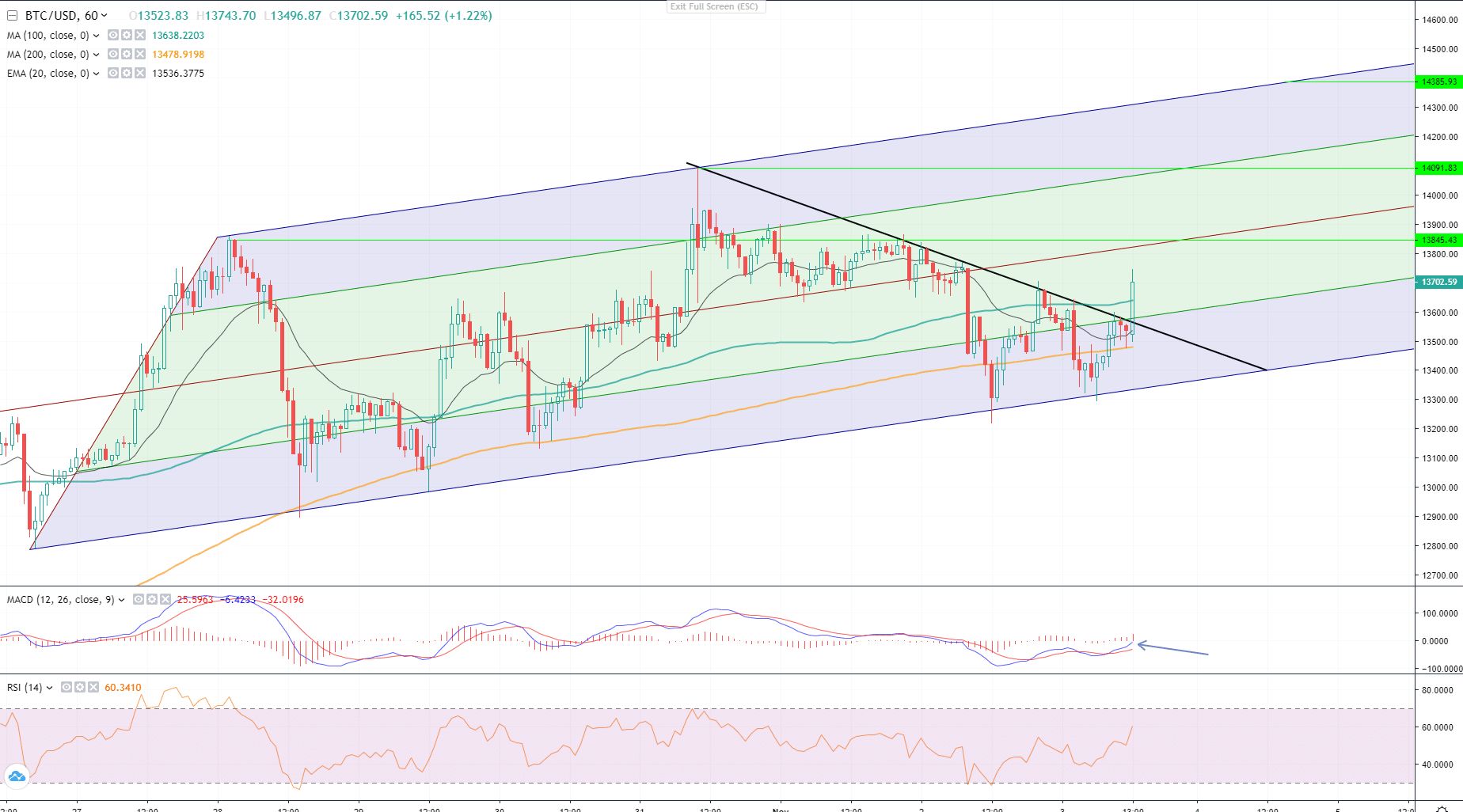 MACD on an hourly chart already crossed the signal line and is heading upwards, whereas on a 4H chart above it is still lagging a bit, hence the cross may happen anytime soon. Bitcoin on an hourly chart is above MA200 which was a great support level and is above MA100 which acted as a resistance previously, hence there is little doubt left that Bitcoin is bearish. However, this is a market and anything could happen, I truly do not think that Bitcoin will break below the ascending channels dynamic support and close below and if such happens, then the nearest support we could count on would be $12 959 – $12 870 levels.

Author:

Aziz Kenjaev
Senior Vice President at Overbit. Technical analyst, crypto-enthusiast, ex-VP at TradingView, medium and long-term trader, trades and analyses FX, Crypto and Commodities markets.
Subscribe to our telegram channel.
Join