BlockchainWeekend gathered tech insiders, investors and blockchain enthusiasts to discuss the present and the future of the industry.
BlockchainWeekend NYC 2019 kicked off last Thursday, November 7th with an evening opening reception hosted by Gemini, a New York-based cryptocurrency exchange in partnership with Tech:NYC, taking place at their headquarters. Tech insiders, investors and blockchain enthusiasts gathered to celebrate this weekend. You could feel the palpable excitement in the air.
Gemini's reception set the tone for BlockchainWeekend, a city-backed initiative founded on the basis of creating an inclusive event for all, both involved and curious about blockchain, and to highlight NYC based tech projects. Evoking a vision of where companies could open their physical and creative spaces and welcome the audience in the pure experience; to share their story with the community, without being boxed into a conference format.
Ana Ariño, Chief Strategy Officer, NYCEDC, stated:
"We are excited to see collaborative, community-driven initiatives like BlockchainWeekend NYC that are helping grow New York City's blockchain community. BlockchainWeekend is a first-of-its-kind event that aims to provide vital resources and connections to residents across the 5 boroughs, from the blockchain curious to blockchain professionals, giving everyone an opportunity to participate in the development and growth of this technology."
BlockchainWeekend felt different, more raw and authentic than just the whitewashed spaces of conference halls. With events ranging in topics happening across all five boroughs of New York City, the tech community was embracing this new way to elevate ideas and embrace change. It was an appropriate way to kick off the event.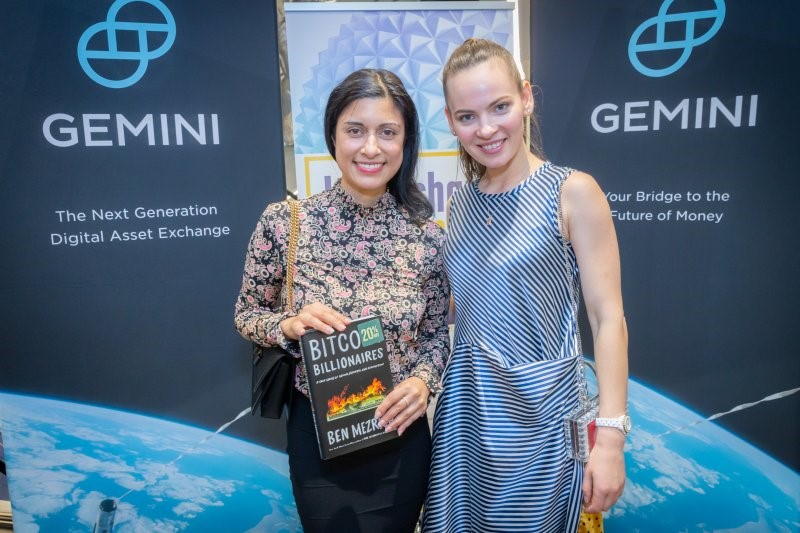 Each company and project infused its own spaces with its own narrative of blockchain. What stood out for me was that I didn't feel like I was overloaded and lost, like in the chaos of BlockchainWeek this past May, where giant corporate events took over the space. Where the IBMs, Microsofts and Amazons of the blockchain world, forced their vision and status quo, BlockchainWeekend felt much more exploratory and communal. I could choose my own adventure, where I could explore any direction I wanted, and because tickets were not expensive, I wasn't attached to any given event. I was able to experience different aspects of the blockchain space giving me the inspiration to explore and venture out and learn from companies that weren't on my radar. BlockchainWeekend represented what's so great about the tech community in NYC, the diverse projects all coming together in a way that is welcoming to all.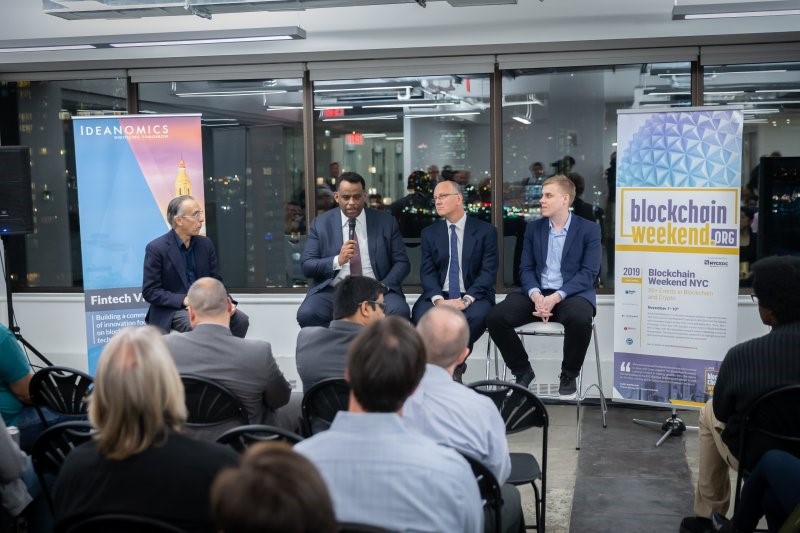 "For someone new to the Blockchain community, BlockchainWeekend has given me access to events that otherwise I wouldn't have been able to attend. I felt welcomed and energized. The curated events appealed to all levels, interests and budgets and I really appreciate that. It's been really exciting to learn and get involved with so much around the city," told Rachel Lee, a BlockchainWeekend attendee.
The big event for the weekend was the BlockchainWeekend Summit on November 8th in the financial district of Manhattan. The beauty was, it wasn't the focal point, it was an organic part of BCW encapsulating the essence of diverse events. It brought together community, reinventing a new way to connect, and there were many events happening the same day, before and during it. Organizers seemed to bring this decentralized approach to the blockchain conversation. Yet it seemed every event was full of blockchain enthusiasts, experts and curious, immersing in and embracing all that blockchain weekend had to offer.
With panels on "Future Finance" and "Blockchain in Healthcare", attendees were able to learn about different areas of the blockchain industry from a diverse lineup of speakers. Taking place in NYC, the government had its voice through New York state representatives sharing their vision of how new technology can change the city.
Julie Samuels, Executive Director of Tech:NYC, said:
"Blockchain Weekend celebrates so much of what we love about New York: the coming together of technology and the people and companies who build it. The implications of and potential for blockchain—and cryptocurrency—continue to grow and its foothold in the financial world demands that New York be a leader in its development and growth. Blockchain Weekend is an encouraging step in that direction, and we applaud the leadership of forward-looking companies like Gemini and other New York blockchain companies for being a part of it."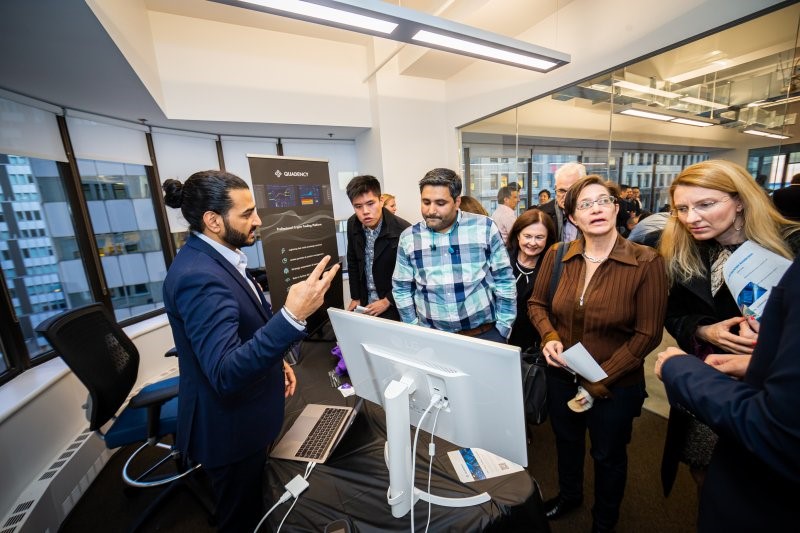 Keynotes came from Karen Bhatia (SVP of NYCEDC), Ben Kallos (New York City Council Member), Clyde Vanel (New York State Assemblyman), Mark Jaffe (President of New York Chamber of Commerce), Andy Saldaña (Founder & Executive Director of NY Tech Alliance), David Weild (Former Vice Chairman of NASDAQ).
Art Malkov, Managing Director of BlockchainWeekend, also shared the impressions:
"The vision for connected NYC blockchain ecosystem was the driving force of bringing BlockchainWeekend NYC events to people in all 5 boroughs. The initiative has met with phenomenal reception and this inaugural event with support from EDCNYC, has paved the way for a new and more decentralized way that blockchain can be engaged across the worlds blockchain communities. Putting spotlight on fascinating projects in every region of the globe."
Along with an extensive list of speakers, the BlockchainWeekend Summit also hosted the Blockchain Live Hall, a space for companies to showcase their live projects. Projects included those from 3box, Quadency, TaxMap and Columbia's IBM Accelerator.
The Blockchain Weekend NYC initiative has inspired events across various locations, notably all the way on the other side of the world with "Blockchain Future Vision" in New Delhi, India. That took place on Saturday, November 9th.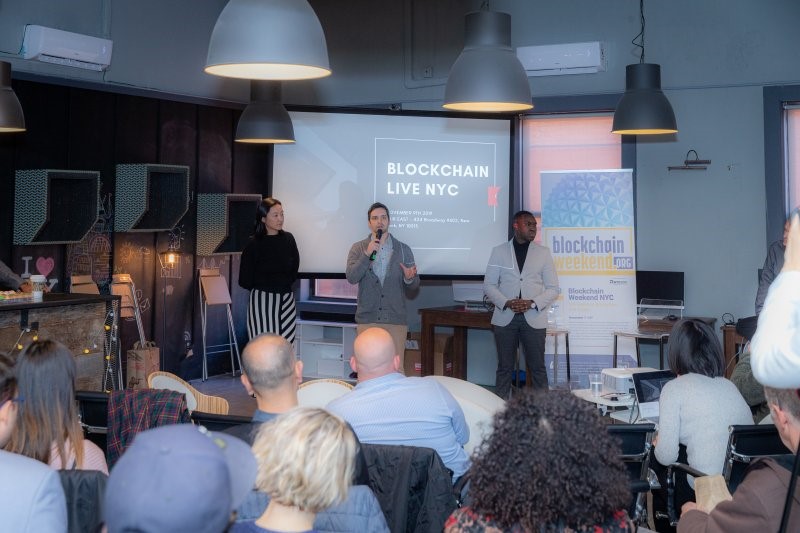 "November is an important month for New York's blockchain ecosystem. I was delighted to have our community collaborate and host an event at the inaugural Blockchain Weekend NYC. The first annual Blockchain Live NYC proved to be an amazing success! THEDEx and Lair East are thrilled to contribute to the ever-expanding New York tech space," said Francis Berwa, Co-Founder of THEDEx.
Some more highlighted events include: Civic Hall + ConsenSys, where panels answered the question "How might we use blockchain technology to create a more inclusive world?" and discussed the diversity in decentralized technologies; Blockchain Live, a conversation with leaders, builders and investors about the future of decentralized finance; along with hackathons, live projects and workshops all weekend long. It was thrilling to see the blockchain community come together, embrace the blockchain weekend.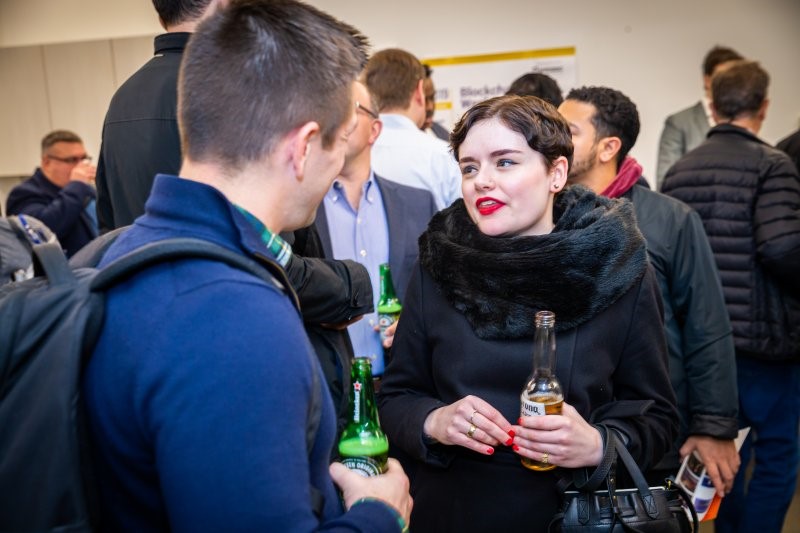 BlockchainWeekend was a weekend full of learning, teaching, and networking with leaders and innovators within NYC's tech community. By bridging the gap between novices and experts; startups and corporations, BlockchainWeekend exceeded expectations and created a space for all to share and connect.
I didn't know what to expect from BlockchainWeekend and how it would be different from Blockchain Week, but I was amazed to see just how different it really was. Every event was under $50 and most were free, making it inclusive and allowing anyone to have access to it. Adding to the growing diversity of the space.
BlockchainWeekend has so much personality, each event was unique and yet had a certain urban fabric connecting it. The flavor was unexplored and yet familiar. Events were taking place from Brooklyn to Downtown Manhattan all the way up to Harlem. I am hopeful that this format will stick, as it provides an insider look into a range of projects that I would not have known about if it wasn't for this decentralized kaleidoscope of events.
Subscribe to our telegram channel.
Join