Konstantin Rabin, fintech expert and crypto enthusiast, recaps what is known about Facebook's Libra project and long-rumored company's own crypto, which has long been shrouded in mystery.
Facebook has launched a new Fintech Startup – Libra Network in Geneva, Switzerland. The new startup is to support the Facebook coin payment plan that is under development now.
The Social media giant is not very vocal about its crypto project and therefore, there are a lot of rumors and unconfirmed information around it. However, the Swiss commercial register has confirmed that Facebook is a stakeholder of the new company registered in Geneva. The company is set up for one specific aim, to develop financial and technology services and provide needed infrastructure and software for the Project Libra.
What Do We Know About Facebook Coin
The rumor that Facebook was going to start working on its own cryptocurrency started little more than a year ago. At that time it was only said that the company was hiring bright minds in the technology and blockchain industries.
Soon enough it was found out that the cryptocurrency was going to be named Facebook Coin. From the beginning, it was clear that Facebook was going to implement a blockchain network in its owned messenger app WhatsApp.
This would allow messenger service users to send money to each other via the platform. The Facebook coin was to be pegged to USD, however, new information states that it will be pegged to a basket of several different currencies to make transactions easier, more comfortable, and convincing to the app users for peer to peer transactions.
Later on, a Barclays analyst predicted that Facebook coin, should it succeed, will bring billions in revenue for the social media giant. The report suggested that in case Facebook introduced the new digital coin to its various platforms including Facebook, Instagram, and Whatsapp the company could generate around 3 billion USD to 19 billion USD as an additional revenue by 2021.
Facebook's Ambitions Go Further
According to the new report made by the New York Times, about 50 engineers are working on the development of Facebook coin currently. In addition, the blockchain department of the company has grown rapidly due to new hires.
The report claims that Facebook is going to use Facebook coin and the new payment system not only on WhatsApp but on Instagram as well. This will help the company increase the reach and cover almost 2.7 billion people around the world.
It is rumored that Facebook is going to test the new payment method and coin in Asia. The first country where it will be launched will probably be India. The reason behind it is very simple, as India has an increasing population of 1.3 billion people and approximately 200 million WhatsApp users, it seems to the perfect country for launching the new service.
There is one more change that Facebook is bringing to the crypto and advertising industries. This is due to them softening their grip on crypto ad restrictions, that they imposed not too long ago. Naturally, it was done to better promote their own crypto.
Although Libra can prove to be the most successful crypto project of 2019 (if it starts in 2019 that is), there is very little information about it. Facebook is definitely keeping the doors closed on this one, and will not let anyone find out about it from anybody besides themselves.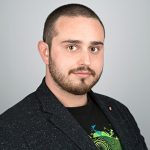 Author:

Konstantin Rabin
Konstantin has been working in the financial services industry since 2011. He is over-viewing various updates in the technology, regulation, and market movements. He's passionate about cryptos and all things financial.
Subscribe to our telegram channel.
Join