Few charts to consider if you are ready to invest.
Market sentiment looks very positive amid announcements of several countries including Germany about the second wave of Coronavirus infections. Nevertheless, German authorities declared that hospitals are ready and there won't be lockdowns, instead ease restrictions and stimulate business for re-opening. German factory orders MoM as per June announced today has shown a significant improvement 27.9%, which is 17.8% higher of the expected 10.1%. Bank of England during today's session has decided to keep the interest rate unchanged at 0.10%, the recent Financial Stability report documents significant recovery in UK consumer spending, which earlier this year, in April, was down to almost 30% during the first days of Covid-19 hit. Central Banks of two states, that are facing tough days as Covid-19 spreading drastically: Brazil and India had interest rate decision to stimulate the economy. Both Central Banks of Brazil and India were expected to lower the interest rates by 0.25 bp, however while Brazil CB did cut the interest rate and set to 2.00%, Indian CB decided to keep the interest rate unchanged at 4.00%.
Euro and British pound against US Dollar shown a significant uptrend and both have penetrated the previous high three times, looking to setup new records.
If we take a look at the two charts of both EUR/USD and GBP/USD we witness a similarity in patterns.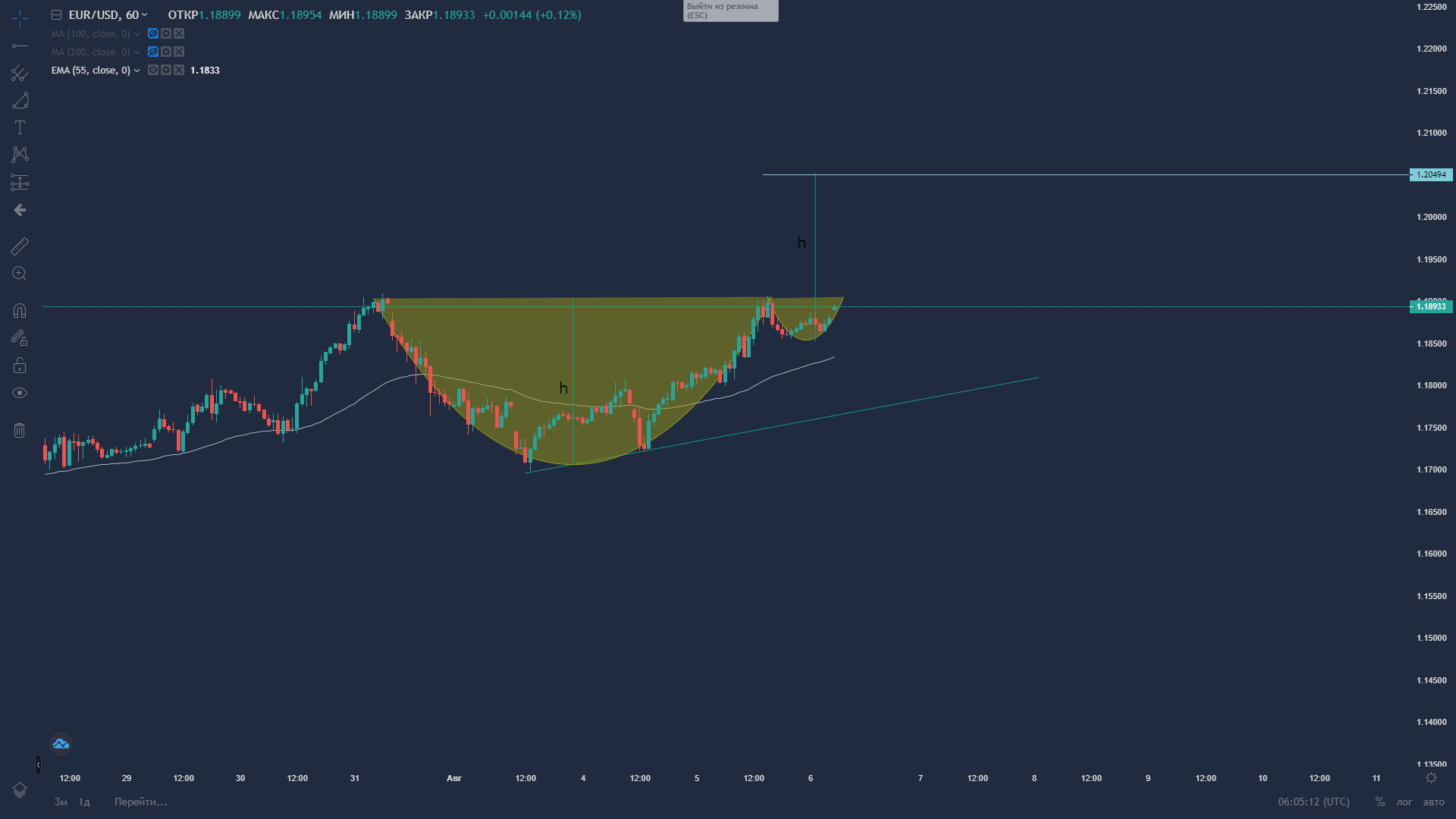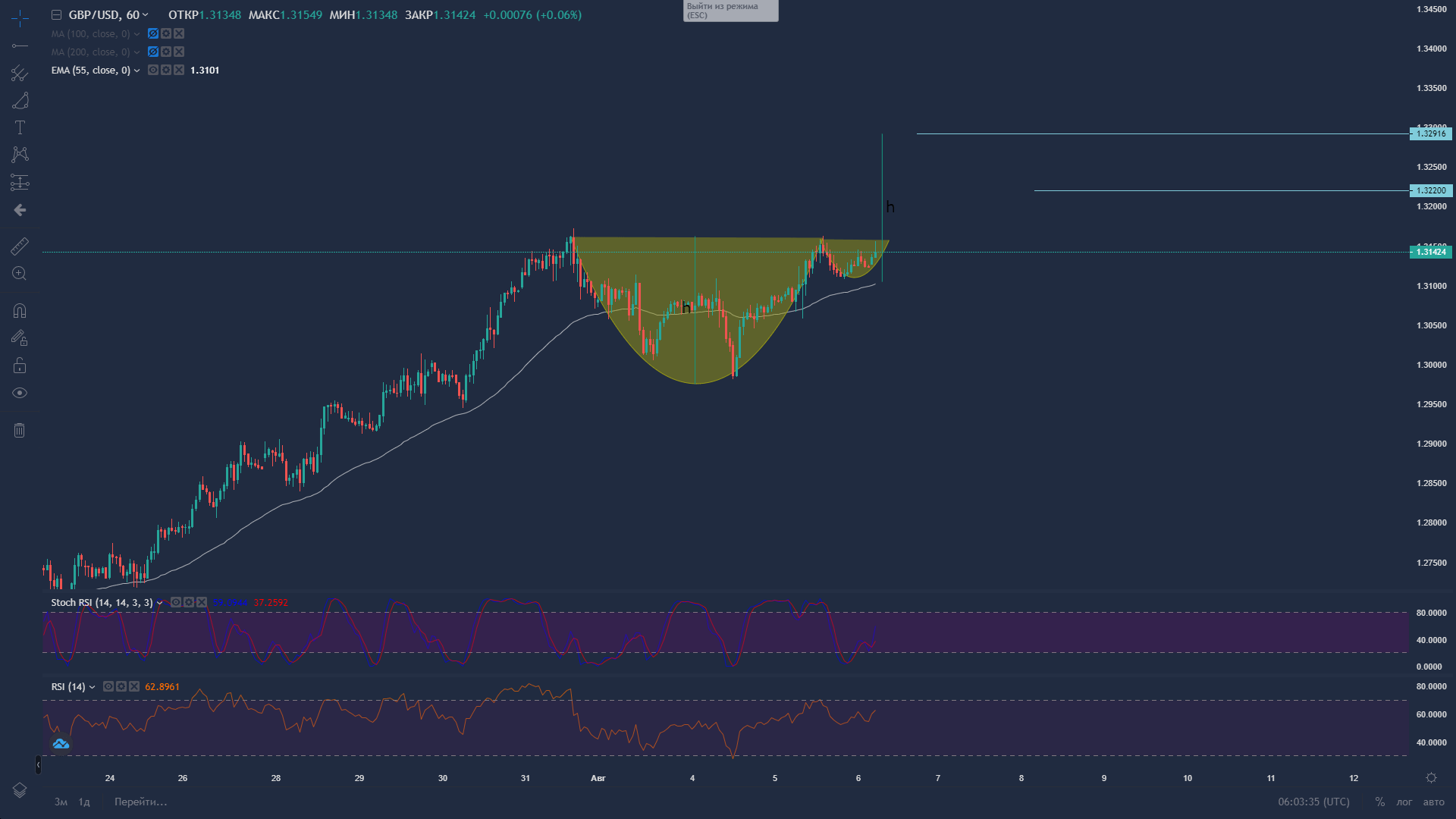 The US services industry is gaining momentum despite the poor labor market recovery, DOW Jones index surged by 2.93% this week followed by earnings of US companies. Jobless claims which will be announced today is expected to be slightly lower than the previous number of 1,434K, at 1.415K, though the number of Covid-19 cases in the US is still growing almost reaching 5M, with Iowa being struck the most.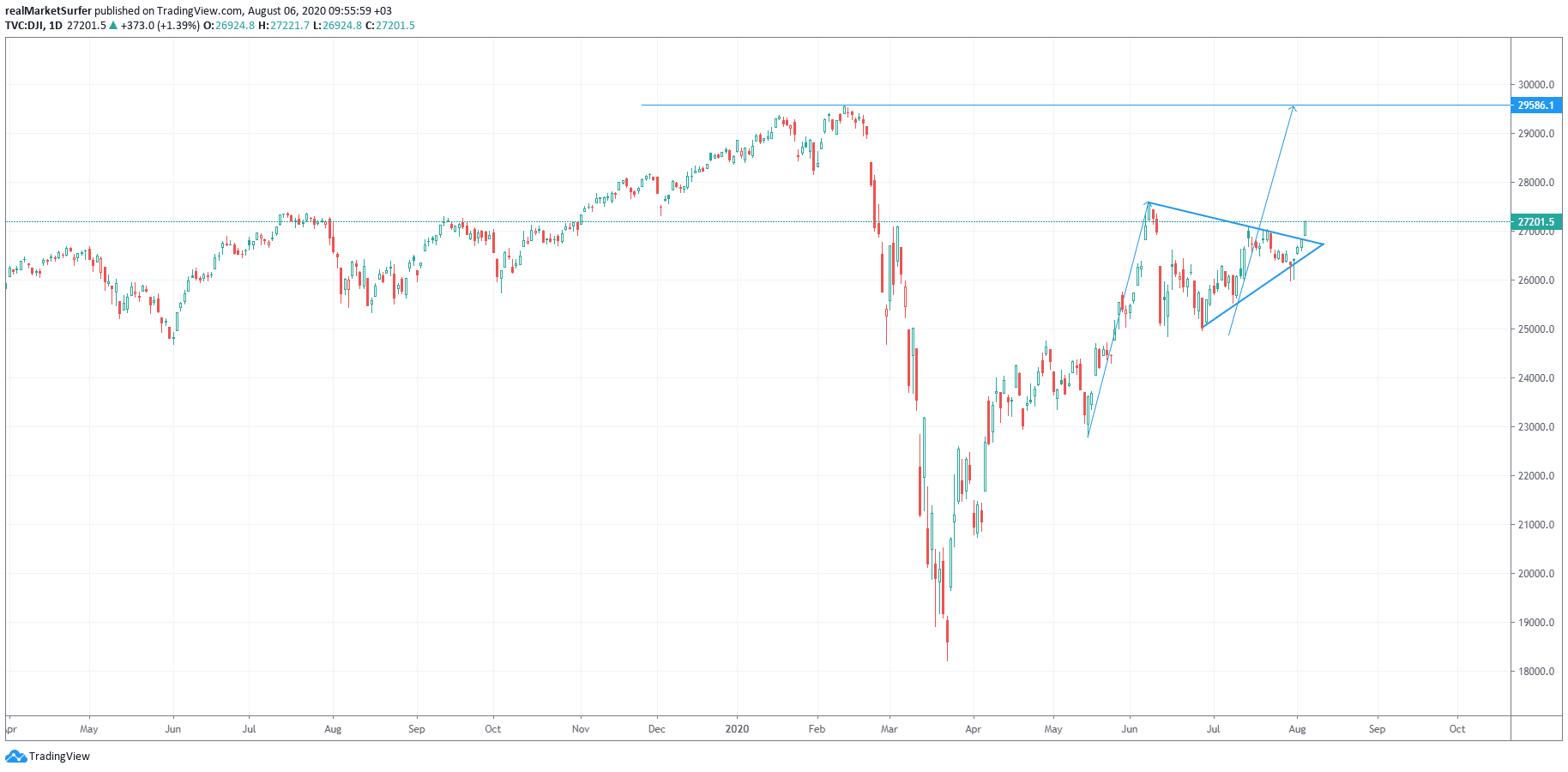 Market sentiment is mainly positive, global indices are gaining and consumer spending are recovering. The Fear and Greed index is at it's all time high, showing market's greed and purchasing power, extreme greed mainly being stimulated by the recent gain of the major US Indices which are as a matter of fact being powered by US companies' earnings reports. The downside of such greed is the fact that the stocks are over-valued and Extreme greed could always lead to rapid sell-offs as buyers' potentials weaken and investors look to close positions to gain profit, mainly when the market is overbought.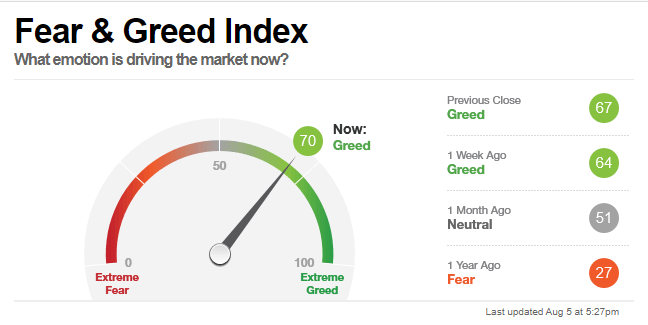 Commodities rally, following the recent surge of Gold due to weak US Dollar. Gold is above $2000 and remained above this week and reached $2055. Gold price surge stimulated the commodities market to rally, nearly all metals are gaining and Silver being the 2nd most traded metal in the market has gained 13.54% this week only, Brent oil has reached long awaited $46.00 per barrel.
Gold is above the symmetrical triangle and is looking towards $2080-$2100.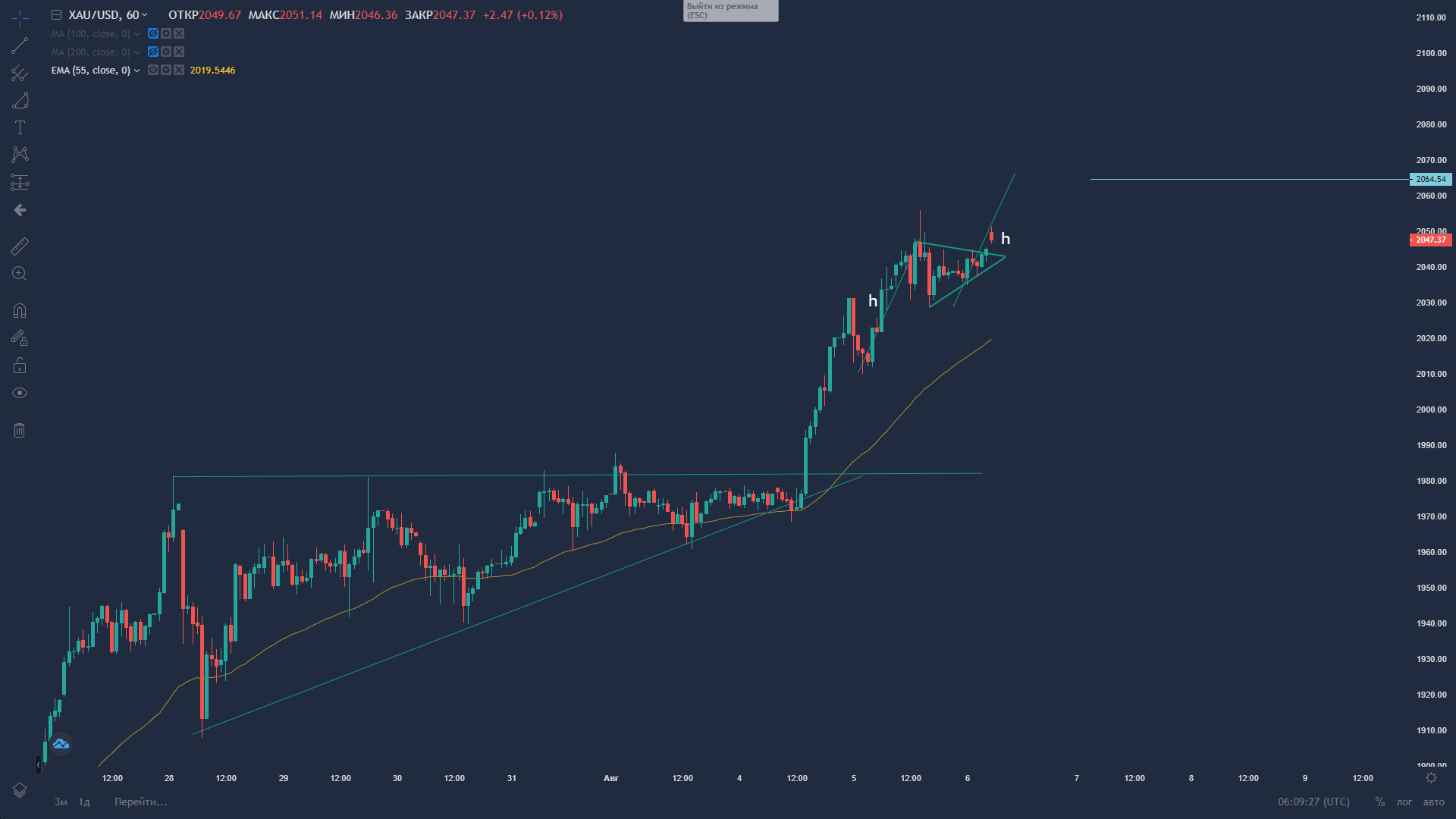 Silver being a more affordable in terms of the price for investors has gained the most during the commodities rally and as a good indicator investors' confidence, silver is looking towards hitting the $30.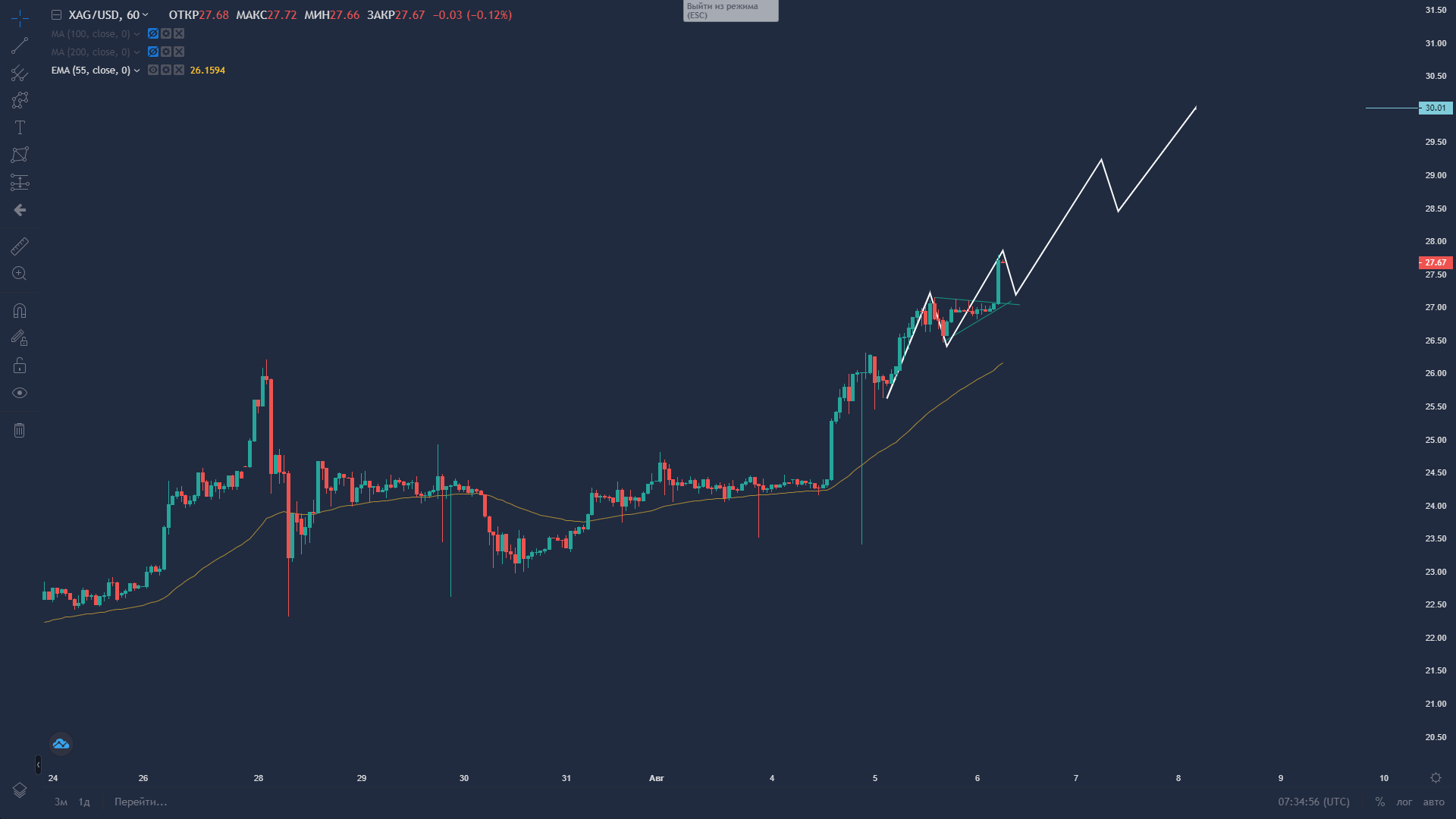 Cryptocurrencies market is experiencing a high greed as well and Bitcoin alongside Ethereum are were gaining this week, Ethereum being the Silver in the crypto-market while Bitcoin considered as Gold. Let's take a look at the Bitcoin price chart to see the similarities of BTC against USD price action to EURUSD, GBPUSD and Gold.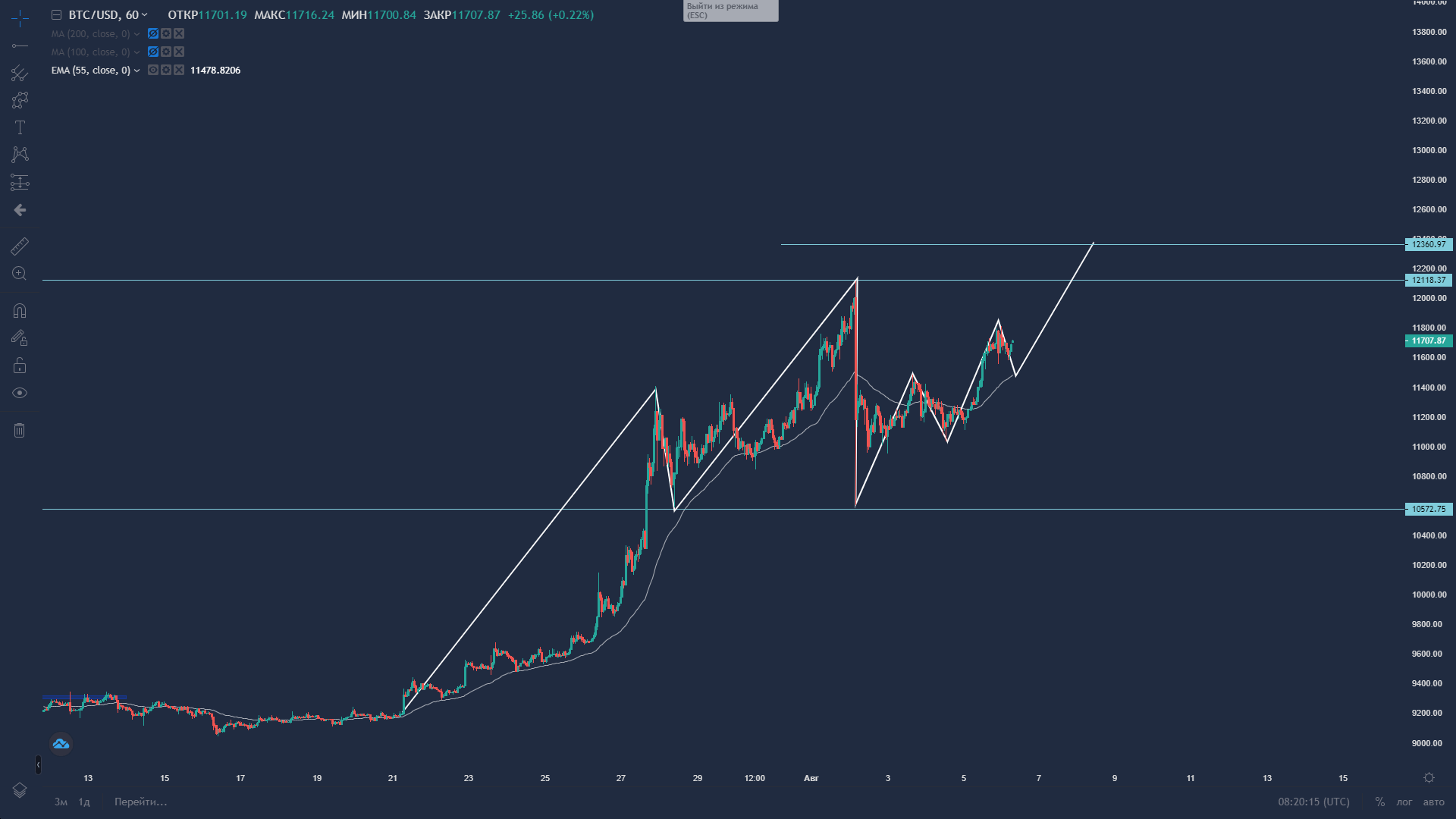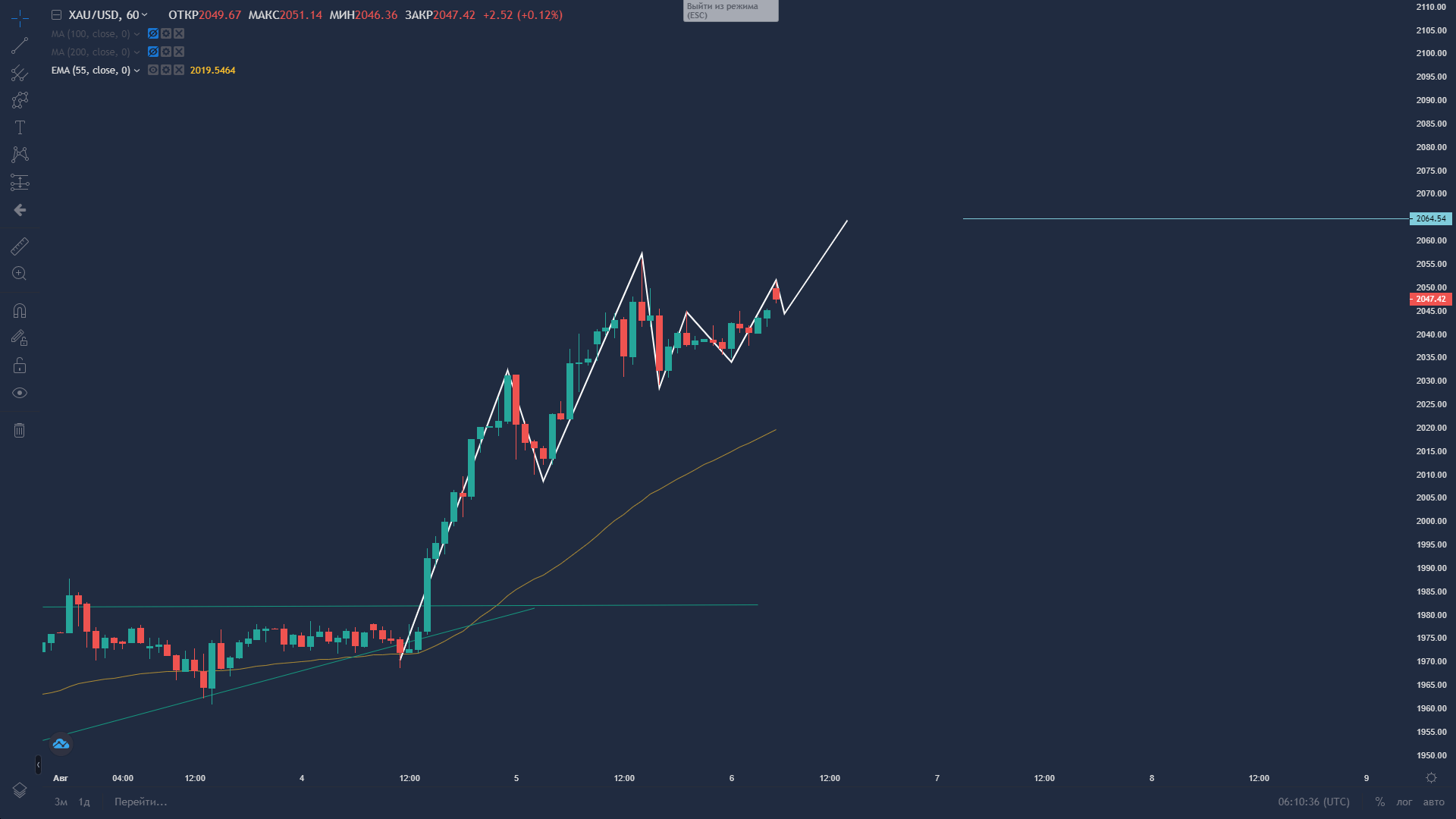 Ethereum has gained 14.46% this week only and has penetrated the $400 barrier, reaching the highest level of $415 per coin. If the commodity rally continues, we might witness another jump of ETH towards $450-$474. Ethereum surge was backed by the Ethereum 2.0 update announcement.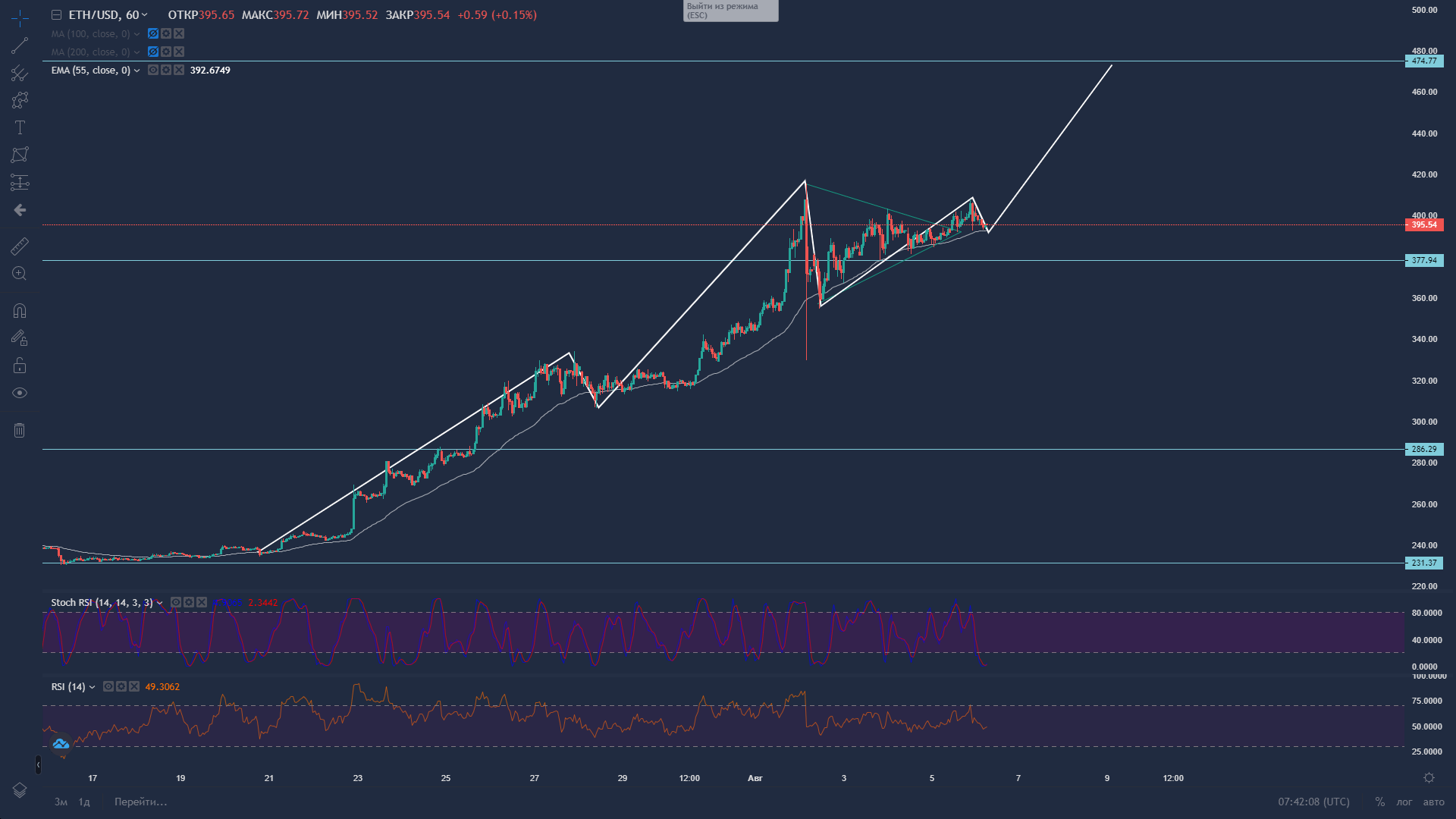 Cryptocurrency market Fear and Greed indicator is indicating that sell-offs are near, the Extreme greed is not allowing crypto-investors who are nowadays are looking to more fundamental data before taking a decision, to break previous highs. Though recent sell-off and a rebound show that investors closed the positions with profit and gained the power to move the price higher.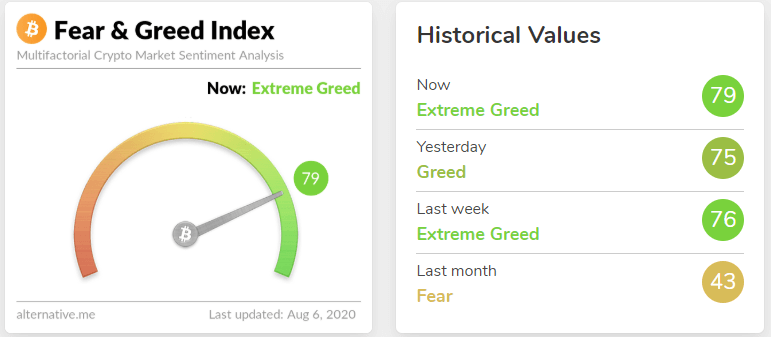 Author:

Aziz Kenjaev
Senior Vice President at Overbit. Technical analyst, crypto-enthusiast, ex-VP at TradingView, medium and long-term trader, trades and analyses FX, Crypto and Commodities markets.
Subscribe to our telegram channel.
Join