How you can take part in the NFT SLots Fights Event with the main prize – a branded NFT token from BetFury.
Since the beginning of 2021, the crypto world has been invaded by NFT fever. Everybody is talking about NFT. Unique inseparable crypto assets, the price of which depends only on the owner's decision, have shaken the crypto and art societies at the same time. Actors, scientists, musicians, sports players and artists make priceless NFT every day.
NFT has brought the future in the world of crypto, in the world of art and of course in the system of exchanges. These spheres will never be the same because today NFT is the thing that everyone wants to own.
Especially for users of BetFury.io, the BetFury team has created several Branded NFTs. Read this article to learn how to get the most unique prize in the history of BetFury.
What Is NFT?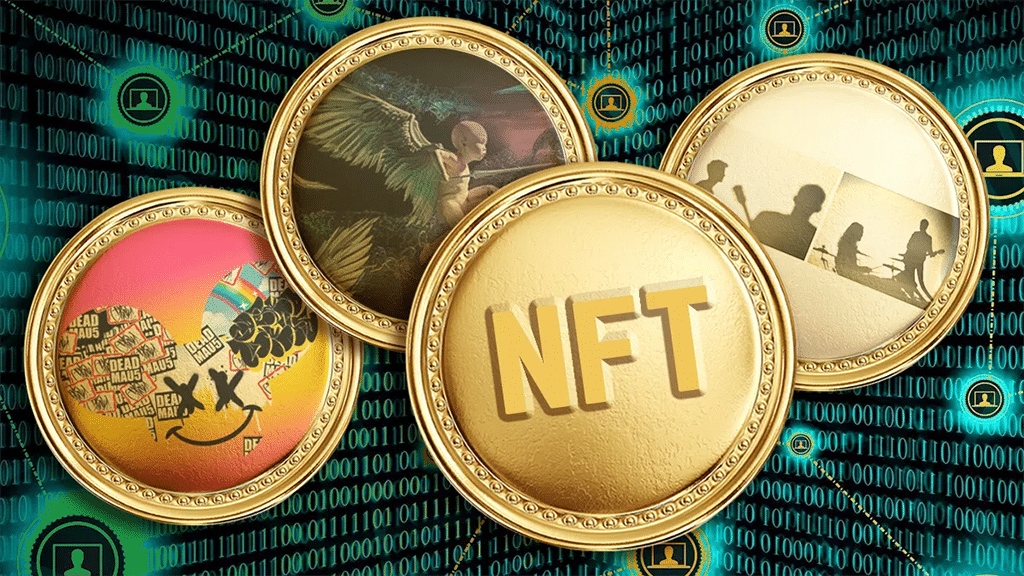 NFT stands for Non-Fungible Token, but what does it mean? If you own a dollar – it will always be a dollar. It doesn't matter – what serial number or year was printed on it. On the other side – let's imagine that you have brought a handmade painting. It is unique and there will never be the same painting in the world. Even if you try to make a twin of this painting, it may look the same but it will never be the same for 100%. Also, you can separate 1 dollar into several parts – cents, but with art it is impossible. If you try to cut it, you will immediately destroy the value of the painting.
The same thing happens with NFT – we have a lot of cryptocurrencies but they are fungible and not unique as compared to NFT.
What Makes NFT So Popular?
It all started in 2014. One artist from Tumblr (forum for artists where they can demonstrate their works) just wanted to personalize his own pictures and made them unique, because everyone could make a screenshot or download an image. So the decision came after a few days of thinking: blockchain. He shared this idea with his friends and soon thousands of artists started using blockchain to make ownership of their digital art. Very soon this kind of art became valuable and the first NFT bids appeared.
People that buy NFT want to own unique and original personalized active without any copies which is supported by smart contracts on the blockchain.

The first famous NFTs were images of Pepe Frog (the most famous mem character on the internet) and the collection of CryptoPunks images (every Punk was unique).
In the beginning, it was just for fun and demonstration of blockchain opportunities in the world of Art and how to digitize some creative stuff.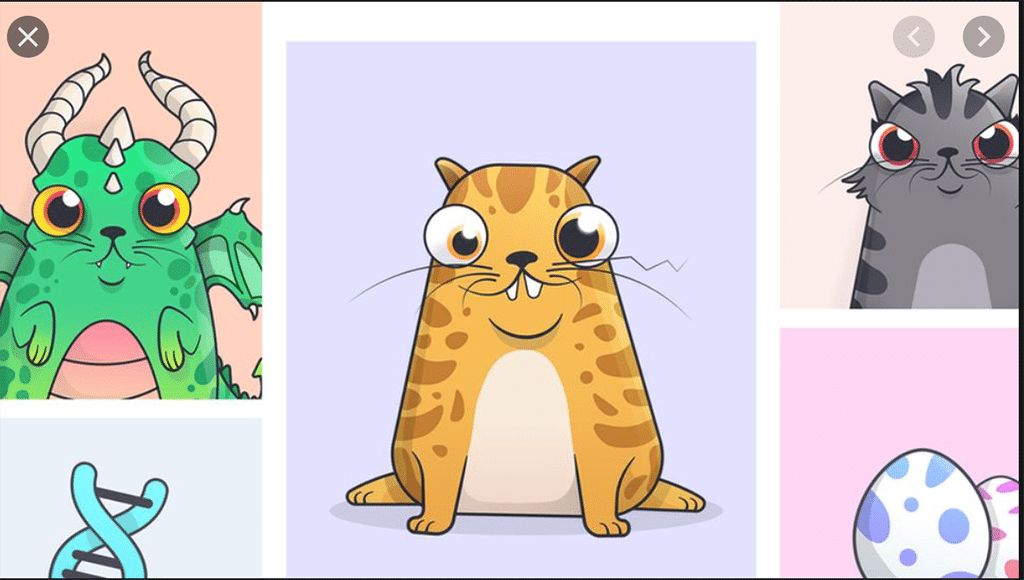 The Hype train stopped near the NFT tokens when CryptoKitties appeared. It was a simple game with a few mechanics: you should buy two digital kittens in the game, and they will make one new kitten for you. Every kitten is unique and some of them cost more than $100 000.
What Are the Benefits of NFT?
After CryptoKitties, people all around the world started using NFT in different directions: game development, tickets to some events, digital art gallery and a lot of others.
Today we can define two categories of NFTs: collectibles with valuable prices (images) and functional tokens which give their owners some benefits.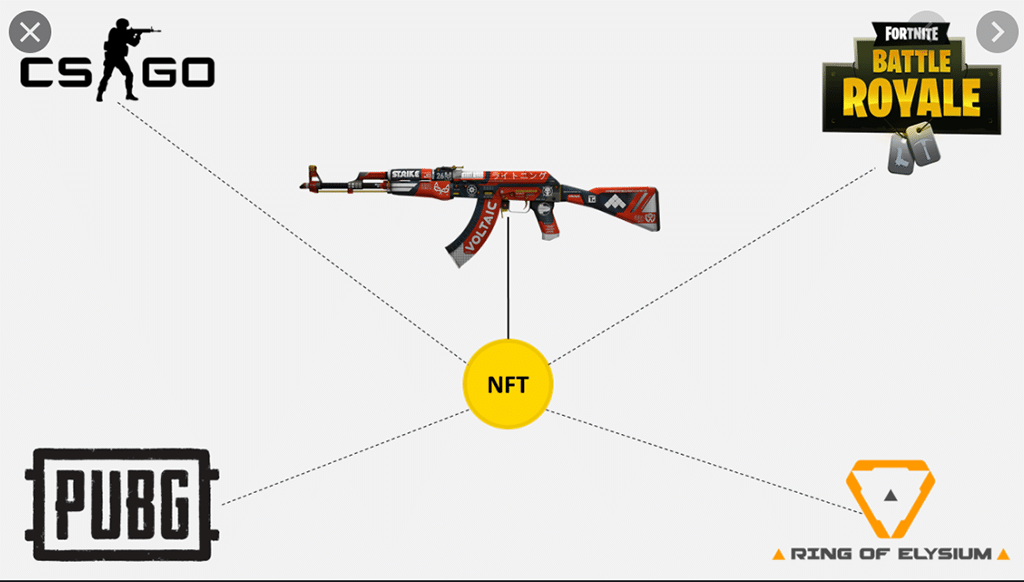 In the case of video games, it will be unique in-game items (like a sword or an axe) with some better characteristics, in the case of NFT events will be a ticket that allows you to visit something or watch it on the internet.
Below you can find a few examples of NFTs.
NYAN CAT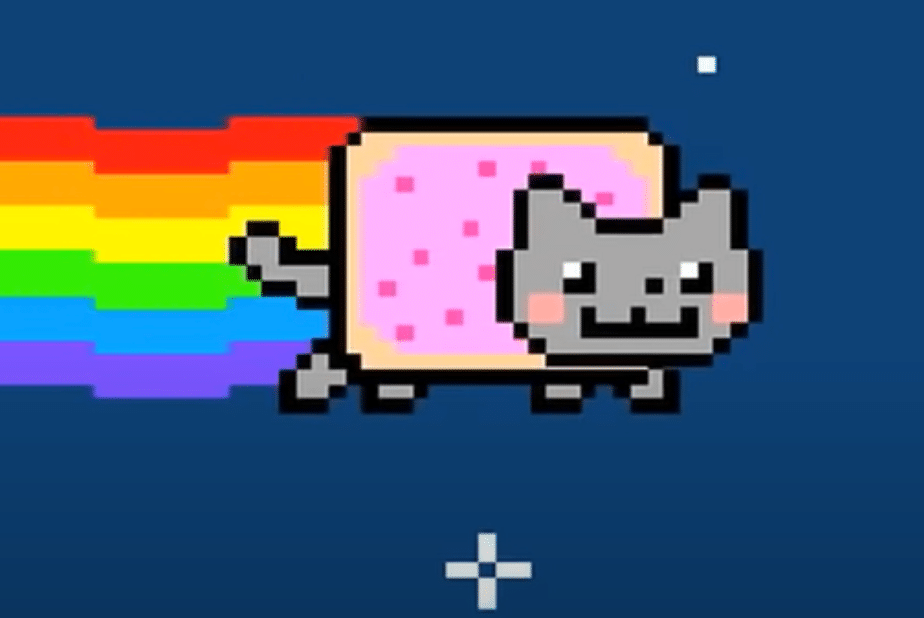 It's one of the most famous memes of all time, which was transformed into NFT by its creator in 2021. Christoffer Torres sold his NFT meme-masterpiece for $580 000. And there is no surprise in that because art is temporary and NFT memes are eternal.
'Morons' from Banksy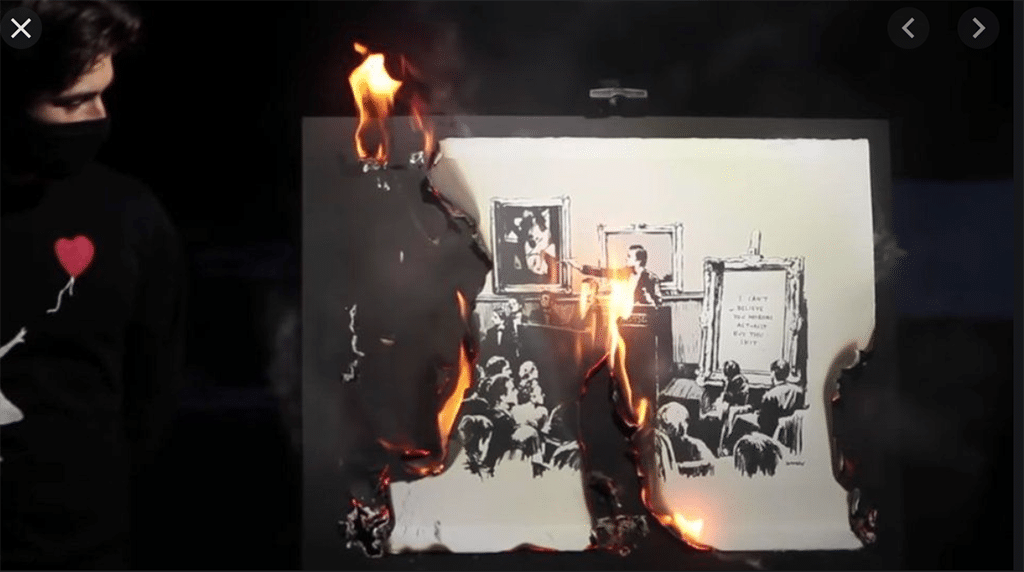 Maybe the most famous artist of the present is still unknown and his every new work shakes the world of art like an earthquake. So, Injective Protocol has bought his painting 'Morons' for $95 000, digitalized it into NFT and burned a physical copy of the painting. The current price of this NFT is still unknown because Injective Protocol did not bid it on the auction, but soon they will.
Elon Musk and NFT Song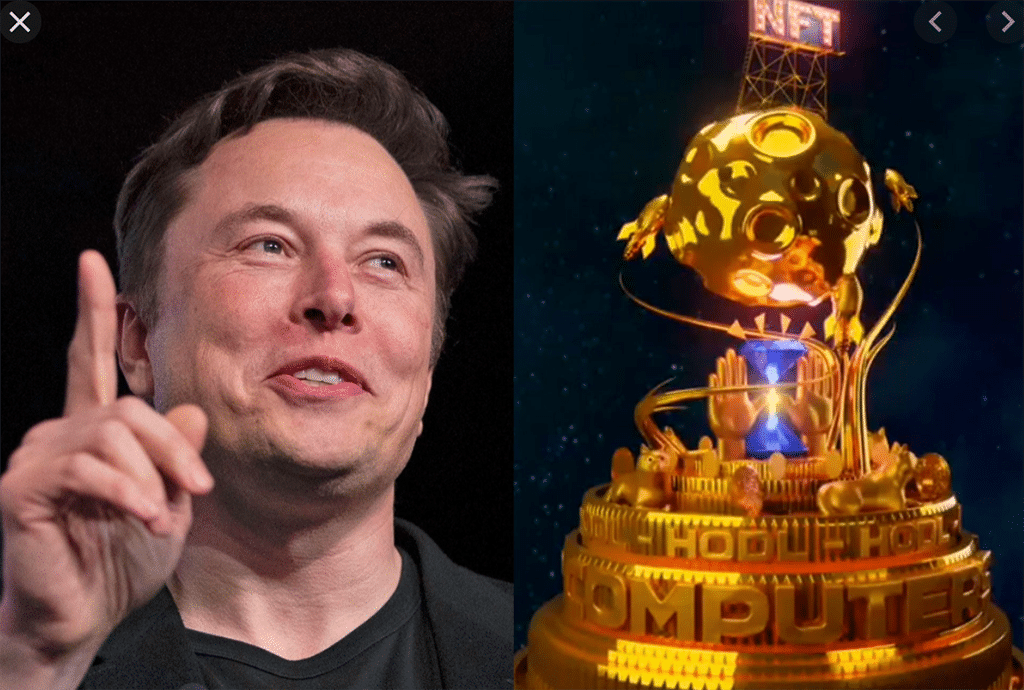 Elon Musk has become a rather influential person in the crypto world. His every tweet or interview is boosting crypto rates to the moon more than anything else. In March of 2021, Elon Musk said that he was ready to sell a special NFT song for 420 mln Doge Coins ($24 mln). However, later he decided not to do it despite the demand.
Khabib and NFT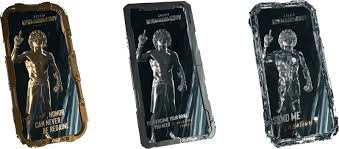 The strongest UFC fighter Khabib Nurmagomedov has announced his own NFT cards which will be released at the end of April 2021. There will be 290 golden NFT cards, 29 Platinum NFT cards and one diamond NFT card. The price of these cards is still unknown but a collaboration of sport and NFT is always successful.
Just remember the digital bolide from F1 for $1000 000 or collectible NFT sport cards from Panini (the company that specializes in physical collectible cards). So it will not be a surprise that after every win of Khabib his NFT cards will rise over and over again.
FIRST 5000 DAYS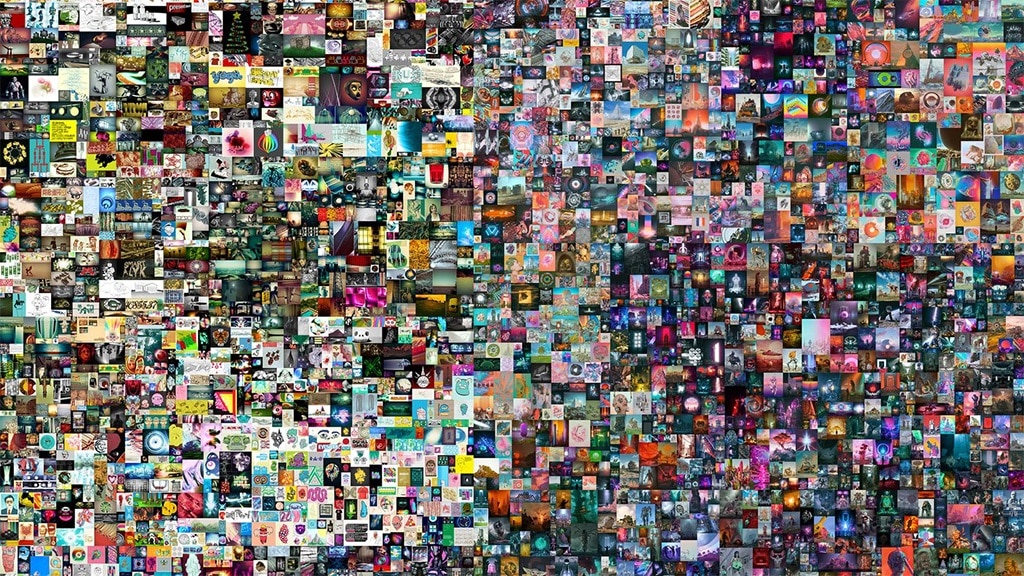 Beeple posted his first art in 2007. Then during the next 13 years, he made new pictures every day and in 2021 he joined all pictures together in one huge NFT and named it First 5000 Days. Today it is the most expensive NFT in the world ($69 mln) with a huge story about hard-working and art.
What Will Be Next?
It is just the beginning of the NFT story and we are sure that in the nearest future NFT will change the exchange system of valuables not only in the crypto sphere but in the whole world.
Now we are on the edge of a new era of the digital world. With every year the amount of NFTs in our life will increase. The opportunities of NFT are infinite: a student pass as NFT, the first video of your children, or even ID cards.
Your First NFT from BetFury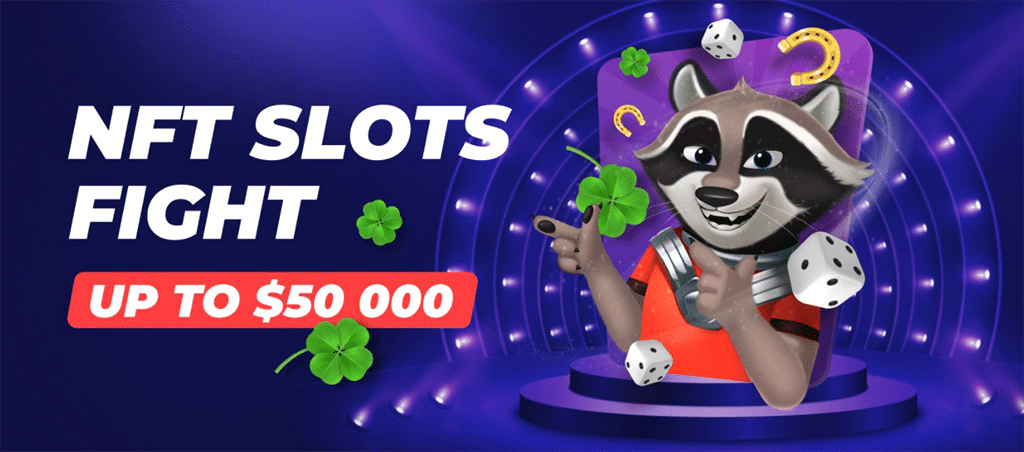 BetFury joins the global NFT Rush. Racoon Fury is famous all around the world among crypto-enthusiasts. BetFury has prepared some special gifts for you.
Now you can take part in the NFT SLots Fights Event with the main prize – a branded NFT token from BetFury. It is the perfect opportunity to own a unique NFT for everyone. All you need to do is to play special SLots and win in the Weekly Battle.
Use your BetFury NFT as you like:
add it to your NFT collection as a special gift from your favorite platform
bid it in an auction or sell it on any marketplaces. Even for $100 000 because the price of NFT is only your decision.
The amount of BetFury NFTs is limited.

Please check out latest news, expert comments and industry insights from Coinspeaker's contributors.