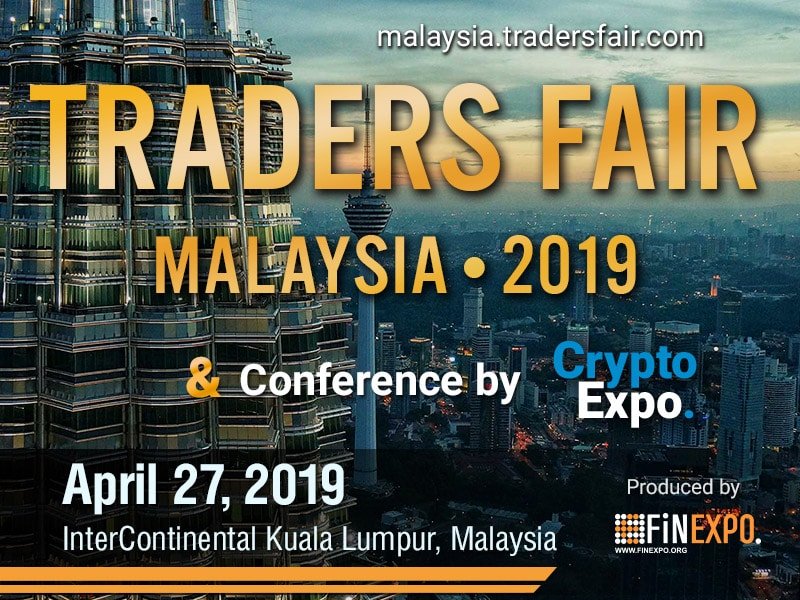 Traders Fair & Gala Night, Malaysia brings together tremendous financial topics. We are waiting for traders, investors and crypto enthusiasts to take part in our event in Malaysia on the 27th of April 2019 (InterContinental Kuala Lumpur, Malaysia). The best trading experts, cryptocompanies, money brokers and banks from all over the world are going to share out their experience and to find out new up-to-date information about cryptocurrency, forex, stocks, futures and options markets. Also Traders Fair & Gala night is going to be full of educational programs and entertainment.
Crypto Conference Hall will be included in the agenda. It'll be a separate seminar room dedicated to the world of crypto during Traders Fair & Gala night, Malaysia. The seminars are going to be not just about building network between crypto companies and gurus from all over the world but more so about getting to know what crypto world is actually about. We invite the best crypto experts and professionals from worldwide companies working with ICO, blockchain and cryptocurrency to provide you with the most important and up-to-date information. From 10 AM till 4.40 PM they will try to clarify the complex knowledge and share some secrets of trading strategy.
Traders Fair & Gala night, Malaysia is organized by FINEXPO which is the largest company organizing financial and trading events, fairs, expos and shows worldwide since 2002. Over 30000 traders, investors and financial advisors and more than 3 000 financial companies and brokers from Forex, stock, option, bond crypto money and forward markets from all around the world have been connected by FINEXPO.
Online registration is available here. Get the access to the incredible flagship event in ASIA!