Swipe on its official blog has announced that it is waiving the 1% commissions for purchase/sell and transaction of cryptocurrencies. Not only commissions are gone, but Swipe cards are also fee-free and are shipped with no cost.
Swipe was acquired by Binance in early July and since then the Swipe utility token SXP gained an astonishing 118% and on the moment of writing is ranked 48th on CoinGecko.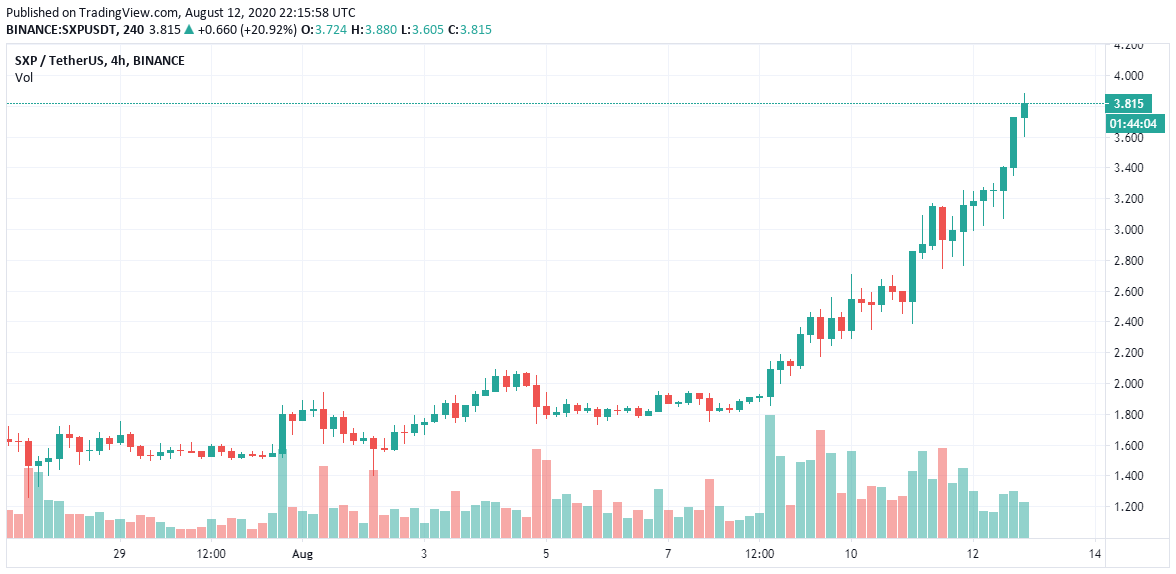 Swipe is one of the pioneers in blockchain banking which is not bound to any exchange, despite the acquisition by Binance. Holders of Swipe wallet can deposit 25 coins, including BTC, ETH, ADA, XLM, BCH, as well as stablecoins BUSD and PAX. Some may find it as an advantage and some won't, Swipe card supports only BTC, ETH, BCH, LTC, XRP, XLM and Swipe's utility token SPX to use at point-of-sale.
The crypto debit card and wallet provider also announced that it will be launching the SPX staking on August 23, 2020. Users with at least 1 SPX will receive rewards based on their balance.

Author:

Aziz Kenjaev
Senior Vice President at Overbit. Technical analyst, crypto-enthusiast, ex-VP at TradingView, medium and long-term trader, trades and analyses FX, Crypto and Commodities markets.
Subscribe to our telegram channel.
Join