USDCAD touched a very important support level at 1.29950, though was not able to break the dynamic resistance yet.
US Non-farm payrolls data are expected to show improvement in August, forecasted 1,400K vs the July's 1,763K. FOMC targeted goals on unemployment are as well showing upturn, whereas Employment change in Canada as per August expected to be 1,200K which is 262K lower than July's 1,462. Canada Ivey PMI is expected to decline slightly in August 57.5 versus the previous 68.5, hence the support could result in a short-term trend reversal. By the time of writing the article USDCAD quote on Overbit is at 1.30940 and is testing a previous resistance as support. If the breakout from the dynamic resistance is confirmed, USDCAD may climb towards 1.32650 – 1.32700 to test a strong resistance and Fibonacci 0.382 level.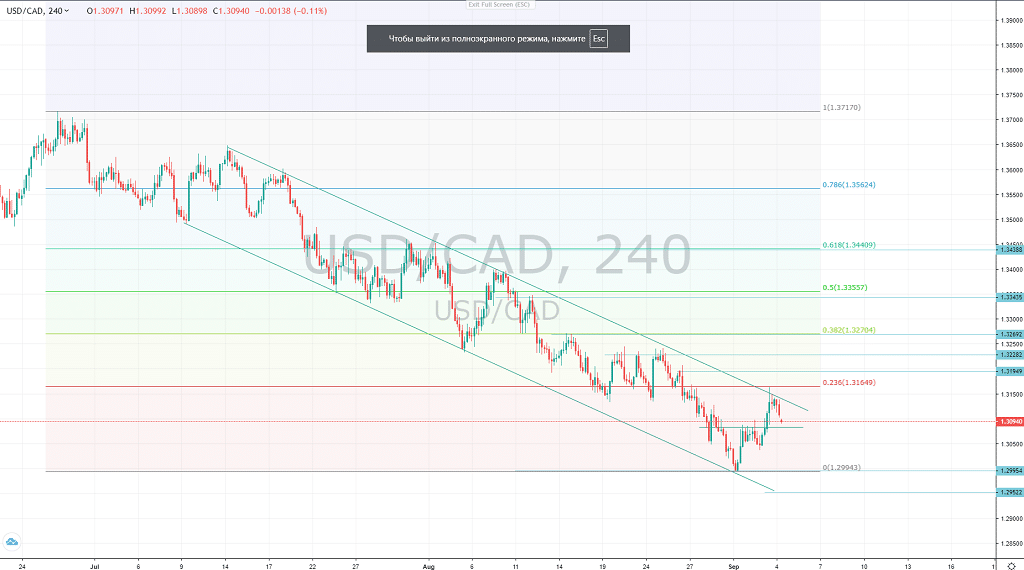 GBPUSD retraced from the support at 1.32440 after week's downtrend started on September 1. The pair currently has formed a rectangle pattern, which is considered as a trend continuation pattern. Great Britain's construction PMI as per August announced 54.6 which is lower than the expected 58.5 and is 3.5 bp lower than July's 58.1. GBPUSD may continue the decline if rectangle's lower edge is broken, this likewise might be supported by the strong US data. At the time writing of this analysis, GBPUSD quote on Overbit is at 1.32968 which is the upper edge of the rectangle and a short-term local resistance. If the breakout confirmed GBP may continue the drop down to 1.32000 and 1.32660 to test Fibonacci 0.618.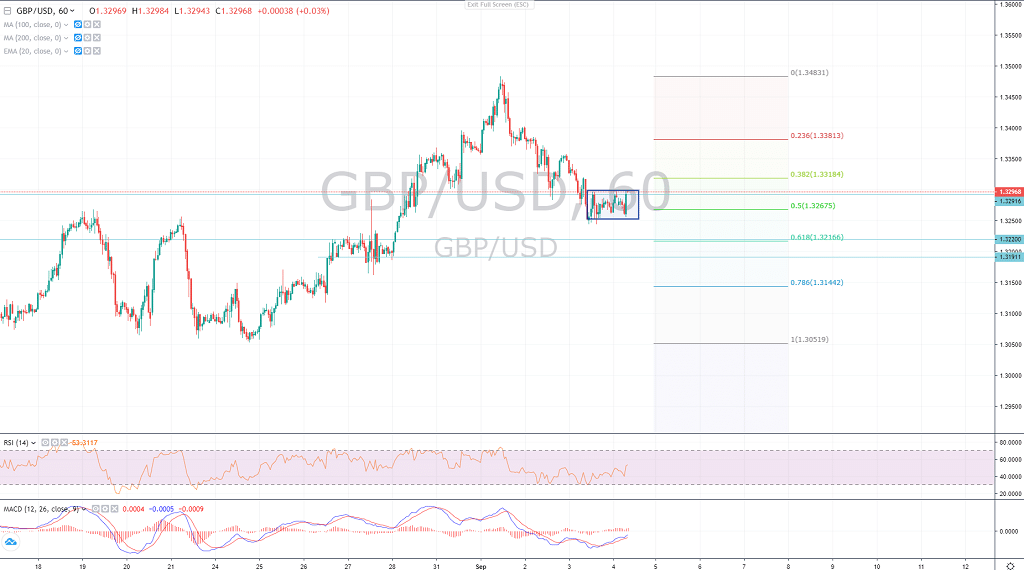 Author:

Aziz Kenjaev
Senior Vice President at Overbit. Technical analyst, crypto-enthusiast, ex-VP at TradingView, medium and long-term trader, trades and analyses FX, Crypto and Commodities markets.
Subscribe to our telegram channel.
Join