FinTech News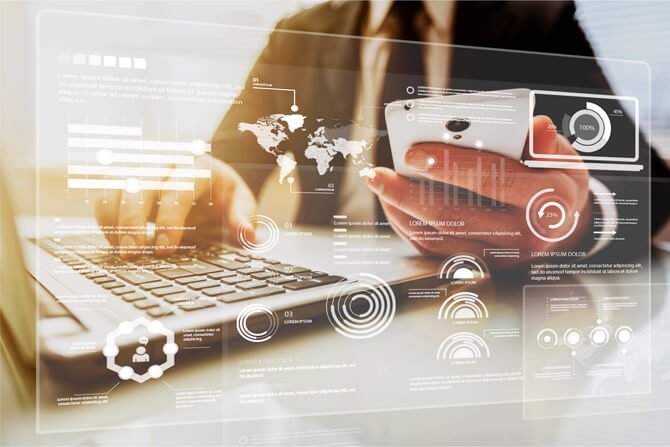 On Fintech news, aims at bringing crypto-news from across the globe to your doorsteps. We understand that the price for the bitcoin rose above $15,000 on Thursday. In this year alone, it has risen by more than 1400%, and the market capitalization is almost at $246bn. Investors have been crazy for the cryptocurrency, and there are certain speculations about how much higher it can go.
The Blockchain is a technology that runs cryptocurrencies such as bitcoin. The technology makes it possible to share any encrypted data between many groups of people, companies, and institutions while protecting the data from fraud. Blockchain has the potential to reduce the cost of transacting in a financial system.
Fintech news has influenced many areas of financial services including fundraising, borrowing and lending, risk management, and trading insurance by providing up to date information on these sectors. The growth potential of FINTECH is encouragingly high, and this provides nearly endless opportunities for innovation. Speculation has been made that fintech will change the way we live and do business. Currently, a couple of fintech firms have grown in value to staggering billions of dollars. China's Lufax is reportedly worth above $10 billion.
Fintech firms offer entrepreneurial energy, and fast-paced technological advantage to businesses, as opposed to the traditional methods of financial transaction and services, are hence urged to be friends with the fintech firms. There has been a rapid demand for computing power which has risen along with the overwhelming growth of cryptocurrencies. Using the mining process, computers will be able to solve math problems to make more bitcoins. The difficulty of these problems increases as bitcoin grows and more electricity is being pulled from electrical grids across the globe. This energy could be better used for industries and charging electric vehicles and in worse cases; rogue mining operations are now regular thereby causing blackouts.
The chief executive of Goldman Sachs has stated in an interview on Bloomberg television that the bank has not put a bitcoin strategy in place for lack of need. He said he is unconvinced about the use of cryptocurrency as it is "A vehicle to perpetrate fraud."
There is a fintech revolution in India and fintech firms like PayTM and PhonePe with wallet features to enable their users easily synchronize their bank accounts as well as their credit or debit cards for use in everyday transactions which are now being accepted by drivers, street vendors, among others. India's digital payments process is expected to increase from 5% to 20% and the e-commerce market is also expected to reach $200 billion by the end of 2017. Tencent which has over one billion users in China, have also invested in India.
Analysis from Citigroup in 2016 has it that between 2 to 6 million jobs are at risk of being lost in the banking industry all over Europe and the United States within the next 10 years. This fintech news is made up of financial professionals taking financial technology courses to fend off competition and stay ahead of segmentation. The bolster in uptake is owing to the fact that the financial technology has recquired a turning point in its evolution.
The European mobile banking service has declared the launch of N26 Metal, which happens to be the company's premium MasterCard-affiliated debit card tailored to meet the needs of the digital consumers. This is the very first metal card in Europe that supports contactless payments. Its offers comprise of worldwide travel insurance, zero foreign withdrawal fees, and reasonable exchange rate.
The various financial regulators of Dubai and Australia have signed a mutually beneficial agreement to cooperate on and promote financial technologies in each other's market. According to the agreement, Australian Securities and Investment Commission (ASIC) and the Dubai Financial Services Authority (DFSA) will have to work together on a framework for FinTech innovation. It aims to lower the burden for industry startups and businesses to enter each other's market. The contracts direct both parties to exchange information on innovative developments in each other's market. The ASIC has also revealed a Regulatory Technology as an area of focus.
RAK Bank, a retail bank in the UAE has partnered blockchain startup Ripple to effect instant payment across borders to its customers in India.
A London based company 'The London Block Exchange (LBX)' has opined that it has strategic plans to launch a sterling-to-cryptocurrency exchange in addition to the Card. Bitcoins, Ethereum, Ripple, Litecoin, and Monero, will be available for exchange when the card launches.
Fintech news is poised to bringing you the most crypto-news from all over the world.